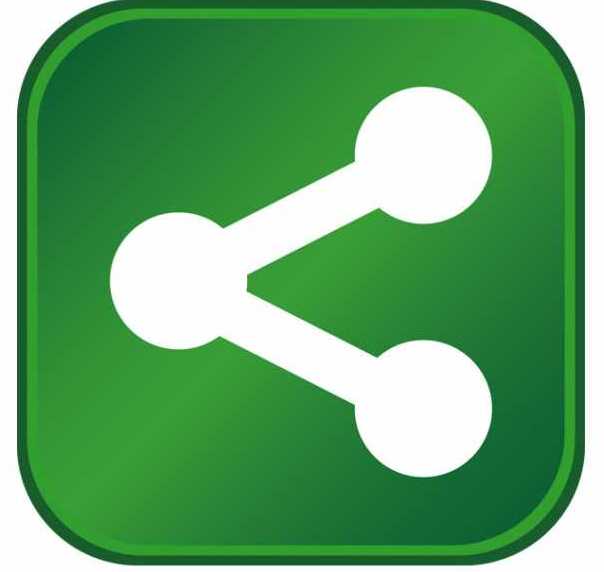 When Ireland-based Wavebob LLC was looking for a location for its new North American base of operations, a highly-skilled workforce and progressive policies on energy and environmental leadership were top on their list.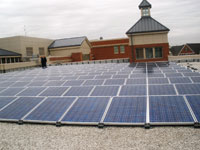 The innovative wave power company, which is developing technology to harness the ocean's energy to produce renewable electricity, found what they were looking for in Maryland. In 2008, following an extensive search of numerous locations, the company announced plans to open an office in Maryland's capital of Annapolis, allowing them to apply unique skills, research capacity and funding opportunities to ocean energy problems, an area where the U.S. has not yet been a global leader. The company hopes to have 15 employees in place by 2011 and plans to invest more than $10 million locally.
"In addition to a pro-business environment, Maryland provided a long list of natural advantages including its proximity to Washington D.C., New York and links back to Europe," said Derek Robertson, president of Wavebob, LLC. "Given an enviable concentration of engineering talent and unique maritime technology expertise in the area, Wavebob established operations in Maryland in 2008 as a key component of its commercialization strategy."
In announcing Wavebob's location in Maryland, Governor Martin O'Malley ticked off the reasons why Maryland is seeing more and more interest from alternative energy companies.
"We are proud to be the home of a company that we hope will play a pivotal role in our pursuit of clean energy resources that help us in our battle against climate change," said Governor O'Malley. "With our highly educated workforce and commitment to environmental stewardship for future generations, Maryland is the ultimate business address for today's alternative energy entrepreneurs."
While at the conference, Maryland officials promoted the State's advantages to more than 15 international governments and 50 clean-tech companies from the U.K., Sweden, Spain, Australia, and New Zealand to sell Maryland as a gateway to the U.S. renewable energy market.
"There is a huge demand and a huge need for energy in Maryland," said Ross Tyler, director of Clean Energy at the Maryland Energy Administration. "Maryland currently imports nearly one-third of its electricity. This economic necessity is creating an influx of renewable energy business opportunities particularly in wind and solar."
Maryland 's Natural "Green" Advantages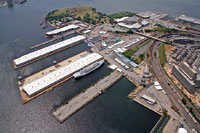 A diverse topography makes Maryland an ideal location for alternative energy companies, particularly wind and solar. The State has mountain elevations exceeding 3,000 feet, a coastline extending more than 7,000 miles and a wealth of open space. In addition, Maryland's strategic location along the Eastern seaboard creates a global gateway to the nation, providing quick access to one-third of the country's population via a comprehensive transportation network.
Adding to its geographic assets, Maryland also has one of the most highly-skilled, highly-educated workforces in the country, the result of having what Education Week magazine ranked as the nation's #1 best public school system. And it doesn't hurt that the State is home to the nation's largest number of federal and academic research facilities and institutions, including NIH, NASA, Johns Hopkins and the University of Maryland System.
Given the State's tremendous assets, the potential for green jobs in Maryland is significant. According to the Baltimore-based International Center for Sustainable Development, further developing clean energy industries in Maryland could create between 144,000 and 326,000 "green collar" and research jobs, contribute $5.7 billion in salaries, and boost local tax revenues by nearly $1 billion.
Going Green
The State has wasted no time in rolling out its green initiatives. Over the past two years, Governor O'Malley has set some of the most ambitious goals in America for reducing energy consumption 15 percent by 2015, partly by raising the state's renewable portfolio standard and leading the charge for America's first ever cap-and-trade auction of greenhouse gases.
In addition, the O'Malley Administration has passed landmark clean cars legislation, created incentives to help homeowners and businesses utilize green energy, and passed legislation which set ambitious goals for reducing Maryland's carbon footprint by reducing greenhouse gases.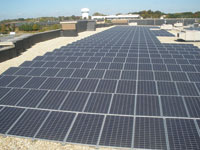 In March, Maryland, in a first among states, launched the region's first Clean Energy Center, to be located in Montgomery County. The Maryland Clean Energy Center (MCEC) will support the State's Smart, Green and Growing efforts through assistance to newly developed technologies with pilot projects, the collection, analysis and dissemination of industry data, and by providing outreach and technical support to further the clean energy industry in Maryland.
"The Maryland Clean Energy Center will leverage greater opportunities for our workers and a cleaner, greener Maryland for our families," said Governor O'Malley. "Maryland has emerged as a national leader in smart, green, and growing initiatives, and this Center demonstrates our unified commitment to sustainability as One Maryland."
The Clean Energy Center will move quickly in offering a coordinated approach to building a strong clean energy industry in Maryland, by promoting clean energy economic development and jobs in the state and by encouraging deployment of clean energy technologies across Maryland. Program priorities for the Center range from technology commercialization and business incubation to workforce development and training, with expected outcomes of increased health of our economy and environment.
"The Maryland Clean Energy Center is an essential piece of Maryland's clean energy future, as it will help create jobs, support clean energy businesses and strengthen our communities through continual clean energy advancements," noted Maryland Energy Administration Director Malcolm Woolf. "We have every confidence that the Center will become an invaluable resource for our citizens and future generations."
About the Author