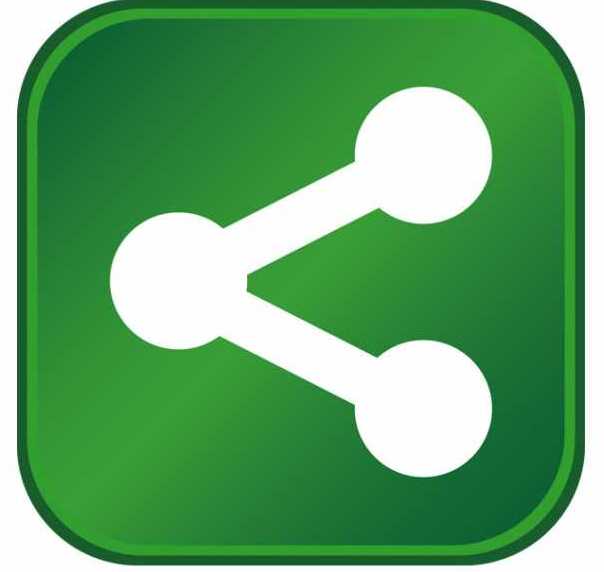 Deal marks largest investment by a Chinese company in Maryland
Image via Wikipedia
On the first full day of a 10-day economic development mission to Asia, Governor Martin O'Malley today announced that Tasly Group, one of China's leading biopharmaceutical companies, will invest $40 million in a new U.S. operation in Montgomery County, marking the largest investment in Maryland by a Chinese company. The company plans to open a 430,000-square-foot production facility and training center for traditional Chinese medicine in the Shady Grove Life Sciences Center, which will create dozens of jobs over the next three years. They selected Maryland to leverage the vast bioscience resources nearby as they prepare for Phase III clinical trials of their traditional Chinese medicine product Compound Danshen Dripping Pills (CDDP) developed to treat and prevent coronary disease. In making the announcement at Zhangjiang High-Tech Park, also known as China's "Pharma Valley", the Governor was joined by Tasly Chairman Dr. Yan Xijun.
"We are here in China to highlight the incredible opportunities there are for Maryland companies to collaborate with Chinese investors and researchers," said Governor O'Malley. "By reaching across borders, we can share knowledge and research, generate promising partnerships, and leverage the power of innovation to create jobs and expand opportunity to make our children winners in this changing, global economy. We are pleased to welcome Tasly Group to Maryland."
"We were looking for a place with the best talent, research and development infrastructure and geographic location in the U.S. and Maryland, with its rich scientific community and world-class universities is the perfect fit for us," said Tasly Chairman Yan. "We think there is an incredible opportunity for Tasly to innovate new products and introduce them to the U.S. market. This also marks an important chapter in the globalization of traditional Chinese medicine."
"By locating in the Shady Grove Life Sciences Center, which over the coming years will be transformed into a thriving, mixed-use biotech hub via the Great Senenca Science Corridor Plan, Tasly will be well-positioned to establish research and development collaborations with renowned research institution Johns Hopkins University, and the many other premiere biotech companies and health partners located there," said Montgomery County, Maryland County Executive Isiah Leggett. "Montgomery County, Maryland, welcomes Tasly to our diverse biotech community and we look forward to supporting their long-term growth and success here."
"We look forward to developing a close partnership in research and education with Tasly," said Johns Hopkins Vice Provost for International Programs Pamela Cranston, who is a member of the Asia mission delegation. "Tasly's establishment in the Shady Grove Life Sciences Center will be a great addition to our scientific community in Maryland, and especially to Montgomery County."
As part of its long-range goals, Tasly plans to build a world-class bio-pharmaceutical base, unite top international biomedical experts, develop and produce biomedicine, and provide high quality products for the U.S. and European markets at its Maryland facility. The company will collaborate with more than 100 clinical centers worldwide and enlists the participation of more than 2,000 patients. Tasly's goal is to make CDDP the first traditional Chinese medicine product to launch as an FDA-approved pharmaceutical in the American market and could be on the shelves as early as 2014 if the phase III trials prove to be successful. Annually, more than 10 million patients can benefit from this traditional Chinese medicine to treat coronary diseases and angina.

Governor O'Malley made the announcement following a keynote address at the 13th Shanghai BioForum, which attracted more than 500 global attendees and is one of China's premier biopharmaceutical events. As part of his visit to Tasly, the Governor and members of the delegation also toured the Tasly's Shanghai headquarters in Zhangjiang High-Tech Park, Pudong, which features China's largest cell culture base. Following the meeting with Tasly executives, the Governor had lunch with executives of some of China's largest biopharmaceutical companies.
Tasly is the latest foreign-owned company to invest in Maryland. Since 2007, Maryland has attracted more than 40 foreign-owned companies from high-growth countries, including China, Brazil, Korea, Russia, India, Sweden and the United Kingdom, with about one-quarter of these companies locating in Maryland's International Incubator at the University of Maryland College Park.
Maryland has long maintained a strong presence in China, becoming the first U.S. state in 1996 to open a trade and investment office in China – the Maryland China Center. In 2010, China was Maryland's 3rd largest export market with $571 million in goods and services, and was the State's 2nd largest import market, with more than $2.6 billion. There are 13 Chinese headquartered companies in Maryland, including U.S. Orchids, an orchid propagation company in Somerset County; Electrical Systems Integrator, an electric tools developer and supplier to Stanley Black and Decker in Baltimore County; and Yisheng U.S. BIOPHARMA, a biopharmaceutical company in Montgomery County. In addition, there are eight Chinese companies in Maryland's International Incubator at University of Maryland, College Park. Maryland is also home to several Chinese organizations, including the Chinese Biopharmaceutical Association and the Maryland China Business Council.
Maryland is well-positioned for growth in the global market, with more than 300 foreign-owned companies from 30 countries currently calling Maryland home. Roughly 105,000 Marylanders, or 3.5 percent of the workforce, are employed by foreign-owned firms, with companies headquartered in the Netherlands, United Kingdom and Germany as the top three foreign employers in Maryland.
Maryland's Office of International Investment and Trade works to stimulate foreign direct investment in the state, offers export assistance for small and mid-sized Maryland companies and coordinates international trade and investment missions and trade show opportunities for Maryland companies. For more information on resources available to business that want to market their products or services globally, visit www.choosemaryland.org
About Tasly Group
Tasly was founded in May 1994. Through decades of development, Tasly's scope of business now includes modern traditional Chinese medicine (TCM), chemical medicine, biological medicine, healthcare products and nutritional products, with the company actively engaged in research and development, manufacturing, and distribution.
Tasly has made constant efforts to promote innovative scientific research and constant self-improvement in order to build up core competitiveness. The company's modern TCM system has taken shape step by step, and is now composed of anti-virus medicines, anti-flu medicines, cardiovascular medicines, cerebrovascular medicines, anti-tumor medicines, immune system medicines and digestive system medicines. Tasly's Cardiotonic Pill, Nourishing Blood & Cleaning Brain Granule, and Chuanxinlian Lactone Dripping Pill have all became well known in the Chinese market. Sales of Cardiotonic Pill have exceeded 1 billion RMB for four consecutive years, making it the most popular single Chinese medicine product by revenue.
In 2004, Tasly was awarded as an 'excellent enterprise of intellectual property rights protection'. By the end of 2006, Tasly had applied for 599 patents and 22 international PCT patents. In recent years, Tasly's internationalization strategy has kicked into high gear; key regional markets have taken shape in Southeast Asia, Europe, North America, and Africa. Tasly has registered pharmaceutical products in 34 countries and regions, and Cardiotonic Pill has undergone FDA and EMEA Phase II and Phase III clinical trials.
Tasly has already set up a national technological center for enterprises and a national postdoctoral scientific research station, and has also taken on more than 40 key national scientific research programs. Tasly Modern TCM Garden is listed as an 'exemplary project of national hi-tech industrialization'.