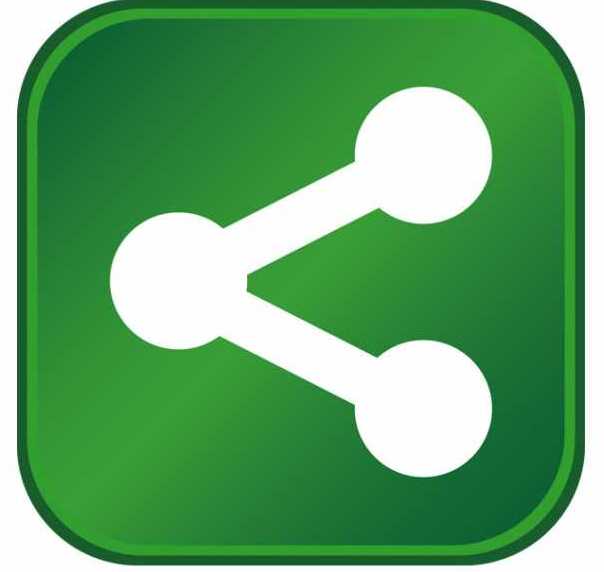 When MedImmune, a biotechnology company best known for its production of FluMist™, a nasal-spray flu vaccine, was looking for a location for its new biologics manufacturing facility, they spent a year investigating possible sites, both inside and outside the United States. In the end, the Maryland location was the only one the company considered seriously.
"MedImmune is committed to strengthening its presence in Maryland's biotechnology corridor," said Randall Turner, vice president, engineering and facilities. "Our current manufacturing site in Frederick thrives because of the abundance of resources and talent that is available to MedImmune through the support of local and state government andeducational institutions in the area."
In late 2005, the company, which has its worldwide headquarters in Gaithersburg, Md., announced plans to expand its biologics manufacturing capacity by building a new 710,000-square-foot facility adjacent to its current site in Frederick, Md. The build-out of the Frederick site, in addition to the ongoing expansion of MedImmune's corporate headquarters facility, is expected to bring up to 840 new jobs in the state by 2008.
Over the last three years, Maryland Governor Robert L. Ehrlich, Jr. has spoken at countless company expansions and relocation announcements, many for bioscience companies. Under his pro-business administration, nearly 5,000 companies have expanded or relocated in Maryland and businesses have created nearly 100,000 jobs.
But MedImmune's announcement was especially gratifying.
"MedImmune's expansion is a tremendous win for both the county and the state. It's another example that our statewide biotech strategy to invest in and promote our biotechnology industry is working," said Governor Ehrlich. "This expansion, which is targeted to bring more than 800 highly skilled jobs to Frederick and Montgomery counties, is also a testament to the depth of our technical and professional workforce, supportive business environment and world-class public and private sector research centers."
MedImmune is just one of more than 350 innovative bioscience companies, including more than 20 private companies focused on vaccine research, infectious diseases and biodefense that call Maryland home. The strategically-located East Coast state is also home to the U.S. Army Medical Research Institute of Infectious Diseases (USAMRIID) at Fort Detrick, a leading facility for biodefense vaccine research; University of Maryland at Baltimore (UMB) Center for Vaccine Development, the only university vaccine center in the world engaged in the full range of vaccinology; National Institutes of Health Vaccine Research Center; University of Maryland Biotechnology Institute; and Institute for Vaccine Safety at the Johns Hopkins Bloomberg School of Public Health.
Researchers at Fort Detrick, one of only four facilities in the United States with the BSL-4 designation, the most stringent safety and security requirements, recently announced new milestones in the development of a vaccine against the highly lethal Marburg and Ebola viruses. UMB was recently awarded $42 million from National Institute of Allergy and Infectious Diseases (NIAID) and named the lead institution of the Mid-Atlantic Biodefense and Emerging Infectious Diseases Research Regional Center of Excellence. Maryland companies such as the Aeras Global TB Vaccine Foundation, Sanaria and Emergent BioSolutions are close to development and production of new vaccines for tuberculosis, malaria and anthrax, respectively.
"Maryland has one of the most supportive environments in the world for life sciences, biotechnology and vaccine research firms," said Maryland Business and Economic Development Secretary Aris Melissaratos. "The state has the nation's highest percentage of professional and technical workers and is recognized as a leading technology research state with an exceptional confluence of federal agencies, facilities, higher education institutions and businesses. Maryland is well-equipped to provide these types of companies with the resources and workforce they need to succeed."
There are more reasons that lead biosciences companies to expand in or relocate to Maryland. The state ranks:
• Second globally for initiatives aimed at drawing and retaining biotechnology companies (Fierce BioTech, 2006)
• Second in the U.S. in state's biopharmaceutical innovation pipeline (Milken Institute, 2004)
• Second in number of biotech startups in U.S. in 2004 (BioMiner, 2005)
• Second nationally in federal R & D obligations: $7.8 billion
In addition, Maryland has approximately 8 percent of the U.S. biotechnology industry and more than $100 million in public investment in biotechnology in 2004.
In June 2005, Maryland was recognized by Ernst &Young as one of the top three centers for biodefense in the United States. Maryland also ranks second nationally in federal research and development per capita. Much of Maryland's success and competitiveness can be attributed to Governor Ehrlich's significant commitment and long-term investment in bioscience infrastructure—totaling more than $1 billion.
Maryland's bioscience industry recently attracted Emergent BioSolutions, which is opening a new vaccine manufacturing facility in Frederick that will produce the nation's only FDA licensed anthrax vaccine as well as vaccines to fight other bioterrorist and infectious diseases.
"We are very excited about creating jobs and bringing our skills and our passion for our work to the Maryland BioValley Corridor," said Fuad El-Hibri, Emergent BioSolutions CEO. "This area is one of the top bioscience centers in the world, so we know we're in good company. We look forward to making a real contribution to the local economy and to the health and protection of our nation and the world."
Emergent BioSolutions, Inc. will convert a 150,000 square foot facility into a state-of-the-art vaccine manufacturing facility, the second manufacturing site for the anthrax vaccine BioThrax™. The vaccine is also produced in Lansing, Michigan by BioPort Corporation. The facility, which will initially create 100 new jobs during its first phase, is expected to create approximately 300 when fully operational.
The state, through DBED, will provide a $2.5 million conditional loan from the Maryland Economic Development Assistance Fund (MEDAAF) for acquisition of the property, up to $7.5 million in loan guarantees from the Maryland Industrial Development Financing Authority (MIDFA) and a $250,000 workforce training grant from the Maryland Industrial Training Program. Frederick County partnered with DBED in supporting the company's expansion into Frederick County and fast tracking the project.
The latest big addition to Maryland's bioscience family—the Aeras Global TB Vaccine Foundation—is ratcheting up the fight against one of the world's leading killers by opening a research and production facility in Rockville, Md. The facility's main goal is to help to meet the world's need for an advanced tuberculosis vaccine, an estimated 150 million doses of vaccine per year.
"It is inspiring that the research and development that Aeras does could save lives in the poorest places in the world while protecting Americans from TB as well," said Governor Ehrlich. "We are excited a cutting edge biotech firm like Aeras recognizes that Maryland has the people and facilities it needs to grow and thrive."
Aeras is currently testing multiple TB vaccine candidates. The new $10 million facility uses the most advanced technology, employs 60 people, and will serve as the Aeras Foundation's headquarters as well as its research and production center. It opened in time for World TB Day, intended to raise awareness of tuberculosis, which kills 1.75 million people a year, second only to AIDS as the world's deadliest infectious disease, and infects one-third of the world's population.
As for MedImmune, the company continues to thrive in Maryland. Just last month, the company announced that it has been awarded a $170 million, five-year contract from the U.S. Health and Human Services Department to develop cell-based seasonal and pandemic vaccines using its proprietary live, attenuated, needle-free influenza vaccine technology.
"We look forward to increasing our manufacturing capabilities as we seek to deliver new medicines to the market that may one day improve and protect human lives," said MedImmune's Turner.
Dean Storm is a business communications specialist within the Maryland Department of Business and Economic Development. The department is headed by Secretary Aris Melissaratos.
About the Author