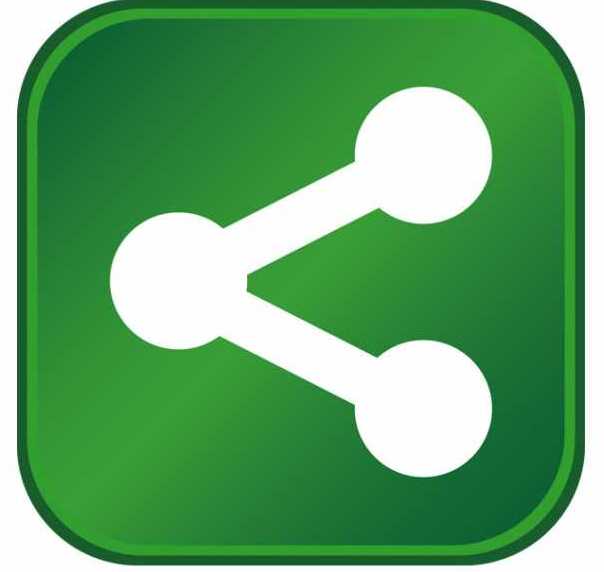 Michigan today is well into the process of building a global 21st century economy that includes more than 1,500 companies from at least 30 countries. With an aggressive and comprehensive economic plan to grow and diversify its economy, the state is ramping up efforts to give an upper hand to the world's most innovative companies and help them grow and compete in today's global economy.
 
The world already knows Michigan as an epicenter of the automotive industry, with over 20 percent of all vehicles manufactured in the United States produced here. Equally important is that Michigan is home to more than 330 automotive-related R&D, engineering and technical centers with expenditures topping $10 billion annually—more than the other 49 states, Canada and Mexico combined! In the past few years Ford, GM, Chrysler, Toyota, Nissan, Hyundai and others have invested billions of dollars to expand or locate their state-of-the-art tech and engineering centers and manufacturing facilities in Michigan. A significant factor cited by these companies is that Michigan has the specialized talent they need, with more engineering graduates each year than all but three other states.
 
Yes, Michigan is the number-one ranked automotive powerhouse state in the nation. Yet companies in many diverse industries—including chemicals, pharmaceuticals, machine tools, furniture, alternative energy and plastics—are also growing rapidly. Michigan is home to 22 Fortune 500 companies, including GM, Ford, Whirlpool, Lear, Masco, Kellogg, Stryker and Kelly Services. With companies like Plastech Engineered Products, Dow Chemical, Clarion Technologies and BASF thriving in the state, Michigan ranks fourth in the nation for number of employees in the plastics industry at 78,000 and fourth for plastics shipments at $21.2 billion. Michigan's 1,500 tool, die and mold companies employ over 35,000, representing approximately 20 percent of all U.S. workers in this industry.
 
A study of 100,000 U.S. manufacturers ranked Michigan a top-three state in the nation for manufacturing and one of the top 14 states best positioned to compete nationally and globally. That's one reason why BASF Corporation decided to invest approximately $147 million to relocate the R&D, administrative and manufacturing operations of recently acquired Johnson Polymer to Wyandotte, MI from Wisconsin. BASF broke ground on the new facility in July. The new facility will add up to 175 new jobs and allow BASF to develop and manufacture solid grade oligomer resins, resin blends and cuts and emulsion polymers. The relocation was assisted with state tax credits valued at up to $20.5 million offered by the Michigan Economic Development Corporation, which helped Michigan win the project over competing U.S. sites. 
 
Innovation into Diversification
 
Michigan is employing the same innovative spirit that grew it into a manufacturing powerhouse to now become a leader in the competitive-edge, high-growth sectors of the 21st century economy.
 
Alternative energy giant Mascoma Corp. declared in July that it will invest $150 million to create the nation's first production-scale cellulosic ethanol facility in Michigan. Hemlock Semiconductor recently announced that it will build a new, $1-billion polycrystalline silicon manufacturing facility in the state, in addition to the $500 million expansion currently under construction. While in2006 more than half of all polysilicon produced was used in electronics from personal computers to cell phones and gaming systems, experts believe that within the next two years more polysilicon will be used in solar panels than electronics. That's a perfect fit for Michigan's growing solar industry. United Solar Ovonic, the world's largest producer of photovoltaic, thin-film solar panels, recently built a new $132 million solar panel plant in Greenville and plans for its fourth Michigan manufacturing facility to begin operations there next year.
                                                                                                 
When Internet giant Google searched for a new sales and operations center for the company's AdWords online advertising program, it chose Michigan. The center has begun operations in Ann Arbor, and the company plans to eventually hire 1,000 Michigan employees. High-tech companies like Gentz Aerospace, ParkingCarma, electric roadster manufacturer Tesla Motors, FEV Engine Technology, and IT firms TechSmith Corp. and Landon IP are growing in the state. Already this year, these companies have committed to combined investments of $332 million to grow their high-tech operations in Michigan.
 
The Upper Hand
 
The new Michigan Business Tax will take effect January 1, 2008. This pro-growth, simple and fair tax will give firms doing business in the state a competitive advantage and provide significant credits for research and development and job creation.
 
In fact, a host of new incentives, resources and funding opportunities are available to businesses, researchers, product developers and entrepreneurs. These include Michigan's network of 13 SmartZones: areas of collaboration between universities, industry, research organizations and other community institutions designed to stimulate the growth of technology-based businesses and jobs. Other programs administered by the MEDC include the nation's premier brownfield redevelopment program, tax-free Renaissance Zones, Next Energy tax credits and Economic Development Job Training Grants. Since January, the new 21st Century Investment Fund has committed up to $62.5 million to venture capital, mezzanine, and private equity funds with a Michigan focus, which is conservatively expected to leverage more than $350 million in additional capital.
 
The $2 billion 21st Century Jobs Fund, also administered by the MEDC, is making capital available for companies to commercialize innovative technology that will lead to new jobs in the targeted sectors of life sciences, alternative energy, homeland security/defense and automotive/advanced manufacturing. In its initial round of funding, $135 million in grants and loans were awarded to 67 companies, non-profits and research firms in these competitive-edge industries.
 
Pure Michigan
 
With its world-class workforce, excellent educational and research facilities, formidable technical institutions, abundance of natural resources and an overall high quality of life, Michigan is an ideal location to live and work. The state has the nation's fourth largest high-tech workforce with 568,168 workers and ranks seventh out of 50 states for manufacturing workforce education level. Michigan is home to 15 public universities, more than 50 independent higher-education institutions and 29 community colleges. Surrounded by the Great Lakes, Michigan residents enjoy over 11,000 freshwater lakes, dozens of ski resorts, more than 6,100 miles of snowmobile trails, more public golf courses than any state in the U.S. and median home sale prices comparable to other high-tech and industrialized U.S. locations. Many companies relocating to Michigan find that the cost of resources, like high quality wet lab space, are much less than in competing locations in other states.    
 
Michigan has an entrepreneurial legacy like no other place in the world, and is leading the way for broad growth and economic prosperity. Companies seeking a place where a competitive business climate, top-notch workforce and high-tech discovery come together are finding their destination in Michigan.
About the Author