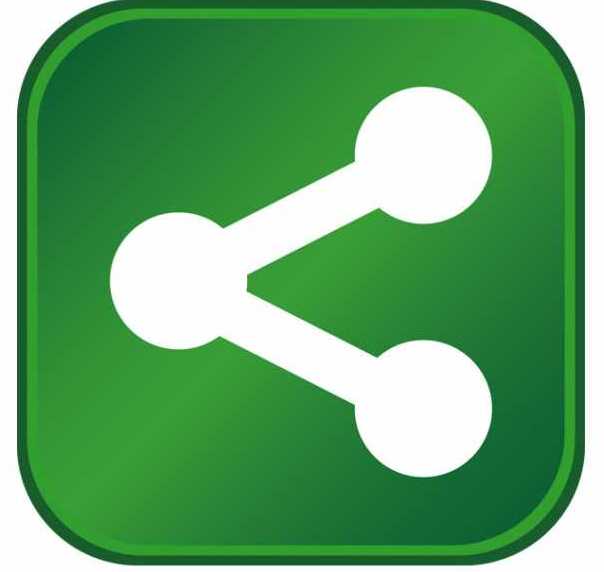 A century ago pioneers like Henry Ford and R.E. Olds gave birth to the automotive industry in Michigan, beginning the state's legacy as the "Automotive Capital of the World." More than 100 years later Michigan still produces more vehicles than any other state in the nation, supporting a large sub-industry of parts suppliers. Yet Michigan has also evolved into a global epicenter of automotive-related research and development, employing more than 65,000 workers. With over $10 billion invested annual, Michigan is the location for more auto-related R&D than every other state, Canada and Mexico combined.
Although the future of the automotive industry is being shaped right here, our advanced manufacturing know-how reaches far beyond the automotive realm. Michigan is home to many other thriving industries manufacturing everything from baby food to cereals, chemicals to pharmaceuticals, and machine tools to plastics. With global companies like Plastech Engineered Products, Dow Chemical and Clarion Technologies thriving in Michigan, the state ranks fourth in the nation for number of employees in the plastics industry and fifth for plastics shipments. Annually, the state exports $1.5 million and $1.3 million in primary and fabricated metals, respectively. Michigan's 1,500 tool, die and mold companies employ over 35,000, representing approximately 20 percent of all U.S. workers in this industry.
Michigan began specifically targeting its life sciences industry for growth in 2000, and now employment in that sector is 27 percent higher than the U.S. average, 32 percent higher in number of companies and 165 percent higher in sales. Michigan is also leading in other emerging industries. Michigan companies are prominent in the development and production of homeland security and defense equipment, including state-of-the-art body armor, concrete strengthening systems, portable tracking and communication devices and advanced detection systems. A plethora of alternative energy R&D activity and companies like United Solar Ovonic, Adaptive Materials and T/J Technologies are looking very much like a concentrated industry cluster, positioning the state as a location of choice for new companies and investments.
Michigan universities and businesses are investing more than $18 billion annually on research and development activities. This ranks Michigan second of the 50 states in generating new ideas and intellectual properties which will drive the knowledge economy of the future. Unlike many states, Michigan has the workforce needed for such an economy, with a #4 ranking nationwide in high-tech employment and more engineers than nearly any other state.
At the dawn of the 21st century, Michigan is boldly building on its proud manufacturing heritage and reputation for innovation and creativity to generate the next wave of high-tech manufacturers and jobs.
Giving Businesses "The Upper Hand"
Geared up and ready to capitalize on the new opportunities the 21st century economy presents, Michigan is transforming itself into one of the most attractive business locations in North America. To companies considering expansions or additional North American locations, it offers a steady supply of highly skilled workers and a competitive business climate.
A wide range of economic development programs is administered by the Michigan Economic Development Corporation, including tax-free Renaissance Zones, Economic Development Job Training grants, job creation tax credits and the nation's premier brownfield redevelopment program. MEDC services include site location assistance, financial assistance, employee recruitment and training and coordination of site selection and development.
The results speak for themselves. According to a recognized economic development tracking report, Michigan has welcomed more than 11,300 major new business expansion and relocation projects in the past nine years. Over this period, Michigan has gained nearly twice as many new facilities and expansions as Texas and 3,400 more than second-place California.
The 21st Century Jobs Fund
Michigan is making a bold new investment in transforming its economy through the $2-billion 21st Century Jobs Fund, administered by the MEDC. Thousands of jobs are expected from investments in four high-growth, high-tech industry sectors: alternative energy, advanced automotive manufacturing and materials, homeland security/defense and life sciences.
Based on the successful models of the Michigan Life Sciences Corridor and Technology Tri-Corridor, the 21st Century Jobs Fund is investing in competitive-edge commercialization, capital investment and commercial lending. The first round of more than $100 million in commercialization awards were recently announced after an independent, peer-review process conducted by the American Association for the Advancement of Science. Only the best proposals that met the program's strict criteria received funding. One awardee was Lansing-based KTM Industries, Inc., which was awarded more than $2 million to commercialize a portfolio of new starch foam products for protective packaging applications. KTM produces starch based, biodegradable plastic foam packaging with the performance of current synthetic plastic foam that can be safely, completely, and efficiently biodegraded, and has a unique line of children's craft and toy products sold under the Magic Nuudles trade name. Innovative Michigan companies like KTM are demonstrating how advanced manufacturing processes can be applied to new applications, leading to new products and growth.
After five years of directing the state's technology initiatives—responsible for hundreds of new jobs and millions of dollars in new investment—the MEDC is well-positioned to continue building on the state's diversification efforts. Funding is available on a competitive basis for basic research, applied research, commercialization and commercialization support services. Commercialization funding (grants and loans) may go directly to companies or to nonprofit services such as pre-seed funds, business accelerators, wet lab facilities and statewide support networks. The 21st Century Jobs Fund initiative is providing the resources needed to take advantage of new opportunities in the emerging industry sectors.
A World-Class Workforce
Michigan employs the fifth highest number of manufacturing workers in the U.S., with more than 670,000 employees. Over 6,200 engineering degrees awarded by state colleges and universities annually helps supply Michigan's high-tech workforce—the nation's fourth largest. The state continues to build and sustain high-tech industries with a workforce that is ready to face the challenges inherent in a constantly changing knowledge-based economy. Since 1994, more than $333 million in Economic Development Job Training grants has helped over 600,000 Michigan workers improve their skills and enhance their employers' ability to compete in the global economy.
A network of 18 Michigan Technological Education Centers is another way the state helps keep workers on top of the technology learning curve M-TECs guarantee that high quality instruction is accessible across the state. All of the M-TECs are housed in state-of-the-art facilities, offering the most advanced and cost-effective training technologies. Each center is designed to provide a flexible learning environment to meet the specific needs of local and regional employers.
Pure Michigan
The knowledge workers of today and tomorrow want great places to live to match their satisfying, high-paying jobs. Michigan cities are experiencing a tremendous renaissance, attracting businesses and young professionals to the state's cultural centers. Detroit received sparkling reviews for hosting the 2005 Major League Baseball All-Star game and the 2006 Super Bowl. Michigan has the rare combination of natural beauty and engaging cultural opportunities that make it a good fit for professionals in all industry sectors. The state's Great Lakes make up the largest body of fresh water in the world. The four-season climate has spawned an array of recreational activities from downhill skiing to windsurfing. Michigan has more than 1,000 golf courses, and leads the nation in number of public courses per capita.
Michigan has been home to some of the most prolific industrial and technological advancements in recorded history. The state that put the world on wheels and delivered cutting-edge manufacturing processes like the assembly line is re-inventing itself for the high-tech economy of the 21st century. Through the 21st Century Jobs Fund and a host of other public and private initiatives, it is clear to see that Michigan's future lies in brains as well as brawn.
For more information on doing business in Michigan, please visit the Michigan Economic Development Corporation Web site: www.michigan.org.
For more information about the 21st Century Jobs Fund, visit the Web site at www.michigan.org/21stCentury.
About the Author