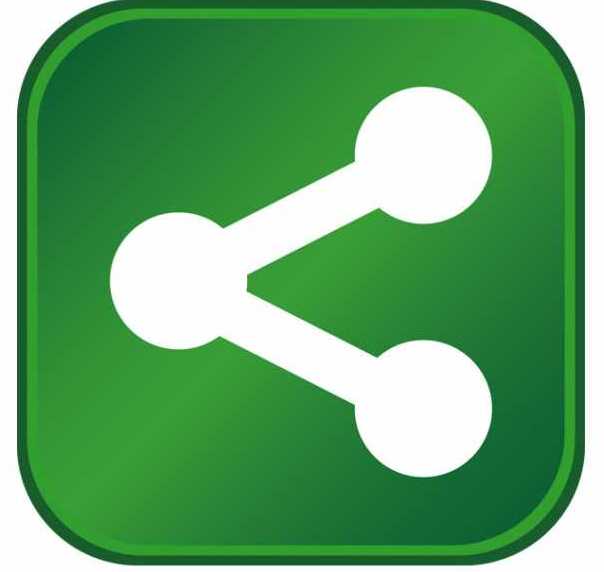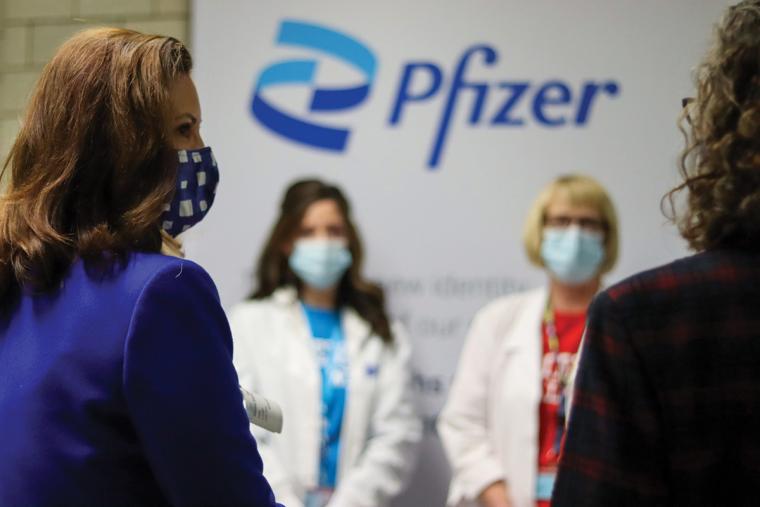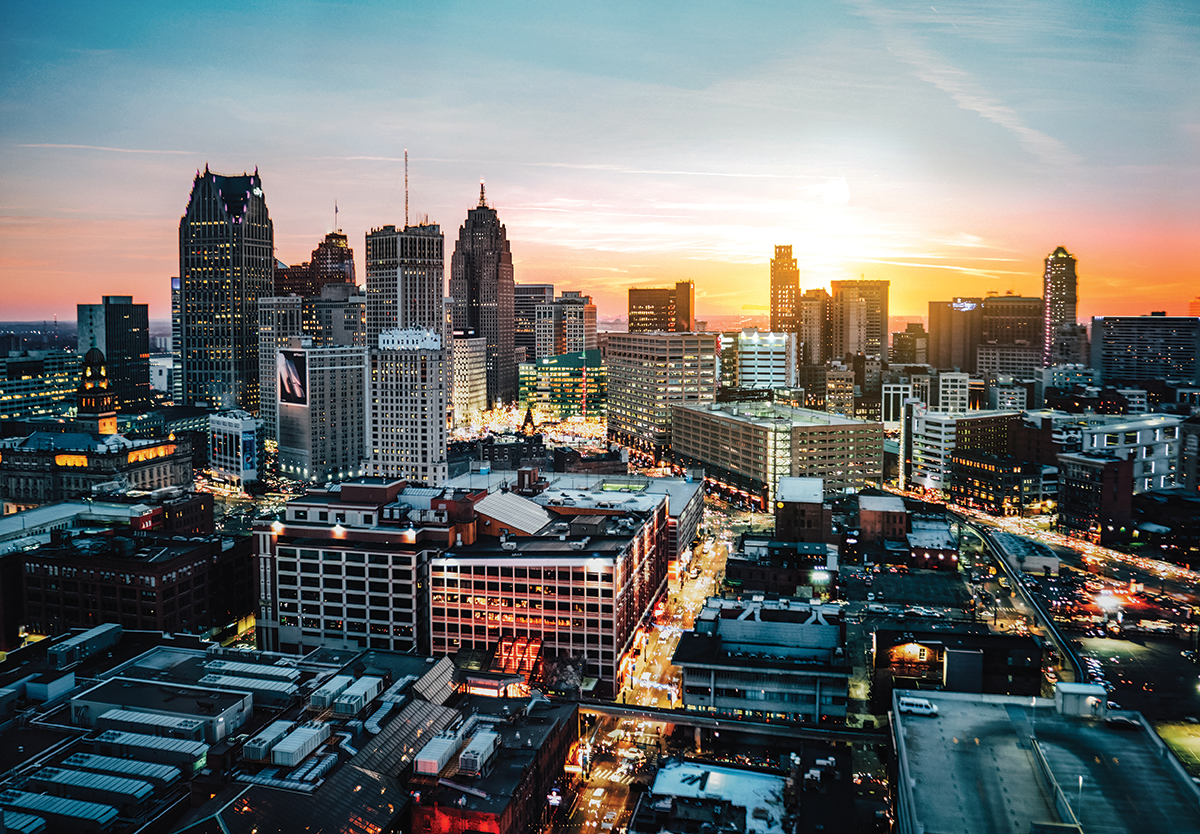 Manufacturing and innovation are in Michigan's DNA. The state put the world on wheels more than a century ago, and now it is leading the charge into the next generation of transportation and advanced manufacturing.
Building on its rich manufacturing heritage and technological know-how, Michigan is creating innovative, high-tech products of the future and forging a new path that is changing the way things are made – in manufacturing, global mobility, high-tech and beyond.  
It is no surprise, then, that businesses are choosing Michigan for its business-friendly climate, favorable tax structure and a diverse and skilled workforce that is growing more and more competitive by the day.
Michigan Means Manufacturing
Michigan has been known for its manufacturing prowess and productivity for more than 120 years and has the workforce, resources and high-tech innovative ecosystem to usher in the next industrial revolution.
Today, Michigan is the national leader for employment in industries related to Industry 4.0 and automation, with more than 13,000 workers employed in related industrial machinery manufacturing industries in the state in 2019. And by leveraging its manufacturing know-how, highly skilled workforce and strong quality of life, Michigan is developing a world-class ecosystem where businesses of the future can thrive.
After all, around the globe, Michigan is already synonymous with manufacturing. In recent years, however, the state has increasingly redefined itself as being a leader for introducing technology onto its factory floors, integrating high-tech solutions into traditional manufacturing processes.
Today, the Michigan Economic Development Corporation (MEDC) is helping to lead the convergence of traditional manufacturing and technological innovation, solidifying itself as a place where manufacturing businesses of all sizes can grow and succeed.
Already, Michigan has seen high-tech manufacturing operations across a diverse range of industries look to the state for opportunities.
For example, the world watched with hope and in awe as Pfizer manufactured the nation's first BNT 162 vaccine from its Portage, Michigan campus. That same campus will be the site of the company's new sterile drug manufacturing facility and contributes to the Southwest region of Michigan having five times more workers than the U.S. average in the medical device sector. 
Meanwhile, GM's Factory Zero in Hamtramck now represents the company's first all-electric vehicle assembly plant, and Magna International is building an all-new manufacturing facility in St. Clair to create complex battery enclosures, demonstrating Michigan's continued leadership in driving the industry's future.
At the end of the day, when it comes to manufacturing, automotive manufacturing is an inseparable part of Michigan's identity. 
To remain a global leader in manufacturing, Michigan is also evolving and working with manufacturers across the regional supply chain to ensure it is not just keeping pace but continuing to lead the next revolution in manufacturing, both in transportation and beyond. 
Changing the Way Things are Made in the 21st Century 
To remain competitive – and successful – in the future of manufacturing, Michigan is laser-focused on positioning its workforce and its companies at the forefront of technology. 
The state features a unique collaboration of industry, academia, startups, and the government working together to create a sustainable advanced manufacturing and Industry 4.0 ecosystem. That means as automation, robotics and additive manufacturing become increasingly powerful, the MEDC is working to support businesses to integrate these innovative technologies into everyday manufacturing processes.
Luckily, Michigan has already cultivated an environment where advanced manufacturing and industry innovations can thrive.
The state has an incredible resource in LIFT, a national manufacturing innovation institute located in Detroit and serving as a sandbox for manufacturers of all sizes to come and test new technologies in manufacturing with a goal toward commercialization. The state is also home to the nation's first Industry 4.0 Accelerator, in addition to Project DIAMOnD, an Automation Alley initiative that marks the largest blockchain-enabled 3D printer network in the nation.
Michigan is building off these resources by helping the state's small- to mid-sized manufacturers transition seamlessly to Industry 4.0 through education, programming and strategic partnerships. If not, nearly 42 percent of Michigan's current labor force could be impacted by automation.
This calls for a comprehensive, multi-pronged approach to enabling adoption of Industry 4.0 technologies, which is why the MEDC is providing targeted support to help businesses modernize their production processes while continuing to support their workforce in embracing Industry 4.0. 
Through these efforts, Michigan is placing a strong emphasis on continuing to leverage public-private partnerships to not only co-develop and co-finance promising projects or initiatives, but to help spur meaningful economic growth. 
The MEDC is building on its existing partnership with Automation Alley and the Michigan Manufacturing Technology Center, which are each focused on helping traditional manufacturers understand and implement these advanced technologies while building a robust pipeline of Industry 4.0-ready talent. By leveraging these partnerships, MEDC is setting a statewide goal of ensuring half of Michigan's small- to medium-sized manufacturers will be ready to adopt Industry 4.0 technologies by 2025 – underscoring Michigan's national leadership in Industry 4.0.
Through a partnership with Automation Alley, c-suite executives can access an Industry 4.0 Readiness Leadership Assessment to help them understand how Industry 4.0 will impact their culture, finances and technologies. The assessment further helps business leaders transform their companies by fostering an organizational culture that embraces learning, change and ultimately technology acceptance. Meanwhile, the Michigan Manufacturing Technology Center is working with the state to provide technology assessments for small- to mid-sized manufacturers and their employees to determine a linkage between the company's current state and the Industry 4.0 technologies recommended for profitability improvement and job retention.  
By continuing to grow the overall awareness of the impact – and importance – of Industry 4.0 preparedness across the state, this initiative is turning a potential threat into a strength as Michigan becomes better prepared for future industry trends and growth – and in turn, better prepared to support global companies of all sizes.
Preparing Today's Workforce for the Jobs of Tomorrow
For companies considering expanding or growth opportunities, the most pressing concern continues to be the question of talent and how companies can access it. Recognizing that this nationwide problem will only continue to grow, Michigan is proactively addressing this critical need by investing in its workers and young people now, to prepare them for the changing demand.
It helps, however, that the state has already established a robust pool of highly skilled talent. From its pipeline of engineering talent – Michigan is number one in the nation for its concentration of engineers – to a skilled trades workforce that is one of the top in the nation, Michigan has a density and diversity of talent that provides a distinct competitive advantage. 
At the same time the state is investing in its continued manufacturing might, over the past decade it has also seen critical growth in the tech sector, ranking second in the nation for technology-related job growth and in the top 10 nationally for STEM degree completions at higher education institutions. 
Today, Michigan is investing in its highly skilled talent pool by taking intentional steps to make sure its workforce can access the training and upskilling needed to support both current and future in-demand skills.
Governor Gretchen Whitmer has already made this a top priority for her administration, laying out a statewide goal to increase the number of Michiganders with a post-secondary credential to 60 percent by 2030, allowing the state to build on the talent infrastructure it already has and provide companies the confidence that Michigan has the highly skilled workforce they need.
Through programs like the MI Reconnect program — a workforce development initiative that is creating a tuition-free pathway for Michiganders to receive in-demand industry certificates or associate degrees — Michigan is already working to both anticipate and fill the skills gaps that exist in its talent pipeline to prepare for Industry 4.0. In 2020, the Governor also created the Michigan Workforce Development Board to help prepare and support Michigan's talent in competing for future job opportunities related to Industry 4.0.
The state also offers resources to encourage companies and workers to continue prioritizing workforce training and, in turn, adopting Industry 4.0 technologies. Through the Jobs Ready Michigan Program, the MEDC works to meet the needs of companies expanding or relocating to Michigan by helping to address the costs associated with recruiting and training individuals for occupations that are high-wage, high-skill or high-demand. Additionally, the Going Pro Talent Fund offers grant funding to assist employers in designing training models that adapt with changing demand and help workers gain transferrable skills. 
Against the backdrop of a crisis like COVID-19, adopting and embracing advanced manufacturing and Industry 4.0 technologies has become even more critical for states across the country. The economic shock of COVID-19 has reinforced how critical it is for manufacturers to be agile enough to respond quickly to unpredictable circumstances.
However, with the highly skilled labor force, access to market and supply chain assets available throughout the state, Michigan is well-positioned to support these companies in being more resilient while doing business across the region, including those small and mid-sized manufacturers that global companies rely on.
After all, the biggest challenge facing businesses of any size and industry continues to revolve around access to highly skilled technical talent. Through innovative actions, Michigan is building on the success of the Governor's 60x30 initiatives and other talent programs, while strengthening the state's competitive advantage when it comes to retraining and upskilling its existing workforce and growing its tech talent further.
Through these efforts and others, the state is also working to ensure Michigan communities remain vibrant, attractive places where talent will want to live, and businesses will want to be.
Affordable Cost of Living with a Pure Michigan Quality of Life 
Supporting the growth of Michigan's businesses both large and small builds the engine of the state's economy, and the talent that fuels those businesses want vibrant communities that are attractive places to live, work, visit and play. It helps, then, that not only is Michigan one of the most affordable states in the country, but its Pure Michigan way of life just can't be beat.
From the excitement of lively urban centers to the endless opportunities in the great outdoors, Michigan provides the best of both worlds, including vibrant downtowns, shopping districts and the most public golf courses in the country – guaranteeing there are plenty of opportunities for finding the next adventure when the workday ends.
As the state continues to forge a new path that is changing the way things are made and the kind of talent that is needed in the 21st century, Michigan is also making a name for itself as a smart choice for doing business and an ideal place to live, work and play. And by working with local partners to develop and deploy unique, regional approaches to address both the talent needs and the growing advent of Industry 4.0, the MEDC is committed to ensuring the ideas, people and companies of tomorrow can always find their home in Michigan. T&ID