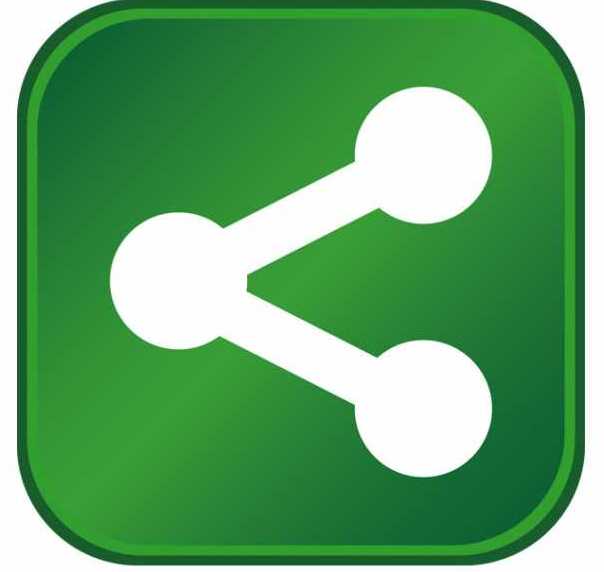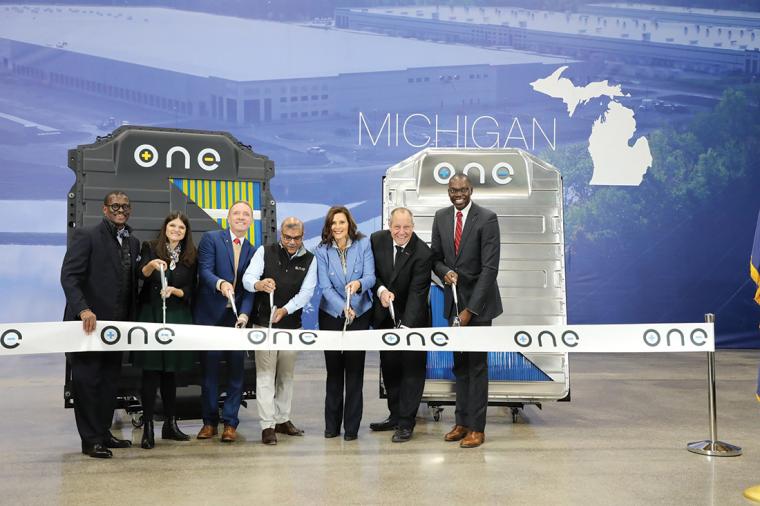 Today's economy is not what it was a decade – or even three years – ago. From an influx of federal investments that stand to accelerate the clean energy transition and opportunities to fund the reshoring of critical semiconductor manufacturing, to an impending transition from internal combustion engines (ICE) to electric vehicles (EVs) as an estimated 50 percent of new car sales are expected to be EVs by 2030, there is a generational opportunity to be seized.
In today's post-pandemic economy, the state of Michigan is rising to this monumental moment in time to show the world what it has to offer, demonstrating its leadership in cars, chips and clean energy, and proving that the best manufacturing in the world continues to happen right here in Michigan.
Dominating the EV Landscape
In 2022, Michigan was laser-focused on growing its competitive edge to ensure it could out-hustle and out-perform its competitors, and in every way measurable, it delivered. Michigan witnessed unprecedented interest in transformational economic development opportunities coming to life, winning five major EV and battery manufacturing facilities that generated more than $14.6 billion in investments and created and retained more than 13,800 jobs alone. By leveraging the new Strategic Outreach and Reserve (SOAR) Fund, Michigan has proven it is not only home to the automotive industry's legendary past – the state is ground zero for building its future in the years to come.
2023 is already off to a strong start, with Ford announcing plans to create 2,500 jobs at its new BlueOval Battery Park Michigan, where it will manufacture batteries that will go into several of the company's key EVs. The facility will mark the nation's first automaker-backed battery plant building vehicles with lithium iron phosphate batteries.
"We are committed to leading the electric vehicle revolution in America, and that means investing in the technology and jobs that will keep us on the cutting edge of this global transformation in our industry," said Bill Ford, Ford's executive chair. "I am also proud that we chose our home state of Michigan for this critical battery production hub."
The state of Michigan isn't only attracting the companies and investments that are pioneering the next frontier of the EV and mobility industry; it is also focused on developing a pipeline to support its workforce as it transitions from manufacturing ICE automobiles to producing in-demand EVs.
Michigan launched the nation's largest-ever campaign to promote careers and recruit talent to fill jobs in Michigan's surging EV and mobility sector. As part of this effort, Michigan Gov. Gretchen Whitmer tasked the MEDC's EV/Mobility Talent Action Team with spearheading a new, one-year pilot program. The public/private partnership is aimed at recruiting EV and mobility talent in 2023 with 15 major Michigan employers and higher education partners across the state.
The Talent Action Team's plan is to spur Michigan's EV and mobility talent attraction push with up to $10,000 scholarships for as many as 350 top tech students if they sign a letter of employment with one of the approved companies and commit to staying on the job for 12 months in the Great Lakes State. These new hires would help fill the participating Michigan employers' annual demand for 500 to 600 electrical engineers and software developers. Of Michigan's key competitors in EV manufacturing, Michigan is the only state to have a comprehensive talent attraction campaign geared toward filling these in-demand jobs in the field.
Building a Semiconductor Powerhouse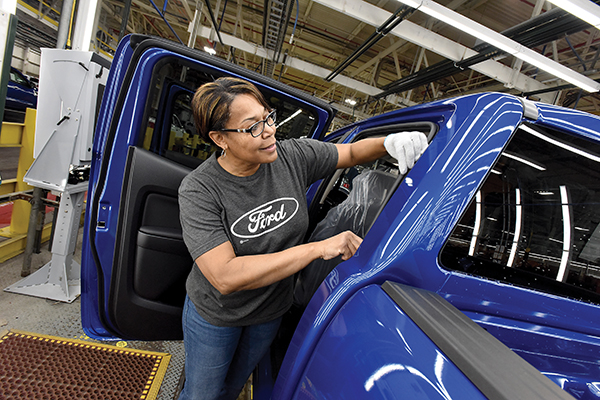 Building on the impact of the EV/Mobility Talent Action Team, the Governor later announced the creation of a Semiconductor Talent Action Team, a collaborative, public/private partnership that furthers the state's efforts to onshore critical supply chains of semiconductors back to Michigan, creating good-paying jobs and reducing delays and shortages. The team works across the public sector, industry partners and training institutions to identify a clear set of semiconductor-specific curricula and R&D investments, placing Michigan in a strong position to attract long-term, sustainable investments from semiconductor companies around the world.
Michigan's ability to support the semiconductor industry extends from its deep knowledge as a customer of the sector and as the global epicenter of the automotive industry. The state is home to nearly one-fifth of U.S. auto production — more than any other state in the nation — and has the greatest concentration of Original Equipment Manufacturers (OEM) in the country, with 26 having headquarters or technology centers in the state.
Michigan's demonstrated leadership in advanced manufacturing within the semiconductor field is evident in companies with a longstanding presence in the state, such as Hemlock Semiconductor Operations (HSC), the largest producer of polysilicon in the U.S. HSC was chosen as the site of Governor Whitmer's CHIPS Act executive directive signing thanks to its key role in Michigan's growing semiconductor industry.
"We couldn't ask for more effective advocates who clearly understand the critical role our cutting-edge technologies will play in building out a robust domestic supply chain for semiconductors and in strengthening HSC's competitive position on a global scale," said HSC chairman and CEO AB Ghosh, referring to the government support received as part of its Michigan expansion.
A Cleaner Future is Made in Michigan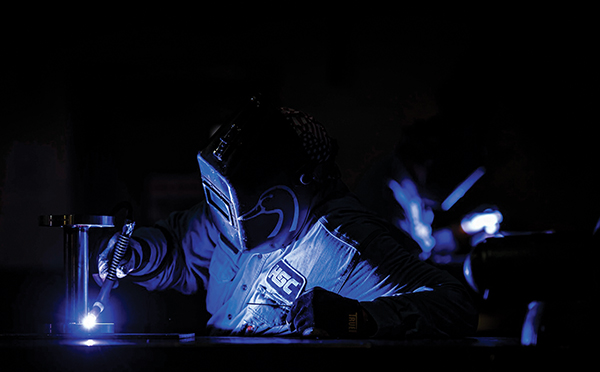 In an era of severe supply chain disruption, climate change and natural disasters are at the forefront of risk mitigation for corporate location decisions. In fact, a 2022 report by the Site Selectors Guild names climate change, environment and sustainability as the top factors predicted to rise in importance of site selection by 2032.
Michigan, ranked the number one Best State for Addressing Climate Change by PolicyGenius, is building on its steady climate and low natural disaster susceptibility by enacting policies and initiatives to improve climate change resilience, in turn extending its steady meteorological climate to a competitive business climate.
Michigan is advancing its competitive edge beyond low natural disaster risk by proactively instituting initiatives that curb climate change. Already, the Great Lakes State was recognized in 2021 as a top state in sustainable development practices and went on to be the top state with the highest energy job growth.
Through the governor's MI Healthy Climate Plan, the state has a roadmap to achieve carbon neutrality by 2050, with a short-term goal of reducing emissions 52 percent by 2030. The plan has already played a significant role in attracting investment in the state, including a $1.6 billion investment by home-grown Michigan company Our Next Energy for its first-ever battery manufacturing campus in Van Buren Township.
"ONE is thrilled to select Michigan for our first cell factory, due to the state's unique combination of battery talent, proximity to material supply and access to low-cost energy," said Mujeeb Ijaz, founder and CEO of ONE. "We applaud the leadership of Governor Gretchen Whitmer and the MEDC team, led by Quentin Messer. In addition, our collaboration and new strategic partnerships with DTE Energy, Van Buren Township and Wayne County have helped ONE build a strong foundation for clean tech manufacturing in Michigan."
Michigan is also proposing innovative approaches to bringing more of the clean energy supply chain home to Michigan through the governor's proposed Clean Energy Tax Credits. These credits will support good-paying jobs while backing clean energy infrastructure projects such as solar photovoltaic wafers, renewable energy, industrial decarbonization, green hydrogen, semiconductors and more.
These new initiatives equal new opportunities. Based on a report from Clean Jobs Midwest, Michigan's clean energy workforce is nearly 120,000 strong, up 5.6 percent compared to 2020. The total employment in the field is projected to increase by 7.5 percent between 2020 and 2030.
Michigan understands that one of the most critical ways to mitigate risk is investing in the state's infrastructure. Dr. Parag Khanna, Founder and Managing Partner of FutureMap and Climate Alpha, argues that Michigan will be the place to be in 2050 due to its forward-thinking on infrastructure and climate resiliency.
Michigan "isn't just an American industrial hub, it's also the midpoint of this Chicago-Toronto corridor in what will be a 'North American union,'" said Khanna. "We're going to integrate ever more in functional ways: infrastructure, trade, mobility of people, sharing of resources, water and electricity. That's the way to think about Michigan: an incredibly stable geography environmentally at the heart of this North American super continent."
To learn more about how Michigan is at the forefront of building a cleaner, high-tech future visit michiganbusiness.org/pure-opportunity. T&ID
About the Author