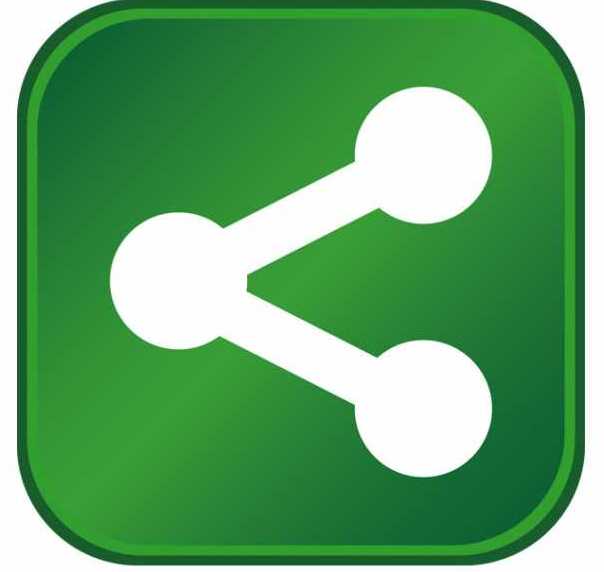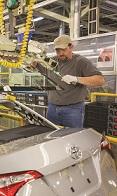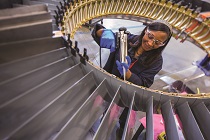 From automotive to aerospace to advanced manufacturing, an increasing number of industry leaders from around the globe are discovering Mississippi's numerous competitive advantages. The state's tactical approach to economic development has created a strong, supportive business environment throughout Mississippi. Its productive workforce, low energy costs and business tax rates combine with a seamless, one-stop permitting process and robust transportation network to provide companies with a business climate that fosters growth and long-term success.
Mississippi understands a primary factor companies consider when seeking to locate or expand is the availability of an able, well-trained workforce. The state's 15 community colleges and university research facilities – like the Center for Advanced Vehicular Systems and the Raspet Flight Laboratory at Mississippi State University, the Center for Manufacturing Excellence at the University of Mississippi and the Mississippi Polymer Institute at the University of Southern Mississippi – offer an abundance of workforce training and research and development opportunities customized to meet the dynamic needs of today's industries.
Mississippians take pride in a job well done and play an integral role equipping industries with the talent and skills needed for continued success and sustainability. Global companies like Nissan, Toyota, Yokohama, GE Aviation, Northrop Grumman and Airbus Helicopters, just to name a few, rely on Mississippi's workforce to produce some of the world's best products. Through its strong community college and university partnerships, Mississippi is committed to growing and sustaining a world-class workforce so companies remain competitive in today's fast-paced, on-demand economy.
Companies in Mississippi also enjoy the state's ideal location in one of the fastest-growing regions in the U.S. and its extensive transportation infrastructure. Mississippi's interstate and highway network, ranked eighth best in the nation in 2014, includes six interstate highways and 14 federal highways offering one-day access to more than 55 percent of U.S. markets. The state's 15 ports, including two deep water ports along the Gulf of Mexico, also offer companies efficient access to both national and international markets for their importing and exporting needs.
Realizing these distinct advantages, a number of global and domestic automotive companies have positioned Mississippi as a frontrunner in the Southern Automotive Corridor, and that momentum continues as a number of companies have recently located, expanded or reached impressive milestones in the state.
In April 2014, Toyota Motor Manufacturing Mississippi, which produces the world's best-selling vehicle of all time, the Corolla, joined a long list of Mississippi exporters as the company's first Corolla for export to Central and South America and the Caribbean rolled off the assembly line. The export of the Mississippi-built Corolla puts Mississippi on the global stage, demonstrating to the world that the state has the talented workforce needed to top-quality vehicles. Additionally, in February 2015, the plant celebrated the production of its 500,000th Corolla, a milestone reached faster than any other Toyota plant in the U.S. – another testament to the 2,000 employees at TMMMS. Toyota began production at the $800 million facility in 2011.
Nissan's assembly plant in Canton, Mississippi, also celebrated a milestone year as the company rolled out its 2015 Murano crossover SUV in November. The addition of the Murano to the Canton plant, the eighth model produced there, created 500 jobs, bringing employment at the facility to more than 6,000. The rollout of the Murano marked the first time the vehicle has ever been produced in the U.S. This additional production line positions the Canton plant as the global source for Murano production, creating export opportunities in more than 100 markets worldwide and expanding the Mississippi plant's reach globally.
A newcomer to Mississippi, German-owned vehicle supplier Grammer, began production at its Tupelo, Mississippi, location in late 2014, less than one year after the company's groundbreaking. Grammer invested $30 million and is creating 650 jobs at its new Tupelo location, which also serves as the company's U.S. headquarters. Grammer is a leading supplier of automotive interiors and seating systems for commercial vehicles.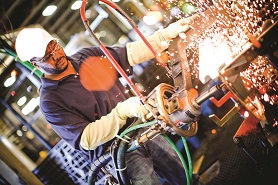 Also in 2014, Tower International announced it was expanding at its Meridian, Mississippi, location, a $15 million investment that created 83 jobs. Tower is a leading global manufacturer of engineered automotive structural metal components and assemblies for small and large cars, crossovers, pick-ups and SUVs. The expansion includes the addition of new stamping and assembly processes into Tower's existing 410,000 square-foot facility.
While the automotive industry in Mississippi is primed for continued growth and success, so is the state's aerospace industry, which has had a strong presence in the state since the 1930s.
In April 2014, commercial spaceflight company SpaceX opened its rocket engine component testing program at Stennis Space Center in Hancock County, Mississippi. Stennis houses the largest rocket engine test complex in the U.S. At Stennis, SpaceX conducts initial testing of its Raptor methane rocket engines at the E-2 test stand the company upgraded with methane capability. The upgrade made the stand one of the most sophisticated, high-pressure testing facilities in the world.
In 2013, Raytheon Space and Airborne Systems announced the company would be expanding at its Forest, Mississippi, location to accommodate future growth. In April 2015, the company officially opened its new $100 million expansion, a project that created 150 jobs. Employees at the Forest facility produce some of Raytheon's most advanced radars, electronic warfare technology and communications systems for U.S. and allied forces.
Since 2005, General Atomics' Electromagnetic Systems Group has maintained manufacturing and test operations in Shannon, Mississippi, near Tupelo. There, employees make advanced launch and recovery systems for aircraft carriers for the U.S. Navy. In April 2014, GA announced the company's EMS group would relocate the production components of several well-established lines from the former General Atomics Electronic Systems, Inc., which merged with EMS, to the state-of-the-art Shannon facility. The project marked an $11 million corporate investment and created 83 jobs. The relocated product lines provide equipment and services to the defense, nuclear, oil and energy storage industries.
These are just a few examples of industry leaders that call Mississippi home. From its productive workforce and collaborative training partnerships to its customized incentives portfolio, which includes the Aerospace Incentives Program, Mississippi has what it takes for success in the automotive and aerospace industries.
Mississippi is filled with global success stories, proving that Mississippi Works. The state is committed to maintaining a strong and welcoming business environment where sustainable growth is a top priority.