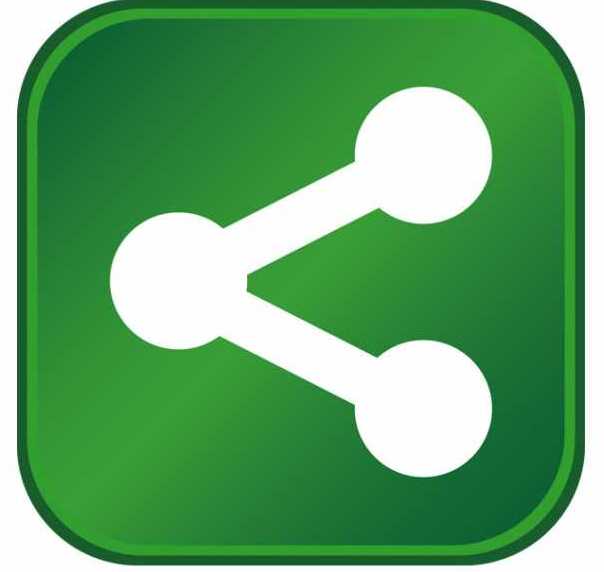 Mississippi has a 'Can-Do' Attitude
Now more than ever, Mississippi is at the forefront of leading edge technology and state-of-the-art manufacturing facilities. Both the metal fabrication and polymer industries are thriving here as more companies recognize the advantages of a Mississippi location. The state's pro-business leadership, attractive incentives and a workforce that has been characterized as "skilled, productive and dedicated" by some of the world's most respected companies have combined to create an environment where businesses can truly prosper.
Metal Fabrication and Steel
 
The growing presence of automotive assembly plants in what is becoming known as the Southern Automotive Corridor is positively impacting the location of related supplier companies in the southern United States. As a result, the metal fabrication and steel industry are growing to support the trend.
 
"With the automotive industry shifting to the South and Southeast, you're seeing a more sophisticated level of metal fabrication," said Gray Swoope, executive director of the Mississippi Development Authority, Mississippi's lead economic development agency. "The business has changed to a more capital intensive operation. In our state alone, there are more than 15,000 jobs related to steel and metal fabrication with just under300 total companies."
 
The announcement of Toyota's $1.3 billion facility in Blue Springs, MS, in April 2007 solidified Mississippi's position as an aggressive competitor in the industry and the state anticipates a residual effect through the attraction of automotive suppliers.
 
That effect has certainly been true with the $1.6 billion Nissan facility in Canton. Companies like Tower Automotive, Teikuro Corporation, Yorozu Automotive and others have taken advantage of a Mississippi location in order to stay close to their customer base and reduce costs.

Further evidence of Mississippi's growth in this sector is the recent announcement by PACCAR to invest over $400 million in its first U.S. diesel engine plant in Columbus. PACCAR, an international company known for its quality, produces Kenworth, Peterbilt and DAF trucks.

With the presence of SeverCorr, which recently begun production at its melt shop, caster and hot mill in Lowndes County, automotive makers and other steel-supported industries are finding Mississippi an ideal location for their businesses. New Process Steel is one of the latest corporations to recognize those benefits. The facility being constructed near the SeverCorr site will provide downstream processing for light-gauge pickled, cold-rolled and galvanized products, 0.130-inch and lighter.
 
"An alliance with SeverCorr is an opportunity we just couldn't pass up," says Bob Proch, chief operating officer of New Process Steel. "We strongly believe the market will continue to grow in the South…and we look forward to working closely with SeverCorr to expand our collective business."
 
The automotive industry isn't the only driving force behind the growth of metal fabrication and steel production in Mississippi. The state is also seeing an increased presence from the aerospace/aviation, appliance and other industries that use metal parts. And companies like Skyline Steel, which opened a steel processing facility in 2006, and PSL-North America, which announced the location of its large diameter steel pipe operations in May 2007, are responding to the demand.
 
In June2007, Mississippi was the recipient of a $5 million federal grant to support the manufacturing industry. The U.S. Department of Labor grant creates centers for workforce development and job training specializing in metal-related and construction crafts covering 18 southeastern Mississippi counties hardest hit by Hurricane Katrina.
Plastics/Polymers/Chemicals
 
The plastics industry in Mississippi is continuing a steady growth pattern. According to Business Facilities, Mississippi is among the 20 hottest plastics locations and one of the 20 top-value U.S. sites for plastics companies. Thirty-third among the states in the number of processing plants, the state ranks eighth in per capita employment in the polymer industry. A multi-level educational infrastructure and tenacious drive to compete has produced major growth in the industry over the last decade.
 
The plastics/polymer/chemical industry currently employs more than 25,600 people in Mississippi, with a projected growth of 4.7 percent through 2010. Plastics industry shipments have exceeded $3.3 billion since 2002. Exports to Canada alone tally more than $55 million for unshaped plastics and plastic film and sheets. Companies like Hybrid Plastics, Excel Injection Molding, Mississippi Polymer Technologies and Desert Plastics have learned the benefits of locating in Mississippi.
 
One of the largest manufacturing industries in the United States, the plastics/polymer/chemical industry is poised for continued growth in the next decade. The industry has already found a home in Mississippi, with more than half of all polymers produced along the Gulf Coast in the I-59 Technology Corridor. In fact, more than 450 plastics/polymer companies are located in the state, including BASF, E.I Dupont de Nemours, GE Plastics, Sunbeam Oster and Wellman. In addition, more than 100 chemical-related companies have Mississippi locations.
 
Similar to the metal fabrication sector, some of the growth in the plastics industry is being fueled by the automotive industry and other industries that are emerging around the state. Textron Fastening Systems in Washington County, which manufactures custom-designed specialty fastening and assembly products, is one such company.
 
"The Greenville facility helps us improve the productivity of our U.S. manufacturing operations, while providing a strategic base for growing our business with the automotive manufacturers and Tier One suppliers with operations in Mississippi and the South," said Rick Clayton, president of Textron Fastening Systems.
 
University of Southern Mississippi(Southern Miss), located in Hattiesburg, is a national leader in the area of polymer science, with its premier Mississippi Polymer Institute touting one of the most advanced rapid prototyping systems in the world. U.S. News & World Report ranked the institute's graduate program among the top 10 in the nation.
 
In May 2007, Southern Miss broke ground on the new 50,000 square foot National Science Formulation Laboratory, which will include state-of-the-art lab equipment and instrumentation. It is designed to provide needed space for companies to convert the work of university researchers into high-demand products. The laboratory will work closely with the Mississippi Polymer Institute and other plastics/polymer-related entities.
 
In addition, the University of Mississippi offers a pultrusion technology program, and Mississippi State University has a wood products laboratory that provides training important to the plastics/polymer industry. 
Mississippi's Business Climate
 
A flexible, yet aggressive approach to business recruitment allows Mississippi to customize incentives and financing programs to meet the needs of each unique project. The Momentum Mississippi plan focuses on economic development incentive programs – new programs were created, existing programs were modified and increased funding levels were obtained. Some of those incentive programs provide income tax credits for job creation, investment, retraining of employees and for research and development activities.
 
"We designed our Momentum Mississippi economic program to align our economic incentives with the modern economy," said Governor Barbour. "We are still growing manufacturing jobs here, but we have amended our incentives to take into consideration technology, financial services and other non-manufacturing businesses."
 
The Tort Reform Act of 2004 is another important element of the business climate in Mississippi. This act ensures fairness in the courtroom for Mississippi businesses, with provisions that address joinder and venue; innocent seller protection; and non-economic damages caps. Now, Mississippi is not only a smart choice for your business; it's also a fair one.
 
There has never been a better time to invest in Mississippi. To learn more about doing business with Mississippi, contact the Mississippi Development Authority at 800.360.3323 or visitmississippi.org.
About the Author