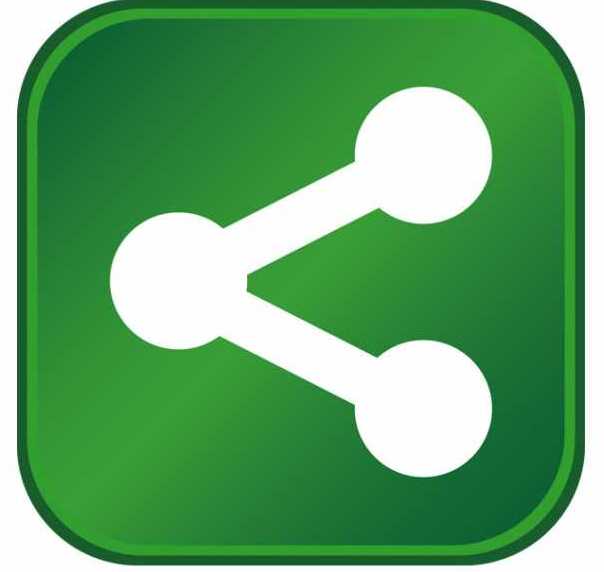 Combining Leading Technologies and Can-Do Spirit as a Business Advantage
As one of Fortune magazine's Top 100 Fastest Growing Companies, RTI International Metals counts aerospace giants Boeing and Airbus among its customers. But the company's profile escalated last year with the announcement of a new $300 million titanium sponge facility in Hamilton, Miss.
 
New contracts with Airbus and Lockheed Martin may have been factors in their strategic decision. Tronox Incorporated's titanium oxide plant, the third largest of its kind in the world, is also in Hamilton. That facility will supply titanium tetrachloride, the starting material for titanium sponge, to RTI.

"We are delighted with the partnership we have secured with Tronox, as well as being extremely pleased with the incentives offered to us by the State of Mississippi and the support of Governor Haley Barbour to bring new industry to the state," stated Dawne S. Hickton, RTI's vice chairman and CEO.

In March 2008, Hickton noted that RTI is "meeting all of our milestones for our new premium-grade sponge facility," scheduled to begin production in 2010.

With RTI, the pieces of the development puzzle seemed to fall easily into place – the right location, a strategically-located supplier, a flexible incentives package and support from key officials. But RTI is only one of hundreds of companies in the metal fabrication/steel, polymers/plastics and warehousing/distribution sectors flourishing in Mississippi. Those companies also found the perfect mix to launch or expand on a profitable future in the state.

Next-Generation Steel Production

SeverCorr, one of the winners of Trade &Industry Development's Corporate Investment and Community Impact awards, is ushering in a new era of steel production with its $880 million facility. Located on a 1,400-acre mega-site in Lowndes County, MS, the location is designed to accommodate production partners and related manufacturers. Two partners, New Process Steel and Heidtman Steel, have already selected locations at the mega-site.

"The key factors in the decision to locate the facility in northeastern Mississippi were proximity to the company's customers, access to favorably priced energy, a good business climate and the possibility of gaining a logistics advantage," said former CEO John Correnti.

Before construction was complete, the company announced plans for an expansion that involved an additional $500 million investment to double the mill's output.

That move demonstrated overwhelming confidence in the people of Mississippi. But SeverCorr understood that Mississippi was ready and willing to meet the challenge and usher in a new era of steel production in the United States. Mississippi workers also demonstrated their eagerness and capability by fully embracing the new industry. Over 9,000 applications were received to fill 450 plant positions.

"We have heard from a very deep pool of applicants, representing a wide range of locations and skills," said John Bell, SeverCorr's executive vice president and general manager, about the recruitment process in late 2006. "We're particularly heartened by the enthusiasm from local applicants...I'm confident we'll be able to form a workforce that combines their enthusiasm with others experienced in the steel industry to build a talented workforce that will make SeverCorr, and the region, successful."

Two years later, the facility is up, running and already profitable producing high quality steel products for the automotive industry. Across Mississippi, nearly 15,000 people are employed with 281 companies in the metal fabrication and steel industry.

A Polymer Revolution

When Hybrid Plastics moved the company from Southern California to Hattiesburg, MS, in 2004, it was evident that something special was happening in Mississippi. A leader in nanotechnology, Hybrid's unique product is POSS, or polyhedral oligomeric silsesquioxane, a silicon-based molecule measured in nanometers.

"Everyone across the world is buying POSS – a technology made here in Mississippi and it can't be made anywhere else in the world," said Hybrid President and Co-founder Joe Lichtenhan. Product applications for POSS include arterial stents, fiber optic light generators, radiation shields and aerospace applications. Last fall, Hybrid announced a $2.8 million expansion to produce up to 500 tons a year of a lower purity POSS for less sensitive applications.

Why Mississippi for such leading-edge products? Hattiesburg is home to the University of Southern Mississippi's Mississippi Polymer Institute (MPI), a national leader in polymer science. MPI also includes one of the most advanced rapid prototyping systems in the world. In addition, the University of Mississippi offers a pultrusion technology program and Mississippi State University has a wood products laboratory that provides training important to the plastics/polymer industry.

According to Business Facilities, Mississippi is among the 20 hottest plastics locations and one of the 20 top-value sites for plastics companies in the U.S. Ranking 8th in per capita employment in the industry, plastics/polymer companies employ more than 18,600 people in Mississippi, with a projected growth of 4.7 percent through 2010.

Logistics Solutions for the Future

In addition to metal fabrication/steel and plastics/polymers, Mississippi has proven to be an ideal location for warehousing and distribution facilities. Because logistics is so important to a successful business model, the right location can make or break a company's outlook.

Mississippi has attracted approximately 2,300 warehouse and distribution facilities to the state, employing more than 29,000 workers. Some recent warehouse and distribution announcements include Creative Logistics and Warehousing, which announced 133 new jobs and a $2.15 million investment, and Exel, Inc., which announced an $11 million expansion. Both companies are located in north Mississippi, along with FedEx Ground, Williams-Sonoma, BMW Distribution, Future Electronics and many more.

With Toyota, Nissan, PACCAR and other automotive companies and suppliers flocking to the South, Mississippi has some major strategic advantages. Memphis, home to FedEx and a hub for UPS, is just north of the Mississippi/Tennessee state line. The state's location, which is central to both U.S. coasts, also provides easy access to many other major metropolitan areas. In fact, the state is within a day's drive of more than 50 percent of the U.S. business population. The state's highway system ranks among the four best in the country and the best in the southern United States. Mississippi is also home to 75 airports; 17 rail systems serve Mississippi with more than 2,800 miles of track. The state's 15 ports include two deep-water ports on the Gulf Coast that provide access to worldwide commerce.

These advantages add up to significant cost reduction and improved operational control for automotive companies and other manufacturers seeking warehousing and distribution solutions.

The Mississippi Advantage

The advantages in Mississippi are clear. Yet along with high-tech resources, solid workforce, customized incentives and strategic location, Mississippi has something else to offer. Again and again, company officials cite Mississippi's can-do attitude and team spirit as a crucial part of the selection process.

When RTI announced its formal agreement with Tronox, Hickton had this to say: "I'd also like to thank Governor Haley Barbour, the Mississippi Development Authority and the Monroe County Chamber of Commerce for their commitment to bringing jobs to the great state of Mississippi. Without their able assistance, this strategic relationship would not have developed."

That commitment produces results. From completing projects on time and under budget to crafting flexible incentives packages, Mississippi is results-driven to meet the evolving needs of today's multinational companies. Please visit www.mississippi.org to learn more about the Mississippi advantage.
About the Author