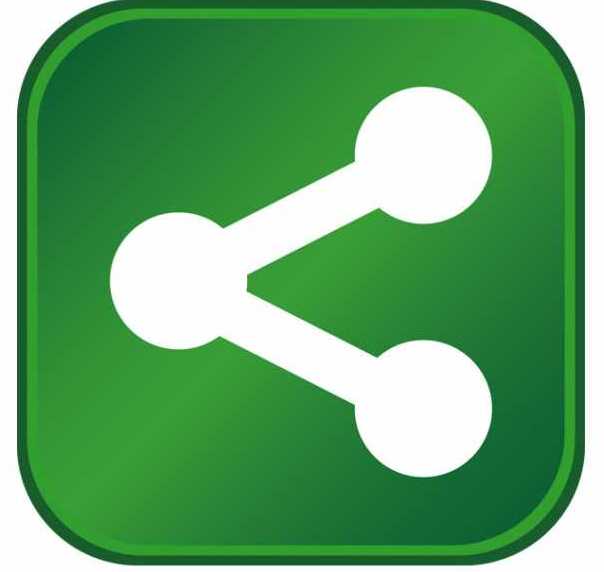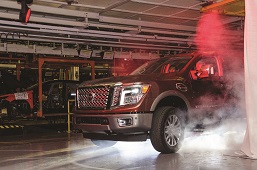 The opening of Nissan's assembly plant in Canton, Mississippi, in 2003 effectively established Mississippi's foothold on the automotive industry map. Since then, Mississippi has become a powerhouse within the Southern Automotive Corridor, known around the world as a place where automotive companies can enjoy sustainable, long-term success.
Mississippi's vibrant and supportive business climate is why Feb. 8, 2016 was the largest single-day success in economic development in Mississippi history. Continental Tire announced plans for the company's newest and most technologically advanced manufacturing facility was coming to the state. Also on the same day, Edison Chouest Offshore announced it TopShip, LLC, would locate at the State Port of Gulfport. Both companies represent a combined total of more than $1.5 billion in new investment and 3,500 jobs.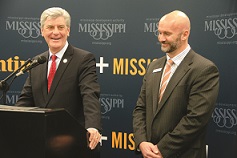 Continental Tire – the world's fourth largest tire manufacturer – is building a $1.45 billion, multi-million-square-foot commercial vehicle tire plant in Hinds County, Miss. creating 2,500 jobs. The plant, an integral part of the company's global growth strategy, will address the company's commitment to grow its commercial tire business in North America, according to Nikolai Setzer, Continental's Executive Board Member.
In the last year, Mississippi also celebrated the addition of new automotive companies, and existing companies marked significant milestones – a strong testament to the state's well-trained, productive workforce.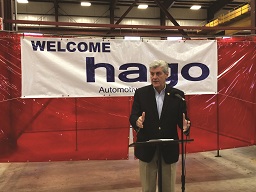 In Dec. 2015, Germany-based hago Automotive Corp., announced the investment of $10 million and creation of 80 new jobs at the Yellow Creek Port in Iuka, Mississippi The automotive supplier will perform automated stamping with up to 400 tons of processing power, transfer stamping with up to 630 tons of processing power, several laser-welding applications, parts washing and cleaning, parts processing and the production of assemblies. Currently, hago supplies parts to BMW's manufacturing plant in Spartanburg, S.C.
More than a decade has passed since Nissan rolled its first vehicle, a Quest minivan, off the assembly line in Canton. In 2015 Nissan Canton reached a production milestone of 3 million vehicles, and today more than 6,000 team members are engaged in the assembly of some of Nissan's most popular models. This includes the Nissan Titan pickup truck, which has been in production since 2004 and assembled exclusively at the Canton plant. In November 2015, the plant once again received world-wide attention as company and state leaders officially launched the eagerly awaited, newly redesigned 2016 Titan XD. The roll-out of the Titan XD at the 2015 North American International Auto Show in Detroit, Mich., speaks volumes about Nissan's leading innovation and the quality workmanship of the Nissan Canton team.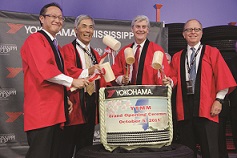 Yokohama Tire Manufacturing Mississippi is one of Mississippi's newer corporate citizens, discovering the benefits of a Mississippi location. In 2013, Yokohama announced it would locate a commercial truck tire plant in West Point, Mississippi. In October 2015, Yokohama opened the doors to Phase I of the plant – a $300 million investment creating 500 jobs. Future potential expansions are slated to increase the company's employment and investment levels up to four times in scale.
Mississippi understands companies must have a strong competitive advantage to achieve long-term success in today's dynamic economy. Global leaders across a wide range of industry sectors are finding that advantage in Mississippi. Economic development professionals at the state, regional and local levels collaborate to provide companies with a business environment generating innovation, growth and longevity.
Mississippi knows a well-trained, available workforce is vital to companies seeking new locations or wanting to expand existing operations. Our nationally ranked network of 15 community colleges and four research universities provide customized workforce training programs to guarantee Mississippi's workers exceed companies' expectations in numerous sectors, from automotive to advanced manufacturing, to aerospace and agribusiness.
Continental Tire, Yokohama, Toyota, FEUER Powertrain, and Toyoda Gosei are just a few industry leaders in Mississippi partnering with the state's community colleges for their workforce training needs.
Hinds Community College will spearhead Continental's cutting-edge workforce training to prepare future employees to hit the ground running when the plant opens its doors.
Yokohama partners with East Mississippi Community College for its workforce training needs. The community college's 96-hour Basic Manufacturing Skills Course was a critical aspect of Yokohama's decision to locate in West Point. In March 2016, Tadaharu Yamamoto, president of Yokohama Tire Manufacturing Mississippi, cut the ribbon at a ceremony marking the completion of renovations and manufacturing classroom additions at the East Mississippi Community College Training Facility. The community college trains all of Yokohama Tire Manufacturing Mississippi's employees through online manufacturing courses and through hands-on training using the same types of machinery and equipment used at Yokohama plant. The facility is available for students wanting to work in the manufacturing sector.
Northwest Mississippi Community College's Advanced Manufacturing Partnership Program partners with businesses across North Mississippi to train and equip them with highly skilled electronics engineering technicians. Northwest partners with automotive industry leaders such as Toyoda Gosei, FEUER Powertrain and more.
In addition to a first-class workforce, Mississippi's competitive energy rates, low operating costs and seamless one-stop permitting process further strengthen the state's supportive business climate. Mississippi's award-winning infrastructure and proven logistics capabilities contribute to the success of companies in the state. Another important component contributing to companies' success is Mississippi's well-integrated, robust transportation network ensures companies can effectively and efficiently move their products to market. The state is centrally located in the fastest growing region of the U.S. and offers convenient access to the global distribution hub Memphis, Tennessee. Ranked eighth best in the country in 2014, Mississippi's seven interstate highways and 14 federal highways provide companies with one-day roadway access to more than 55 percent of U.S. businesses and population centers. Additionally, the state's 15 ports, including two deep water ports on the Gulf of Mexico, offer quick, convenient access to national and international markets.
Mississippi invites you to discover, just as these companies and many more have, the distinct business advantages offered by a location in the state. 
About the Author