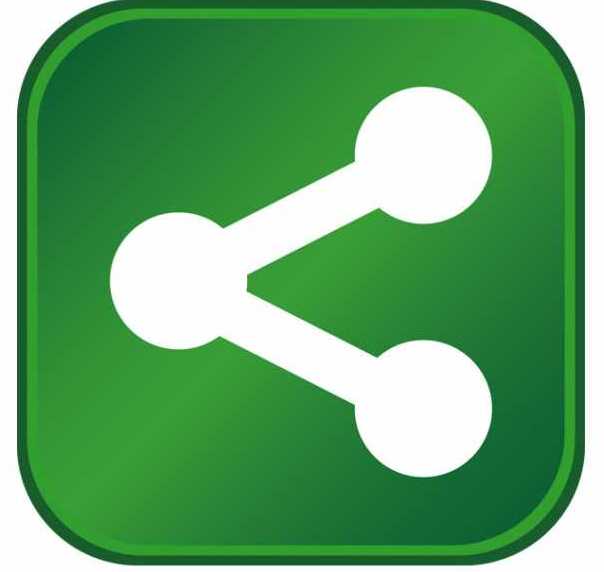 Mississippi has the drive to lead in every industry. The state strives to create opportunities by initiating creative partnerships and embracing innovative projects. Building on the success that the state has experienced in the automotive and aerospace/aviation sectors, Mississippi is becoming a leader in many of the industries that will impact the nation's defense and energy futures. At the heart of the growth in aerospace, defense and energy-related projects are the state's educated, skilled workforce and abundant natural resources.
Aviation/Aerospace/Defense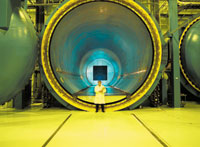 When General Electric-Aviation (GE) announced the location of a jet engine composite component facility in
Batesville, Miss.
, the company touted that it would involve the most sophisticated manufacturing techniques the company does at any of its worldwide facilities. The facility shipped its first products to clients in April 2009.
While preparing for the new facility to become operational, GE partnered with the Raspet Flight Research Laboratory at Mississippi State University (MSU) to demonstrate the production of composite components (Raspet is the largest university flight laboratory of its kind in the United States). The MSU and GE team at Raspet also successfully fabricated carbon fiber and epoxy resin composite components called "fan platforms," which are installed in between the front fan blades of GE's most powerful commercial jet engines.
Another major aerospace company, Alliant Techsystems (ATK), expanded its Iuka, Miss., facility to produce composite aircraft structures in addition to the composite launch vehicles previously produced there. This expansion will result in a total of 800 high-wage jobs at the facility by the year 2017.
ATK's experience with Mississippi's reliable and educated workforce is one of the reasons the company chose to expand in Mississippi. Sherry Grady, the company's vice president of launch structures, said, "This facility has one of the most skilled workforces competing in one of the fastest growing segments of the aerospace industry."
Other aerospace and defense-related companies continue to find success in Mississippi. Eaton Aerospace, American Eurocopter (a subsidiary of EADS North America), Stark Aerospace (an Israeli company), Northrop Grumman, Lockheed Martin, Raytheon, Rolls Royce and others are finding Mississippi a sound home for their products and services: unmanned aerial vehicles, radar systems, propulsion and thermal system testing sites, hydraulic systems and much more.
Sustainable Energy/Alternative Fuels
From the highest levels of government to the smallest private enterprises,
Mississippi
has embraced a forward-thinking attitude about the energy future of the state. That translates into concentrated efforts to develop and expand new energy resources that will benefit
Mississippi
and beyond.
Mississippi companies are applying the concept of industrial ecology where one company's waste becomes another company's source of energy or another product. This concept is now being incorporated into energy projects around Mississippi. Reasonably priced energy, interchange of waste and general economic benefits are among the benefits of locating with an energy facility instead of a stand-alone industry.
Gray Swoope, executive director of the Mississippi Development Authority said, "Mississippi is aggressively seeking opportunities in a number of energy-related areas, including biofuels, nuclear power, salt dome fuel storage, coal-to-liquid, algae, pipeline projects and others."
Bunge-Ergon Vicksburg, a $100 million facility, was built asa joint venture between Ergon, Inc. and Bunge North America. Located on the Mississippi River in Vicksburg, Miss., Bunge-Ergon Vicksburg will produce 54 million gallons of ethanol per year (produced from corn grown in the region), and is equipped to produce even more ethanol as demand increases. Currently, over half of the gasoline sold in the United States is blended with ethanol. The facility is the largest plant of its kind in the Southeast.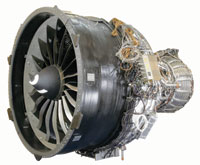 Mississippi's largest oil and natural gas producer, Denbury Resources, Inc., produces approximately 27,500 barrels of carbon dioxide (CO2) per day; total U.S. production is 250,000 barrels per day. With field offices in Laurel, Brandon, McComb and Jackson, Denbury is able to capitalize on the fact that the southwestern region of the state is one of only two major CO2 flooding programs in the entire nation. Denbury also works with industrial plants to capture and sequester carbon dioxide generated as a byproduct of these manufacturing and industrial concerns.
The state's rich supply of CO2 supports many of Mississippi's other growing industries: pharmaceutical and chemical sectors (process facilitator), automotive manufacturing (welding atmosphere), polymer research and development (rapid prototyping, etc.) and distribution and warehousing (refrigerant).
The state's higher learning institutions also support the development of alternative fuels and sustainable energy resources. MississippiStateUniversity's (MSU's) Sustainable Energy Research Center (SERC) is developing technologies that will allow Mississippi to take advantage of energy resources like the state's abundance of biomass. The center was recently honored by the Southern Growth Policies Board as one of the 13 winners of the annual Innovator Awards. SERC seeks innovative environmentally and economically sustainable energy sources specific to the Southeastern U.S. The center also serves as a vehicle for building partnerships between academic institutions, government entities and private businesses.
Growth across Industry Sectors
Mississippi
has been an instrumental player in the development of the
Southern Automotive Corridor
. Nearly 200 automotive suppliers currently call the state home to their operations. In addition to the Nissan plant in
Canton
, the
Toyota
plant under construction in
Blue Springs
and the PACCAR facility outside of
Columbus
,
Mississippi
boasts an ideal location for suppliers seeking to work with automotive makers in neighboring states like
Alabama
and
Tennessee
. Solid infrastructure including the Southeast's best highway system and abundant waterways, rail access and airports make distribution fast and efficient.
Nissan announced recently that the Canton plant will expand to produce the automaker's first commercial vehicles (CVs) in the North American market. The company is investing $118 million to expand and modify the facility to start producing CVs in time for the 2011 model year.
"The expansion at our Canton plant represents a major step on the way to Nissan's entering the commercial vehicle market in North America, "said Dan Bednarzyk, vice president of manufacturing in Canton. "We realize this initiative means growth for Nissan in the U.S. and we are proud these important products will be built here in Mississippi.
In January, Holley Performance Products announced plans to consolidate its Tijuana, Mexico, facility with the Aberdeen, Miss. plant. Holley manufactures automotive, marine and power sports specialty products. After the consolidation, all of Holley's exhaust and header systems will be manufactured in and distributed from its Mississippi facility.
Also during the first quarter of 2009, Handy Hardware and United Chair made significant projects announcements. Handy is opening a distribution center in Meridian, Miss., creating 150 jobs, and United Chair is expanding its Bruce, Miss. manufacturing concern to create 125 additional jobs at that facility.
The steel industry is also continuing to grow in Mississippi. G&G Steel joins companies like PSL-North America and Severstal with the location of a metal fabrication facility in Iuka. That facility will produce metal components for large scale projects like bridges and mining equipment.
The Mississippi Difference
Whether it's aerospace, automotive, alternative fuels or something in between,
Mississippi
has the advantages that mean success for any company. To learn more about the
Mississippi
difference, visit the Mississippi Development Authority at
www.mississippi.org
.
About the Author