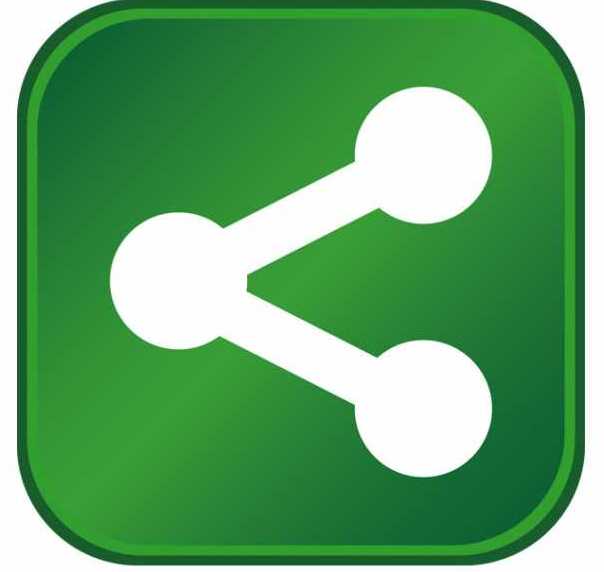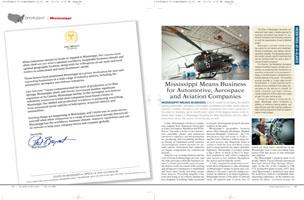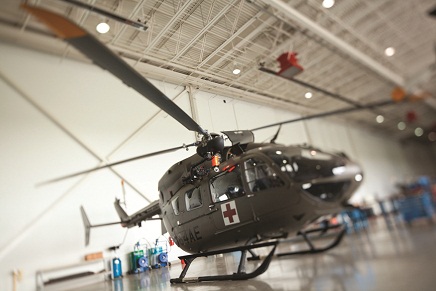 Mississippi means business when it comes to recruiting the world's leading automotive, aerospace and aviation companies and other world-class industries. Leading aerospace and aviation companies have had a presence in the state for decades, but in recent years, some of the biggest names in the industry have looked to Mississippi locations for their operations, and the state's automotive sector has grown tremendously, as well.
Today, Mississippi is home to companies ranging from American Eurocopter to Eaton Aerospace, Raytheon and Rolls-Royce. The state is home to two automotive assembly plants and numerous automotive suppliers, and Mississippians are producing and assembling products as diverse as unmanned aerial vehicles, electromagnetic launch systems for aircraft carriers, helicopters and composite jet engine components for commercial aircraft.
Both the cost of doing business and the cost of living in Mississippi are low, and the state provides a friendly business climate in which state leaders and economic developers work in concert with existing and prospective businesses to understand and meet their needs and help ensure their success. Providing tangible solutions and doing so in a timely manner are key elements in helping make proposed economic development projects become realities in the state.
Mississippi's geographic location alone offers strategic advantages. Nestled between Memphis, Tennessee—t he U.S. distribution hub and home to FedEx—and the Gulf of Mexico with its deep water port access, the Magnolia State is central to both the East and West coasts and is crisscrossed by six major interstate highways. Mississippi is located within a day's drive of much of the U.S. business population and offers companies easy access to key markets throughout the nation and around the world.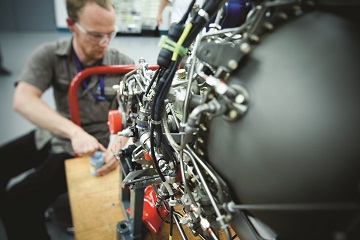 A fully integrated transportation network allows businesses to take advantage of Mississippi's prime location and contributes to the state's speed-to-market potential. In addition to its major highways, Mississippi boasts 2,500 miles of railroad track, 80 airports and 15 ports, two of which are deep water operations on the Mississippi Gulf Coast, providing businesses with fast access to raw materials and supplies.
But Mississippi's greatest asset is its people. When Toyota officials announced they had selected Blue Springs, Mississippi, as the site of the company's 10th U.S. production plant in early 2007, they cited Mississippi's dedicated and capable workforce, with its considerable manufacturing experience, as the number-one reason for selecting the north Mississippi location.
Today, approximately 2,000 Mississippi workers are hard at work at Toyota Motor Manufacturing Mississippi (TMMMS) assembling the Toyota Corolla, the world's best-selling vehicle by volume of sales. When production reaches full capacity, TMMMS is expected to produce 150,000 units annually.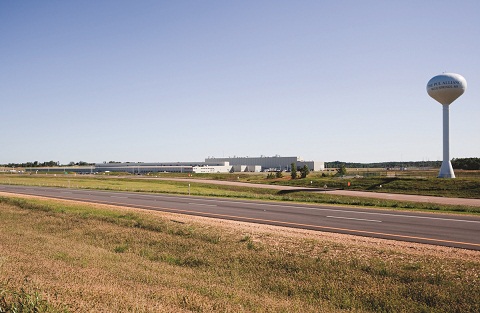 Eight Tier 1 suppliers have located operations in Mississippi to supply and support Toyota's Blue Springs facility, and all are working to ramp up their operations in tandem with TMMMS. Recent location announcements came from Systems Automotive Interiors (SAI), which provides car seats to TMMMS and is co-located with Toyota Boshoku, SAI's joint-venture partner that supplies seat components for the Corolla, and KC Integrated Services, which is locating a logistics service center in Sherman, Mississippi, to serve TMMMS and its suppliers.
Nissan, which began producing vehicles at its massive Canton, Mississippi, plant in 2003, announced in spring 2011 it would begin producing its Nissan Xterra SUV and Frontier pickup models at the central Mississippi facility. The vehicle sourcing changes are part of Nissan's plan to increase production of vehicles intended for North American markets at its manufacturing facilities in the region. The move of the Xterra and Frontier brands is creating approximately 300 new jobs in the state.
Other automotive operations continue to thrive in other parts of Mississippi, as well. PACCAR began assembling diesel truck engines in Columbus, Mississippi, in mid-2010, and Faurecia makes seat frames for various BMW, Chrysler and General Motors vehicle models from its Cleveland plant in the Mississippi Delta. BorgWarner, a global power-train supplier, has announced two expansions at its Water Valley, Mississippi, facility in the past two years and is now producing a new generation of transmission control solenoids at the facility.
With a long tradition of excellence in the aerospace and defense industries, Mississippi continues to see exciting growth in this sector, as well. Last July, GE Aviation announced the company was locating a second manufacturing plant in Mississippi that will produce composite components for aircraft engines and systems. GE Aviation's Batesville, Mississippi, plant produces and assembles composite components for the company's GEnx engine in what company officials have described as GE's most sophisticated manufacturing operations. GE's new Mississippi facility, to be located in Ellisville, represents a $56 million corporate investment and will employ 250 workers.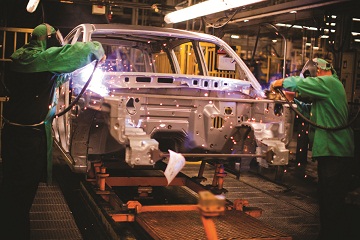 L-3 Vertex, Raytheon and Eaton Aerospace all operate facilities in central Mississippi, and in Columbus, Mississipppi, American Eurocopter manufactures helicopters for the U.S. Army and other government and commercial customers. Both Stark Aerospace, a subsidiary of Israel Aerospace Industries, and Aurora Flight Sciences produce unmanned aerial vehicles (UAVs), while Northrup Grumman produces UAVs at its Moss Point facility on the Mississippi Gulf Coast.
Also on the Mississippi Gulf Coast is Rolls-Royce North America's jet engine test stand. The company's facility at NASA's John C. Stennis Space Center in Hancock County was its first outdoor test stand to be located outside the United Kingdom and is one of only three of its kind in the world. Rolls-Royce announced plans in early 2012 to add a second test stand at the facility, a $50 million investment that is creating 35 new jobs.
Mississippi also is home to a number of other defense-related businesses that provide products and services for the nation's armed forces. On the Mississippi Gulf Coast, MAC LLC produces lightweight .50 caliber ammunition manufactured with a high-tech polymer casing. In north Mississippi, Navistar delivers armored military vehicles from its West Point plant, while Olin-Winchester produces ammunition for the military, as well as sporting ammo and other products. Last year, the company announced it was relocating its Centerfire operations to Oxford, Mississippi, a $100 million investment that is bringing approximately 1,000 new jobs to the area.
The state of Mississippi offers strong university research centers that can help companies with their research and development needs. Research centers include the Mississippi Polymer Institute at the University of Southern Mississippi, the Center for Advanced Vehicular Systems and the Raspet Flight Research Laboratory at Mississippi State University. And at the University of Mississippi, undergraduate students are receiving cross-disciplinary training in both business and engineering to help prepare them for the manufacturing jobs of the future.
The State of Mississippi maintains an experienced team of business development specialists committed to being responsive to corporate needs and understanding and meeting the requirements of companies that are considering locating or expanding in the state.
About the Author