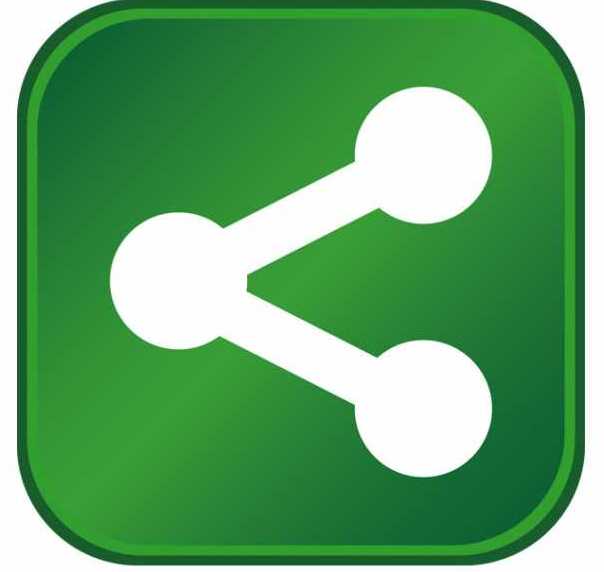 When it comes to agreement and cooperation on many fronts across the U.S. seeming to be impossible, one state is defying all odds in the name of economic development.
"The first vote this legislative session was on a $274 million incentive for TopShip and Continental Tire," said Mississippi Governor Phil Bryant. "Out of 172 legislators, we only lost six votes. You can't get those types of numbers on about anything."
How do the people in the Magnolia State do it? Quite simply, they actually agree. They believe that building business is better for both businesses and citizens.
"We're a get-along-together state for progress," said Governor Bryant. "Our theme has been Mississippi works, and it works for all companies, international as well as homegrown Mississippi companies."
One successful homegrown company is Multicraft International, a company that has eight Mississippi divisions that serve an ever-growing global market.
But why keep all its divisions in one state? CEO Andrew Mallinson attributes that to several of the state's key advantages.
"It was because of good local management expertise and the availability of graduated engineers," said Mallinson. "We work with the Mississippi Development Authority (MDA) and Mississippi State University's engineering group to support our business. We have operations in China, Italy and Brazil, but our core business is in Mississippi because of the ability to develop a trained workforce on the manufacturing floor."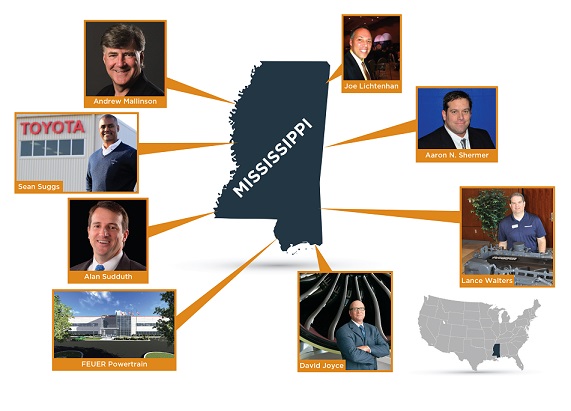 A Business-Friendly Home
After years of cultivating its burgeoning economy, the state is reaping results that are being returned to its businesses. With the low demand on the state's unemployment fund, thanks to job growth, leaders are planning to eliminate the premium tax for unemployment. The state's inventory tax is also being phased out over the next decade and in 2016, the state is starting the process to delete the franchise tax, enabling companies to keep more of their profits.
Mississippi's leaders are working together on behalf of the state's businesses, and business leaders are taking notice.
"There's a strong workforce here, and the quality of life in Mississippi is very good, as well as the infrastructure," said Sean Suggs, vice president of manufacturing, Toyota Motor Manufacturing, Mississippi. "But also, the community offers a very attractive business climate and the state is very open to new business. Mississippi has a very special can-do attitude and we cannot speak enough about the positivity the community and business leaders have made for us."
Toyota started producing vehicles in Mississippi in late 2011, and the facility is approaching the 700,000 Corolla mark, a point of pride for this automotive giant. "We believe the future is bright for Mississippi and for our team because we all have a strong sense of community."
Chevron shares sentiments similar to those of Toyota. It opened in Mississippi in 1963 and has remained ever since.
"The accessibility of decision makers, in particular government decision makers and their solutions-oriented approach to helping a business get started or expand, is impressive," said Alan Sudduth, Chevron public and government affairs manager for Mississippi. "As a company in Mississippi, we feel valued by state and local leaders and by our community. That, along with the infrastructure and the resources that are available, make it a great place to begin a business or expand an existing one."
Financial incentives often make the difference that positions a business for success, and creating incentives are one of Mississippi's many strengths.
"We were looking for a site where we could take advantage of some excellent financial incentives, and Mississippi provided those," said Larry Eberhart, executive vice president, commercial, FEUER Powertrain North America, Inc. "We looked at several sites, but Mississippi was high on the list from the get-go with its excellent financial package."
"I tell everyone, economic development is a team sport," said Governor Bryant. "Mississippi does a better job of working with city councilmen, aldermen, mayors, county supervisors and all the way to the Governor's office. When a prospect like Continental Tire becomes an opportunity, we all come together."
Industry Diversity
While the state's Gulf Coast is well-known for its shipbuilding industry, the reality is it boasts a diverse range of industries, one of which the strong reputation it is developing for aerospace excellence. Industry-leading research and manufacturing facilities in Mississippi are testing the engines that could put the first humans on Mars.
In 2008, GE Aviation opened a $100M, 300,000 square-foot facility in Batesville, Mississippi, to produce advanced composite engine components, working with the MDA and Mississippi State University College of Engineering and its Raspet Flight Research laboratory.
"This is a textbook example of how state government — linked with its universities — can team with private industry to create sophisticated manufacturing technologies and products with global impact," said David Joyce, president and CEO, GE Aviation. "Mississippi government and education leaders were key in making this GE facility a reality." 
In 2011, GE Aviation opened a second manufacturing plant in Mississippi, this time in Ellisville.
Education
A well-prepared workforce begins with a strong education system, and Mississippi is connecting all the dots, from early childhood all the way through higher ed.
"We're going about dramatic changes in our education system," said Governor Bryant. "In 2015, our fourth graders made advances in reading and math faster than kids in any other state."
After high school, graduates have the choice of Mississippi's community college system, which ranks No. 1 in the nation[1], and a distinguished network of public and private colleges and universities, including eight public universities and four research universities.
"When we looked at sites, we looked at having a good university close by," said Lance Walters, plant manager, PACCAR. "We created an internship with the engineering school at Mississippi State, and we typically have between six and eight interns throughout the year in different departments."
Knowing that machining might not be a readily available skill, PACCAR also set up programs with the local community college. "It's a several-month program the community college helps teach, and the students spend part of their day at the college and part here. We're planning to roll it out to maintenance next."
Workforce
The state's healthy unemployment fund has also allowed it to make another major advance this year on behalf of its businesses and citizens. The State Workforce Bill taps into the unused unemployment funds to establish a new workforce training fund, which will allow the state to create proactive training to meet the needs of Mississippi's businesses.
"The main reason we chose Mississippi was the natural resources that exist here," said Aaron N. Shermer, vice president, Great River Industries. "Some people would say that's the river, gas, whatever, but I call it people. I think Mississippi has some of the hardest-working people in the country."
Quality of Life
Quality of life is crucial to keeping excellent employees and therefore high on many companies' must-haves. As the No. 1 state in the nation for cost of living[2], Mississippi makes it easier for employees to live well for less money.
Hybrid Plastics, Inc. relocated to Mississippi from California in 2004 after a long search that considered only the country's top centers of excellence for polymer research and manufacturing.
"The awsome thing about being here is obviously the trained talent pool," said Joe Lichtenhan, president, Hybrid Plastics. "We find that USM [University of Southern Mississippi]  grads are very applied. They're not simply theory-oriented. They worry about and learn how to solve real problems."
Yet another favorite aspect of Hybrid's Mississippi location decision has been, quite simply, the lifestyle.
"I do miss the ocean, but we're only about an hour from the ocean here, and the quality of life just can't be beaten," said Lichtenhan. "It's a lot easier to be content when you're surrounded by a lot of nature and humble, down-to-earth people. It has an impact on the family. I'm a dad, too, and it was a really good move for us."
---
[2] CNBC, Top States for Doing Business, 2015
About the Author