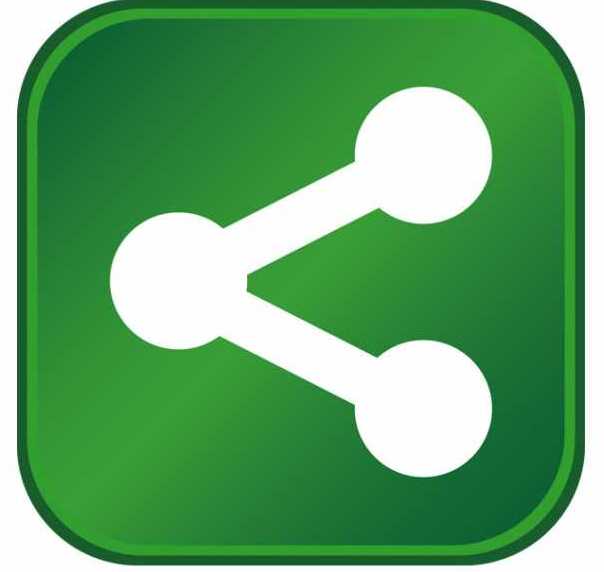 Mississippi's Automotive & Aerospace Industries
Mississippi is prepared to meet the needs of business and committed to assisting local, national and global companies wishing to expand or relocate to the state. Mississippi has a proven track record in the development of programs and services designed to help companies succeed. Through one of the mostcompetitive economic development programs in the world, the Advantage Mississippi Initiative, Mississippi has the right tools available to ensure business success. Our available, productive workforceis trained to get your product to market in record time. And, with our knowledge base in a variety of industries including automotive, aerospace/aviation, communication technology and polymer science,Mississippi has the talent and the resources, to support your current and future operations in a variety of industries.
Mississippi's Automotive Industry
Nissan North America: A Key Component of the Automotive Industry
Mississippi's commitment to the automotive industry is embodied in the state's historic partnership with Nissan North America. The company's decision to locate a major manufacturing plant in Canton, Mississippi, is evidence that Mississippi is serious about the development of long term business partnerships and committed to helping businesses in the automotive sector succeed. Our pro legislative and business environment climate sends a strong message to the world that Mississippi can and will compete for quality jobs.
The automotive industry in Mississippi is expanding exponentially since the 2000 announcement by Nissan to build a $1.4 billion automotive plant in Canton, Mississippi. A variety of automotiveparts manufacturing companies as well as automotive suppliers and distribution centers have long called Mississippi home. With Nissan's investment and confidence in Mississippi, we're certain that others will soon discover the abundant resources and opportunity that Mississippi offers the automotive sector. With more than 90 automotive manufacturing and distribution operations and over 22,000 trained employees, Mississippi has the available, productive and skilled workforce to help businesses succeed.
The unprecedented announcement to expand the Nissan facility before its completion is further evidence of Mississippi's strong business climate and ability to compete in the global marketplace. Ensuring Mississippi remains at the top of the list for automotive site selection, Mississippi State University is developing the Center of Advanced Vehicular Systems (CAVS) to research and develop manufacturing and design means and methods for producing vehicles of superior quality with advanced features and functions at superior costs.
Benefits of locating an automotive operation in Mississippi
Mississippi can offer:

customized training in the automotive field

trained and skilled existing workforce

infrastructure to support current and future automotive related industries

central location for accessible distribution

strong knowledge base of the automotive industry

Mississippi universities equipped with the latest research, technology and human resources

Pro business and legislative environment

 
Aerospace Industry
Mississippi is home to some of the world finest companies in the aerospace and aviation industries with recognizable names such as Stennis Space Center-NASA, Lockheed, Hughes, Alliant, Raytheon and Northrop Grumman. NASA's John C. Stennis Space Center is home to more than 30 other agencies engaged in space, environmental programs and the national defense, including the U.S. Navy's world class oceanography and meteorological research and development community. Stennis, designated as NASA's lead center for commercial remote sensing, was most recently named as lead center for remote sensing applications research and development. Stennis is also home to the state's Aerospace Technology Park, which houses Lockheed Martin Propulsion, Thermal and Metrology Center, the Department of Defense Space-Based Laser Performance Test Facility and Boeing.
Raytheon Aerospace LLC, located in the metropolitan Jackson area is a premiere aviation and aerospace technical services company, which manages and services more than 1,800 aircraft and other equipment for government and commercial customers. Raytheon's manufacturing facility in Forest, Mississippi, is home to the Electronic Systems segment, but also produces products across segments.
Delta State University's Commercial Aviation program is a recognized leader in the field of aerospace education. The program offers course work required for airway science, flight operations and aviation management.
Aerospace engineering faculty at Mississippi State University's Engineering Research Center (ERC) has provided research and development support for a range of aerospace industries thatinclude engine, airframe, and rocket manufacturers. With some of the most powerful computers in the nation, the ERC provides high-level capabilities in computer modeling and simulation. In addition,aerospace engineering faculty have worked with a number of other industries improving systems related to aerodynamic design, including industrial aerodynamics and automotive aerodynamics, among others.
The Remote Sensing Technologies Center at Mississippi State University is a cross-disciplinary center that is applying remotely sensed data to agriculture, forestry and transportation enterprises in the state. A goal of the center is to provide research that can support the development of new industries using new technologies and to extend remote sensing applications to existing industry.
Scientists in the National Center for Physical Acoustics at the University of Mississippi are developing ways to prevent self-induced acoustic vibrations from damaging sensitive electronics in high-speed interceptor missiles and ensuring missiles are on target. The development of methodologies to utilize ultrasonic beams to improve the fuel mixing in scramjet engines in supersonicmissiles is also underway. In addition to the military applications introduced, these new applications can also be applied to designing faster and safer passenger aircraft and spacecraft.
Quality of Life in Mississippi
Mississippi offers it residents a great environment to work, play and live. Mississippi can be judged on the following to determine the state's Quality of Life:
Cost of Living
In Mississippi, your dollars go further due to a cost of living that ranges about 10 percent below the national average. The most recent cost of living composite statistics - which reflect the price of grocery items, housing, utilities, transportation, health care and miscellaneous goods and services - show the Jackson, Mississippi, state's capitol, MSA at 92.4, according to the ACCRA Cost of Living Index for Second Quarter 2001. The national average is 100.
Education
Mississippi's commitment to education is historic, constantly upgrading the skills of teachers, familiarizing them with the latestnational teaching techniques and trends, and maintaining competitive salary levels to keep some of the nation's finest educators in Mississippi.
The state set impressive national examplesby introducing the first state-supported school for the handicapped, the first state college for women, the first coeducational college to grant degrees to women, and the oldest land-grant college forblack Americans.
Teacher pay is rising. Our students' test scores are up, and 62 percent of our high school graduates are going to college. Better teachers, better scores - we know that investing in education works.
Mississippi is the first state in the nation to place an Internet-accessible computer in every kindergarten through 12th grade public school classroom. More than32,000 classrooms across Mississippi are now wired and connected to the world wide web. Our students - regardless of their location or economic status - have access to the greatest information resource in the history of the world.
Healthcare
Mississippi has more than 3,000 doctors, 1,000 dentists, and 100 hospitals located throughout the state. One of only five regional Veterans Administration medical headquarters in the country is located in Mississippi. The world's most comprehensive computer model of the human cardiovascular system can also be found in Mississippi. The first combination lung and heart transplant in man in the world was performed in Mississippi in the early 1960s.
Jackson, Mississippi, has established a reputation for high-quality, low-cost health care combining up-to-the-minute advances in medical technology with the personalized compassion of an old-fashioned country doctor.
The city's potential as a regional medical referral center derives from the fact that 115 million people, nearly half the nation's population, live within one day's drive. Accessibility to the city is enhanced by its location atthe crossroads of major interstate thoroughfares. The international airport, linked with the nation's major air hubs, brings the world to its door.
Retirement
Mississippi has 20 Certified Retirement Cities, selected through an intensive, screening process conducted by Hometown Mississippi Retirement, the state's official retiree attraction program. Each city is evaluated on the following criteria: affordable cost of living, low taxes, low crime rate, qualitymedical care, recreation, education, and cultural opportunities. Our 20 cities represent various regions of the state-the Hills, Pines, Capital/River, and Coastal- each with a distinct personality. For more information on the 20 Certified Retirement Cities, please visit our official tourism/retirement site at http://www.mississippi.org/retire/index.html .
According to a tax assessment study by Kiplinger's Personal Finance, Mississippi ranks sixth in a list of the top ten most affordable states for retirees when income, sales and property taxes are considered; and, of the Sunbelt states, Mississippi ranks first. For more information, please read the article, "Mississippi: A Tax Haven for Retirees at http://www.seniorworld.com/realestate/retirement/MS_haven.html .
About the Author