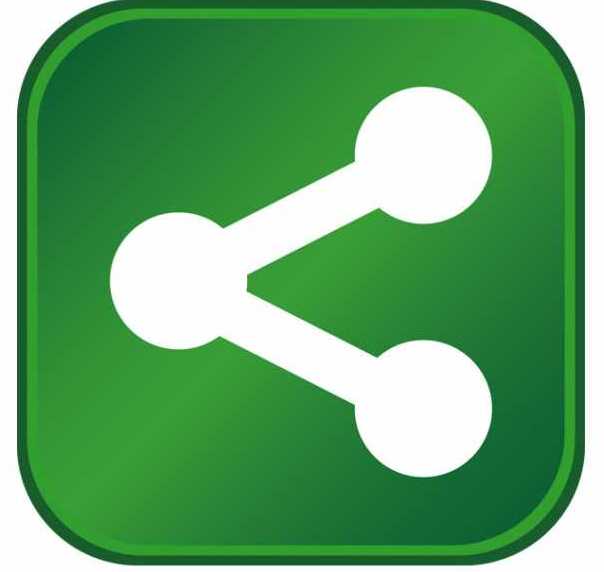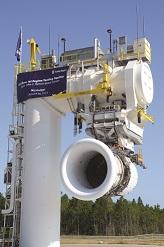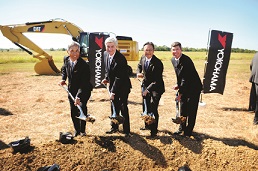 Mississippi is the clear-cut choice for many global companies seeking a competitive advantage in today's complex economy. The state's strategic approach has created a strong and welcoming business environment throughout Mississippi. That is why in 2013, the state saw more than twice the jobs and corporate investment compared to 2012.
New and existing companies in Mississippi benefit from the state's cooperative spirit, a highly skilled workforce, streamlined one-stop permitting, competitive energy and operating costs and a robust transportation infrastructure.
Mississippi works collaboratively to meet the diverse and dynamic needs of today's industries. The state's 15 community colleges and university research facilities, such as the Center for Advanced Vehicular Systems and the Raspet Flight Lab at Mississippi State University, the Center for Manufacturing Excellence at the University of Mississippi and the Mississippi Polymer Institute at the University of Southern Mississippi provide abundant workforce training and research and development opportunities. From aerospace and automotive to energy and healthcare, Mississippi is committed to the growth and development of a world-class workforce.
The state's collaborative efforts have resulted in a favorable business climate focused on sustainable growth. Construction costs, energy costs and business tax rates in Mississippi fall far below the national average and companies in the state enjoy a well-organized and simplified permitting process. Additionally, Mississippi offers incentives programs that can be tailored to meet the unique needs of each project.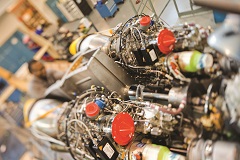 Mississippi's low operating costs and skilled workforce are only part of the successful equation that comes with a Mississippi site. The state's prime location in the southeast U.S., combined with a highly ranked transportation network, provides companies with quick, convenient access to major U.S. and international markets.
Recognizing Mississippi's distinct advantages, global and domestic automotive companies have helped Mississippi become a leader in the Southern Automotive Corridor in a little more than a decade.
In April 2013, officials from Japan-based Yokohama Tire Corporation (YTC) announced their decision to locate a commercial truck tire manufacturing facility in West Point, Mississippi.  Five months later, YTC broke ground on the company's first U.S.-built production facility. YTC's initial investment of $300 million will create 500 jobs in the project's first phase. Future potential expansions are expected to increase the investment to more than $1 billion and total employment at the facility to 2,000.
"As we move forward with construction of our new tire-making facility, I'd like to personally thank Governor Bryant, his staff and all the people in Mississippi for their support on this incredible endeavor. There's no question we made the right choice coming to Mississippi with this project," said Yokohama Tire Manufacturing Mississippi President Tadaharu Yamamoto.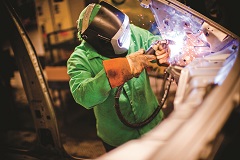 YTC joins several other companies shaping Mississippi's strong automotive industry. Nissan North America put Mississippi on the global stage more than a decade ago when it announced the location of an automotive assembly plant in Canton, Mississippi. Since then, Nissan has manufactured more than 2.6 million vehicles and invested significantly in its Canton operations, where it employs more than 5,600 team members. In July 2013, the company announced plans to invest $50 million to construct Nissan's first U.S. supplier park near the Canton plant.
Another major automotive manufacturer, Toyota Motor Manufacturing Mississippi (TTMS), opened its new $800 million automotive manufacturing plant in Blue Springs, Mississippi, in 2011. The company cited the state's skilled workforce as a top reason for selecting the north Mississippi location, where today approximately 2,000 employees manufacture the world's best-selling vehicle of all time, the Toyota Corolla.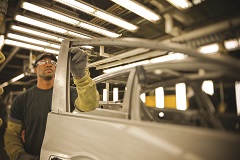 Multiple Tier 1 and Tier 2 suppliers located operations in the state in support of TMMMS. One such supplier, Toyota Boshoku, manufacturer of seating components and door panels for the Corolla, announced in November 2013 a $21 million expansion at its Mantachie plant. The company will increase component production and begin supplying to a regional, original equipment manufacturer. The expansion created 180 new jobs for the area's workers.
Additional suppliers located in the state include BorgWarner, Delphi, PACCAR, Faurecia Automotive Seating, KC Integrated Services, PK USA, Systems Automotive Interiors, Toyota Auto Body, Toyoda Gosei, Toyota Tsusho and Vuteq USA, just to name a few.
German companies, Feuer Powertrain GmbH and GRAMMER, Inc., recently announced plans to locate manufacturing operations in north Mississippi. Feuer manufactures crankshafts for the automotive and transportation industries, and GRAMMER Inc., a subsidiary of GRAMMER AG, is a leading supplier of automotive interiors and seating systems for commercial vehicles.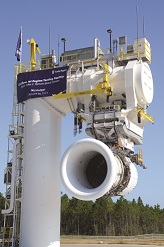 The automotive industry isn't the only thriving economic driver in Mississippi. The aerospace industry has enjoyed a strong presence in the state since the 1930s, and it continues today. Since the 1960s, NASA has operated the John C. Stennis Space Center in Hancock County, the largest rocket engine testing complex in the country. Today, Stennis Space Center is home to some of the world's leading innovators in the aerospace industry, including Rolls-Royce North America.
In October 2013, Rolls-Royce North America opened its second jet engine test stand at the Stennis location. The $50 million stand tests some of the company's most advanced civil aircraft engines, such as the Trent 1000, which powers the Boeing 787 Dreamliner and the Trent XWB, which powers the Airbus XWB.
"Our decision to first build, and now expand, the Rolls-Royce Outdoor Jet Engine Test Stand here at Stennis embraces the spirit of partnership with the state of Mississippi. This relationship continues to grow, which is a direct result of a very positive public-private partnership," said James M. Guyette, chairman, president and CEO of Rolls-Royce North America. "Rolls-Royce is investing in America because of our collective innovation, competitiveness and cooperative spirit, and we find the state of Mississippi is the perfect location to expand our operations."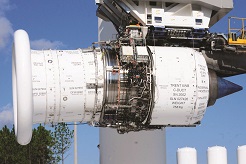 GE Aviation, a global leader in jet engine and aircraft systems production, opened its second composites manufacturing facility in Mississippi in 2013, after five years of successful operations at its Batesville, Mississippi, location. The $56 million Ellisville facility produces advanced composite components for aircraft engines and systems.
Aurora Flight Sciences also expanded in Columbus, Mississippi, in 2013, opening a new $17 million commercial composites manufacturing facility. Aurora Flight Sciences designs and builds aerospace vehicles for commercial applications.
In 2010, recognizing that Mississippi's aerospace industry was primed for significant growth, the state enacted the Mississippi Aerospace Initiative Incentives program. The program provides tax incentives to eligible companies that manufacture or assemble components or provide research development or training services for the aerospace industry and are looking to locate or expand in the state.
Mississippi's strength in automotive and aerospace manufacturing shows that "Made in the USA: Perfected in Mississippi" is more than just a slogan. It is the driving force behind how Mississippi does business. 
About the Author