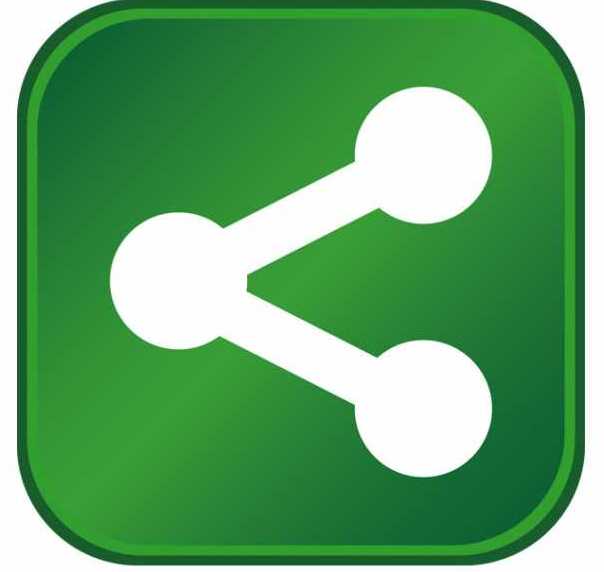 The aerospace and aviation industries have been thriving in Mississippi for years, and the sectors continue to grow in the state. Last year alone, the state experienced a number of exciting initiatives and celebrated a number of successes, with announcements of innovative university/company research partnerships, a regional interstate industry alliance and a number of large expansion projects all taking place in 2009.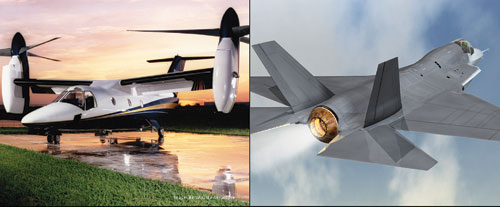 Aerospace and Defense Manufacturing
In February 2009, Alliant Techsystems (ATK), a leading aerospace and defense company with more than 17,000 employees in the United States alone, announced its plans to expand its Iuka, Mississippi, facility to manufacture composite structural and engine components for commercial aircraft. Composite materials are increasingly important in the production of next-generation commercial aircraft because their strength and light weight deliver fuel efficiencies and operability unavailable using traditional metal manufacturing processes.
ATK is only one of a number of companies manufacturing advanced composite components in Mississippi for aerospace and defense applications. In June of last year, General Electric (GE) Aviation announced a unique research partnership with the University of Southern Mississippi (Southern Miss) to further develop technologies and advanced materials related to the company's composites operation in Batesville, Mississippi. The Batesville plant produces and assembles composite components for the company's GEnx engine, the world's only jet engine with composite fan blades and fan platforms and a composite fan case. Through this collaborative effort, researchers with the company and Southern Miss's School of Polymers and High Performance Materials are working together to further refine the advanced materials and processes used in these operations.
At the partnership announcement, GE Aviation President and CEO David Joyce said, "GE's relationship with Mississippi leaders and the state's university system has been outstanding. Simply put, we are teaming on unique technologies that ultimately impact future air travel." The manufacturing processes and materials GE Aviation and Southern Miss researchers are refining will likely have significant implications for the industry as a whole, given the increasing importance of composite materials to the aviation sector.
University partnerships are not new to GE Aviation's experience in Mississippi. In 2006, GE Aviation partnered with Mississippi State University's (MSU's) College of Engineering and Raspet Flight Research Laboratory to create an incubator program to demonstrate the capabilities necessary for producing composite components for jet engines. A year later, the company announced it would locate a new manufacturing facility in Batesville to produce these components, citing its successful partnership with MSU researchers as a key factor in its decision to locate the new plant in Mississippi.
After opening the new facility in 2008 and announcing its research partnership with Southern Miss in June of last year, GE Aviation announced a major expansion of its Batesville operations in December. The expansion will add 350 jobs at the facility and represents a corporate investment of approximately $85 million.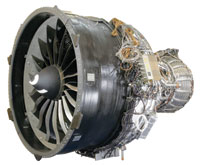 "Our Batesville operation is involved in some of the most advanced manufacturing processes in the aviation industry," said Jeanne Edwards, GE's Batesville plant leader, in announcing the expansion. "GE is very fortunate to have a strong order book for its new GEnx engine. Many of the technology advantages inherent in the GEnx engine are linked directly to the components produced in Batesville."
Relevant public-private research initiatives like the GE Aviation-Southern Miss and GE Aviation-MSU partnerships can be key advantages for companies seeking ways to boost competitiveness and increase market share in industry sectors like aerospace and aviation. The Mississippi Development Authority, the state's lead economic development agency, works closely with companies to connect them with the research and development talent at Mississippi's research universities and works to encourage and support these types of public-private partnerships.
University Partnerships – Attracting New Business
Not only have university partnerships been beneficial to existing Mississippi companies, they also have played a key role in attracting new companies to the state and helping them establish their Mississippi operations.
Stark Aerospace, a subsidiary of Israel Aerospace Industries Ltd. (IAI), was founded in 2006 at MSU's Raspet Flight Research Laboratory. Stark Aerospace produces unmanned aerial vehicles (UAVs). The company added a second division in Columbus, Mississippi, in 2007. In November 2009, Stark Aerospace celebrated the grand opening of its new $30 million facility in Columbus, the result of a significant expansion that will add 100 new employees and allow the company to house its headquarters and all of its manufacturing and assembly operations under one roof.
Regional Partnerships
In addition to encouraging strong university and company partnerships, the State of Mississippi is working with regional partners in the southeastern United States to market the region for what it is: a world-class aerospace, space and aviation corridor.
In November 2009, Mississippi Governor Haley Barbour, Alabama Governor Bob Riley and Louisiana Governor Bobby Jindal announced the launch of The Aerospace Alliance, a 501(c)(6) public/private organization created out of a four-state partnership between Mississippi, Alabama, Louisiana and Northwest Florida. The Aerospace Alliance works to attract more jobs and suppliers in the aerospace, aviation, space and defense industries to the region by promoting the four states' common assets and the region's longstanding tradition of excellence in the aerospace industry.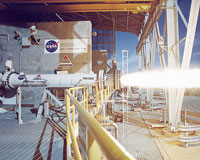 Members of the alliance consist of business leaders, economic development professionals and government officials. The member states are currently home to numerous industry leaders in the aerospace and aviation sectors. Mississippi alone is home to American Eurocopter (which produces helicopters in Columbus), General Atomics (which assembles and tests aircraft carrier launcher systems in Batesville), and Northrop Grumman (which produces UAVs on the Mississippi Gulf Coast), to name just a few.
Mississippi's Committed Team of Business Development Specialists
Mississippi's workforce has a proven record as talented and dependable with a sound work ethic, and Mississippi is a right-to-work state. In addition to strong research and development programs, Mississippi's universities and colleges also offer high quality educational and training opportunities. The state offers businesses customized workforce training programs through its network of community colleges, and state officials work closely with businesses to tailor these programs to their specific needs.
The State of Mississippi has a committed team of business development specialists to assess and match the needs of companies locating in the state with resources in Mississippi's diverse communities. For more information about the benefits and strategic advantages Mississippi provides for companies in the aerospace/aviation sector, please visit www.mississippi.org.
About the Author