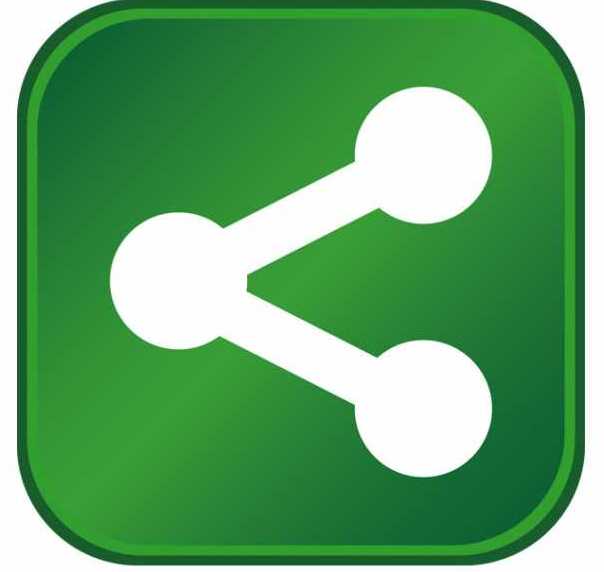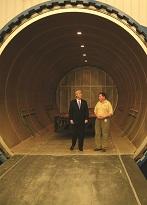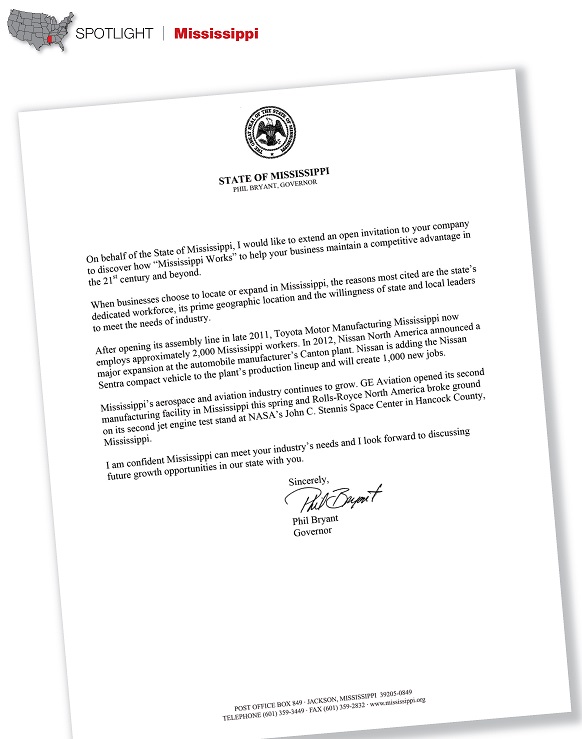 Mississippi has a very clear vision of the future and a strategic plan to meet goals and challenges alike. In Mississippi, it is a continuous improvement and grassroots process to develop strategies for continued economic growth and to compete on a global scale. Business, economic development and government leaders are committed to working together in partnership to turn the state's vision into reality.
Whether a company needs to move products, services or data, Mississippi is ready to deliver. The state also offers an environment conducive to the entrepreneurial spirit. Mississippi understands that the global business community has important considerations beyond yesterday's bottom line, considerations related to quality of life, integration of world markets and the attitudes of both government and the general public toward businesses.
The automotive industry has taken full advantage of Mississippi's strong and supportive business climate.
In 2000, Nissan North America chose to locate a major manufacturing plant in Canton, Mississippi. Prior to the opening of the company's facility in 2003, there were no automotive assembly facilities in Mississippi.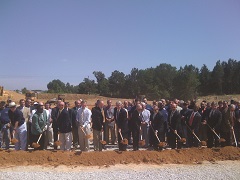 Less than four years later, over one million cars had been built at the Canton site, and in 2011, the plant reached its two-millionth vehicle milestone. Last summer, Governor Phil Bryant and Nissan officials announced the move of production for the Nissan Murano cross-over model to the central Mississippi facility. The announcement was made during a celebration marking the company's 10-year anniversary of manufacturing in Mississippi. Production of the new Murano will begin in 2014 and help create 1,000 new jobs.
Nissan currently employs more than 5,000 Mississippians. The Canton facility has grown from building one vehicle model to eight, including the award-winning Altima, the Armada full-size SUV, the Xterra midsize SUV, the Titan and Frontier pickup trucks and NV commercial and passenger vans.
"As we look back on 10 years of manufacturing in Canton, it's become clear throughout the Nissan network that 'Made in Mississippi' is a stamp of quality and great people," said Bill Krueger, vice chairman of Nissan Americas.
In early 2007, Toyota Motor Corporation announced it would build its tenth U.S. production facility near Tupelo, Mississippi. Today, Toyota Motor Manufacturing Mississippi (TMMMS) employs approximately 2,000 workers and manufactures the Toyota Corolla, the world's best-selling vehicle by volume of sales.
Toyota officials have cited the quality of Mississippi's workforce as the top reason the company selected the state for its newest assembly plant.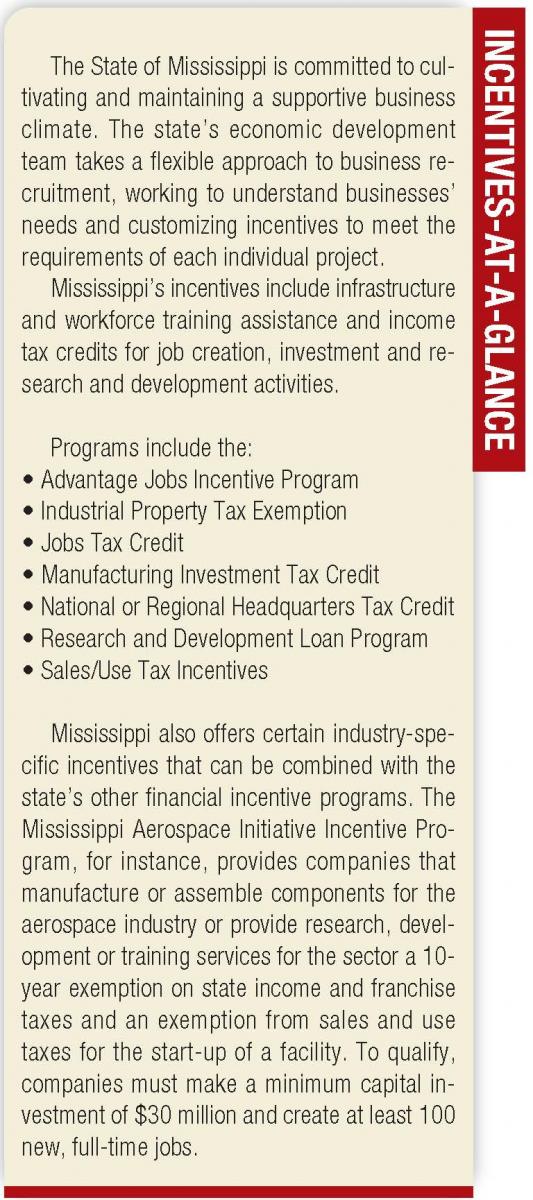 Eight Tier 1 suppliers have located operations in Mississippi to supply and support the plant, including Systems Automotive Interiors (SAI), which provides car seats to TMMMS and is co-located with Toyota Boshoku, SAI's joint-venture partner that supplies seat components for the Corolla, and KC Integrated Services, a logistics service center in nearby Sherman, Mississippi.
Other automotive operations continue to thrive in Mississippi, as well. PACCAR, located in Lowndes County, assembles diesel truck engines. Faurecia makes seat frames for various BMW, Chrysler and General Motors vehicle models from its Cleveland plant in the Mississippi Delta and BorgWarner, a global power-train supplier, has announced two expansions at its Water Valley, Mississippi, facility in the past two years.
Mississippi is known for having a workforce that embodies the American work ethic: hardworking, skilled and productive. It provides businesses with customized workforce training programs through the state's nationally recognized community college system, and state officials tailor these programs toward the specific needs of the automotive industry and other companies that call Mississippi home.
The Center for Advanced Vehicular Systems (CAVS) at Mississippi State University was established in 2001 to further the state's interaction with the automotive industry, and focuses its efforts on developing superior engineering, manufacturing and design technologies relevant to Mississippi and regional industries.
In 2010, the Center for Manufacturing Excellence (CME) opened at the University of Mississippi's Oxford campus. In collaboration with Toyota, the CME program is designed to provide a cross-disciplinary education in high-tech manufacturing. Four degree programs offer students curricula that cross the boundaries between engineering, accounting and business, and share an emphasis on manufacturing.
Leading aerospace and defense companies have long had a presence in Mississippi. Pioneer Aerospace has produced parachutes and auxiliary systems since the 1930s, and Huntington Ingalls Industries' Mississippi Gulf Coast shipyard has been in continuous operation in the state since 1938. NASA first opened the Hancock County-based John C. Stennis Space Center, the site of the U.S.'s largest rocket engine testing complex, in the 1960s.
In recent years, Mississippi has continued to attract global leaders in the aerospace industry. American Eurocopter's helicopter assembly and manufacturing plant in Columbus produces the UH-72A Lakota Light Utility helicopter for the U.S. Army, along with other helicopters for other government and commercial customers. Earlier this year, Aurora Flight Sciences' specialized composite unmanned aerial vehicle (UAV) production plant expanded and opened a new $17 million, 30,000-square-foot facility, creating 250 new jobs in the Golden Triangle region.
Last summer, Rolls-Royce North America announced the company was building its second jet engine test stand at the John C. Stennis Space Center. In 2007, Rolls-Royce opened its initial outdoor jet engine testing facility at Stennis, the company's first such facility to be located outside the United Kingdom. The Mississippi site is one of only three of its kind in the world and conducts specialist development engine tests on all current Rolls-Royce engine types.
GE Aviation's new $56 million Ellisville, Mississippi, plant will soon join the company's north Mississippi facility, which produces advanced composite aircraft engine and system components. The expansion into the state by GE Aviation underscores the faith placed in Mississippi workers to meet the aerospace industry's accelerated demand for a highly skilled and technology- proficient workforce.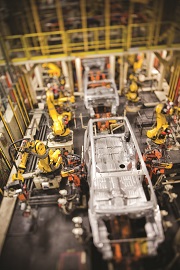 General Atomics, which manufactures, assembles and tests electromagnetic aircraft launch systems (EMALS), announced last year the company was expanding its Lee County plant for the seventh time in as many years.
In other manufacturing sector news, Roxul, a leading producer of stone wool insulation based in Finland, recently broke ground on a $130 million manufacturing facility in Byhalia, Mississippi. The plant will be the company's first U.S. manufacturing location.
Located within a day's drive of much of the U.S. business population, Mississippi's prime location offers strategic advantages. Nestled between Memphis, Tennessee, the U.S. distribution hub and home to FedEx, and the Gulf of Mexico with its deep water port access, the Magnolia State is central to both the East and West coasts and is crisscrossed by six major interstate highways.
Respected global brands such as Caterpillar, Kimberly-Clark and Teleflex have recently located distribution facilities in Mississippi, taking advantage of the state's easy access to key markets nationally and around the world.
About the Author