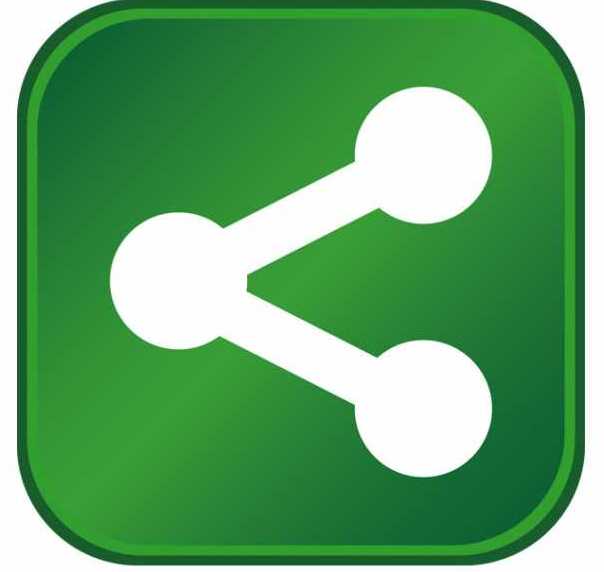 Author Malcom Gladwell in his bestselling book, "The Tipping Point: How Little Things Can Make a Big Difference," writes about the process by which ideas catch fire. He describes the tipping point as, "the name given to that one dramatic moment … when everything can change all at once."
When the economic development officials from Columbus, Mississippi walked into a crowded auditorium in Nashville, Tennessee, and sat among large group of mayors, city officials, power distributors, engineers, economic development agencies, site selection consultants and others from 25 communities along the 80,000 square miles of the Tennessee Valley to learn about megasite certification, they probably didn't know they were about to experience a "tipping point" in their economic development activities. But as Joe Max Higgins, CEO of the Columbus-Lowndes Development Link sat there, and watched officials from the applicant communities groan, shake their heads in dismay and walk out the door, knowing that they would not make the cut to become a certified megasite, he knew something had just changed.
In the end, only two of the 25 of the applicant communities met the criteria to achieve the Tennessee Valley Authority's (TVA) megasite certification and Lowndes County-Golden Triangle area in Columbus, Mississippi was one of them. A third has since been certified as well.
That was in April of 2004. The community received its official certification just four months later in August of 2004, pending the final results of a site visit, oral interviews and final review of all data. On October 14, Columbus-Lowndes received it's first major project inquiry, and now a bill has been entered into the Mississippi House of Representatives to locate a $650 million automotive project on what is known as the Lowndes County-Golden Triangle Megasite in Columbus, Mississippi. The deal is with SteelCorr, a firm that plans to build and operate a technologically advanced mini mill designed to produce a full range of flat rolled steel and exposed steel surface products used by the automotive industry. It will employ 450 people with average salaries of $70,000. The bill is expected to pass the Senate with full approval by April 2005. A mind-boggling one year later, Columbus-Lowndes Development Link is about to celebrate.
New Way of Doing Business
The megasite initiative, sponsored by the Tennessee Valley Authority was developed to create sites that are make-ready for automotive manufacturing plants. A certified site would have to satisfy all the criteria an automotive firm required to make a quick location decision. The TVA conducted a nationwide search, interviewed consultants with expertise in the automotive industry and settled on McCallum Sweeney Consulting of Greenville, South Carolina, as the certifying body for the megasite program. The megasite concept itself was very powerful because any community that receives the certification, "starts out on the short list," notes Higgins.
Higgins, a 20 year economic development veteran with an engineering background remarks that the idea of certification wasn't new, "When the idea was unveiled, it wasn't anything that any of us in the business didn't know needed to be done. We'd been doing it for years. What the TVA did was dangle a carrot, with four to five automotive companies in active search or soon to be in search, and legitimize the process with a 3rd party."
But the megasite certification didn't just legitimize the process, it expedited it and took marketing to a whole new level. "Everybody's got a bean field. For me to send a letter to the industrial site selection people say, 'here's a 1400 acre site and all the due diligence is done,' takes it to a whole different level. It's marketing tool, a competitive advantage, and a door opener," says Higgins, who goes on to describe the automotive deal about to close, "To show how powerful these megasites are – this company had already started finalizing another location in another state – but when megasite was available - they looked at us and discarded the other state."
Columbus-Lowndes' Tipping Point
The megasite certification seems to be the tipping point for Lowndes County-Golden Triangle area in Columbus, Mississippi – that one dramatic moment when everything changed all at once." With SteelCorr locating there, it is expected that other related firms will also locate in the area, with projections of up to 1,000 new jobs. Higgins says, "The synergy that's being created here is great – there are five new manufacturing plants being built build ground up and we're hearing about a 6th -- a plant expansion now. We've got $850 million in new builds for 2005. Jobs are coming too -- at $30,000, $50,000 per year. We're the 2nd highest earning county in a 60 mile radius in Mississippi and Alabama." The expansion touches the community as well, as there is a new digital sound movie theater under way, a new state of the art 30 lane bowling alley in the works, and restaurants to follow. "When you reach this point," says Higgins, "you know you've done your job."
For more information on the Columbus-Lowndes megasite and the TVA megasite certification visit: www.tvaed.com/megasites.htm
Mega Deals
Three sites in Mississippi and Kentucky have been certified by McCallum Sweeney Consulting of Greenville, S.C., as "megasites." The initiative, sponsored by the Tennessee Valley Authority was developed to create sites that are make-ready for automotive manufacturing plants.
Working in partnership, TVA's economic development staff, distributors of TVA power and economic development partners will market the sites to automotive manufacturers seeking to locate facilities in the Southeast.
"Having certified megasites ready for development gives the Tennessee Valley an advantage in the highly competitive site selection process for new automotive manufacturing facilities," said TVA Chairman Glenn McCullough Jr. "Economic development is part of TVA's core mission, and we are committed to delivering leadership for a Valley economy that provides career opportunities for the people we serve."
TVA launched the megasites certification program in March in response to a growing need for large industrial properties appropriate for automotive manufacturing facilities.
TVA has learned that several major manufacturers may locate additional automotive plants in the Southeast during the next decade.
Based on its expertise as a site selection consultant for the automotive industry, MSC was commissioned by TVA as an independent source to evaluate the submitted sites. MSC established certification criteria and a process to evaluate potential properties. All site applications were reviewed and site visits were conducted by the consultant in June and July.
"One of the fastest growing trends that we are seeing in the site location business is the demand for certified industrial sites because companies want sites that are ready-to-go and relatively risk free," said MSC Senior Principal Ed McCallum. "Companies, especially in the automotive industry, are under tremendous market pressures to make siting decisions and start-up facilities fairly quickly. With the megasites certification program, TVA has made it possible for sites with the necessary attributes in place and the due diligence completed to receive advanced certification."
The three sites (Lowndes County-Golden Triangle Megasite in Columbus, Mississippi; Interstate 24 Megasite in Hopkinsville, Kentucky, and; the PUL Alliance-Wellspring Project in Tupelo, Mississippi) meet all criteria required for certification, including size of at least 700 to 1,000 contiguous and developable acres, land availability, transportation access and labor capacity. The sites also possess unique features, such as ideal topography, a well-defined infrastructure development plan and direct access to major airports, rail and roadways.
"Receiving this certification signifies not only that the land is an ideal industrial site, but also that the community has what it takes to be a great home for industry," said TVA Director Skila Harris.
About the Author