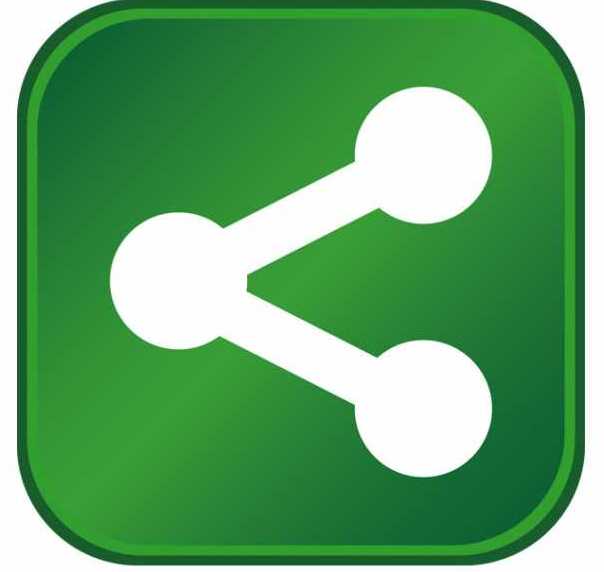 The Show-Me State has consistently proved to the world that it is the perfect place for business. Whether it is attracting new business or accommodating a new expansion, Missouri has a vibrant, strong business climate. One doesn't have to dig deep to discover all the natural incentives Missouri has to offer—a central location, skilled workforce, positive business climate conducive to entrepreneurs and small businesses, outstanding schools and affordable housing. The Missouri Department of Economic Development is the state's governing agency, and provides assistance to local and regional agencies in their economic development efforts.
In many ways, the business climate in Missouri is much better than that of many other states. New company formations in Missouri topped 2,000 in February, the highest level in several years. In 2002 Missouri ranked 24th among the states – up from 35th in 1999 –in the Washington-based Progressive Policy Institute "New Economy Index" report. This report compares states on measures of knowledge jobs, economy dynamism and competition, globalization and transformation to a digital economy.
In another economic measure, the Washington-based Small Business Survival Committee's "Small Business Survival Index," which ranks the environments for entrepreneurship across the nation, found that Missouri ranked 19th among the states. This index is based on comparisons of 20 "government related costs" imposed on small businesses such as the corporate income tax, property taxes, health care costs, workers' compensation costs, unemployment tax rates, right to work states, number of bureaucrats and the state minimum wage.
Missouri also boasts the fifth most diversified economy in the nation, according to a recent study conducted by the Department of Economic Development's research center using data obtained from the U.S. Department of Commerce's Bureau of Economic Analysis. Economic diversity is crucial to a state's economic success and strength, as it means we are not dependent on any type of industry for our economic health. These findings are measured in terms of gross state product.
Missouri's strengths lie in industries ranging from high-tech to plastics to metals.
Plastics Industry
The plastics industry in Missouri is on the upswing. Employment increased by 21.4 percent between 1990 and 2001, from 12,064 jobs to 14,650 jobs. Over that same time period establishments increased by 12.5 percent, from 271 companies to 305, and annual wages per job also increased from $30,575 to $32,716.
St. Louis County leads in industry employment statewide by employing more than 3,200 workers. Employment is mainly concentrated in the St. Louis and Kansas City metro areas, as well as in Perry County in eastern Missouri and Vernon County, which is south of Kansas City.
Both directly and indirectly, the plastics industry in Missouri accounts for more than 37,000 jobs, $1.2 billion in wages and almost $2 billion in gross state product.
All three of the major automakers—Chrysler, General Motors and Ford—have a presence in the Show-Me State, which aids in the success of many suppliers in the plastics industry. For example, TG Missouri Corp in Perryville, a firm that produces steering wheels, side moldings, air bags and covers, has been in Missouri since 1987. TG Missouri employs 1,000.
Another supplier, Dayco Products in Springfield, employs 500. Dayco manufactures v-belts and other products for the automotive industry. Gates Rubber in Poplar Bluff manufactures automotive hoses and employs about 480 workers.
Some Missouri plastics companies have recently announced expansions. The Molding Company in Farmington in March announced plans to expand its facility, which will create 45 new jobs and about $4 million investment. The Molding Company manufactures plastic products utilizing multiple processes and custom molding.
Associated Packaging Enterprises in Chillicothe opened a new facility last year in the Chillicothe Area Industrial Park, which created 125 jobs and $15 million in investment. Associated Packaging manufactures plastic trays for the food industry.
Metals Industry
Both the fabricated metals and the primary metals manufacturing industries have seen an increase in the number of companies they have in Missouri. Between 1990 and 2001, primary metals establishments increased by 12.5 percent. Fabricated metals companies increased by 5.2 percent.
As a result of the national recession, there have been slight decreases in employment figures in the metals industry as a whole in Missouri. However, the industry still accounts for about 96,000 jobs, more than $3 billion in wages and $5.4 billion in gross state product.
The metals industry in Missouri is mainly concentrated in the St. Louis and Kansas City metro areas, as well as New Madrid County in southeast Missouri and Greene, Barry and Newton counties in southwest Missouri.
One of Missouri's largest metals employers is EFCO Corporation in Monett, which employs 1,500 workers. EFCO produces painted aluminum extrusions and sheets, custom aluminum windows and curtain walls, and storefronts and doors at two manufacturing facilities. This year, EFCO is celebrating its 50th anniversary in business in Missouri.
Another large employer, Noranda Aluminum in New Madrid, employs 1,100 workers who produce primary aluminum ingot, billets and rods. Noranda was founded in 1968.
A long-time Missouri metals manufacturer recently announced plans to expand. Daisy Precision Products is planning to open a new facility in Salem this year, which will create at least 37 new jobs. The BB manufacturer already has a facility in Neosho.
Hubbell Power Systems in Centralia announced an expansion to its existing facility this year. Hubbell, an international manufacturer of electrical and electronic products for the utility and telecommunications industries will add 71 jobs to its workforce of 1,300. This represents an investment of $10 million.
Developing Entrepreneurs and Small Businesses
Creating a successful climate for entrepreneurial and small business growth is one of Missouri's top priorities. Onekey to doing this is increasing access to venture capital, an important source of equity that enables entrepreneurs and small businesses to aggressively develop new technologies.
Missouri has formed a group of key business and government leaders known as the Venture Capital Roundtable Group. This group is charged with strengthening venture capital resources, a task made even more critical by today's cautious investors. However, we have reason to be optimistic about the future. Missouri has increased its venture capital investments each year since 1997. In 2001, about $339 million was invested in 22 companies. Today, we have more than 40 funds actively investing in the state with about $1.55 billion under management.
Missouri @ Work
In his State of the State address in January, Governor Bob Holden summed up Missouri's economic growth plan with one word--jobs. In order to help our businesses attain success and meet their goals, we must be able to provide them an able workforce that is skilled, educated and ready to meet the demands of a knowledge-based economy.
Governor Holden has made it a focus of his administration to ensure that our workforce is trained and ready to take on these challenges. The governor hosted a Jobs Summit in March and invited business, education and government leaders from across the state to participate and share ideas.
At this meeting, Governor Holden presented his strategic job growth plan, called Missouri @ Work. The plan focuses on five areas: strengthening education and work force skills; increasing business competitiveness; investing in communities; building infrastructure capacity; and reforming government and regulatory rules. The plan lays out the steps needed in these areas to achieve economic prosperity for both businesses and workers.
The Department of Economic Development offers several tools to help businesses build a quality work force. Last year, the Department's Division of Workforce Development launched a new Web site, www.GreatHires.org. The site gives both employers and job seekers access 24 hours a day to career resources, and it is also available in Spanish. Employers can use the site to post job openings and job seekers can post resumes. In addition, career counseling, education and training information are available through the Web site.
The Division of Workforce Development also offers customized training and federal tax credits, designed to help employers hire skilled workers and train their workers in specific occupations.
Positioning for the Future
In this 21st century, we are seeing an increased emphasis on global, technology-based companies. This is where the future lies for Missouri. The state is changing with the times to remain competitive in the New Economy.
As charged by Governor Holden, the Department of Economic has gathered input and drafted a blueprint to guide the way in the New Economy. The "Blueprint for Prosperity and Jobs" plots the course of action needed for success in technology development and commercialization, developing entrepreneurs and small businesses, redeveloping our communities, strengthening tourism, attracting jobs, and most importantly, improving the skills of Missouri workers so they can help our businesses thrive.
The State of Missouri is committed to developing effective strategies to achieve prosperity and jobs for all Missouri citizens and businesses.
About the Author