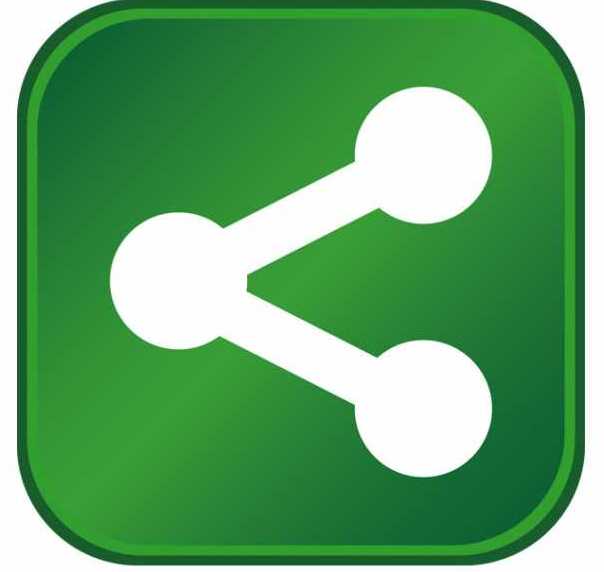 From Fortune 500 companies, to high tech startups, to family-owned shops, businesses feel right at home in Missouri.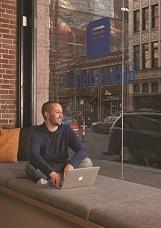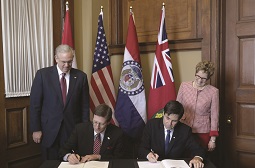 Business is booming in Missouri. With a highly skilled workforce and a nationally recognized business climate, Missouri's economy is moving forward. Last year, more than 100 companies announced expansions in Missouri, which added more than 40,000 new jobs, resulting in a higher rate of employment growth than all but one of its eight surrounding states.
So what is it about the Show-Me State that keeps attracting attention from the business community? The answer is simple: The State of Missouri has what businesses need to grow and succeed.
In 2010, Governor Jay Nixon launched the state's Strategic Initiative for Economic Growth, a plan that embraces economic diversity and plays on the state's strengths to create a favorable environment for businesses across key industry sectors. Today, this initiative has already yielded impressive results. Missouri has a highly skilled workforce and the third most diverse economy1 in the nation, which provides an outstanding business environment for employers to grow and invest.
Meanwhile, strict fiscal discipline has kept Missouri one of only a few states to boast a spotless AAA credit rating. And with the sixth-lowest business energy costs2, and the seventh-best corporate income tax rate3, Missouri has been ranked among the Top 10 most pro-business states in America for four years running4. The state has taken a proactive approach to improving its business climate and as a result, more and more companies are choosing to make Missouri their destination for growth.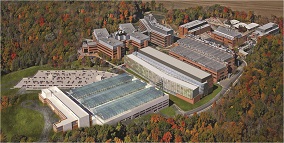 A Homecoming for Advanced Manufacturing
When Governor Nixon took office in 2009, the manufacturing industry was in a slump. Once a cornerstone of Missouri's economy, advanced manufacturing employment had dropped by more than 23,500 jobs between 2008 and 2009. Major manufacturers like Ford, Chrysler and General Motors had all drastically reduced operations in Missouri. By specifically targeting the automotive industry, Governor Nixon has ushered in a new era for advanced manufacturing in Missouri.
In July 2010, Governor Nixon signed the Missouri Automotive Manufacturing Jobs Act and as a result, manufacturing is coming home to Missouri. Ford and General Motors have both ramped up hiring at their Missouri plants. In Kansas City, Ford is investing a total of $1.1 billion and creating more than 2,000 jobs to increase production of its F-150 pickup and build the Transit van in the U.S. for the first time. In Wentzville, outside St. Louis, General Motors has invested more than $500 million and added more than 1,600 jobs to produce the all-new GMC Canyon and the Chevy Colorado. In the past two years, 12 auto suppliers announced expansions in Missouri, investing $240.9 million and creating 1,384 new jobs. Missouri's growth in advanced manufacturing extends beyond the automotive sector, with an additional 14 manufacturing companies engaging in significant expansions last year alone. Today, 253,588 Missourians, or 11.4 percent of the workforce, are employed in the manufacturing sector.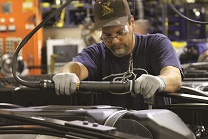 Home Base for Biosciences
Home is where the heart is, and at its heart, Missouri is an agricultural state — a strength that lends itself well to the bioscience industry. More than 4,000 agribusiness and life science companies contribute to Missouri's reputation as a bioscience powerhouse and the St. Louis region boasts the world's largest concentration of plant scientists.
Home-grown Fortune 500 companies, Monsanto and Express Scripts, both made major investments in 2013. Monsanto broke ground on a $400 million expansion of its state-of-the-art Chesterfield Village Research Center, a project that is expected to create 675 new high-tech jobs. Express Scripts announced a $56 million expansion of its St. Louis headquarters, expected to create 1,500 new jobs.
Tech is Moving In
Missouri continues to see remarkable growth in the technology sector, earning recognition as the fastest-growing state for technology employment for the second year in a row. In 2013, technology jobs increased by 8.4 percent.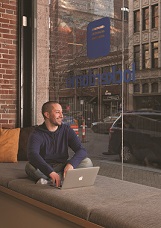 While Missouri's entrepreneurial resources are launching successful tech startups like LockerDome, Graematter and Newsy, the state is also garnering attention from established technology companies. In January, Cerner Corporation announced a $4.3 billion expansion of its headquarters in Kansas City, which is expected to create up to 15,000 new high-tech jobs.
Expanding Business at Home and Abroad
Not only does Missouri make it easy for companies to do business in the Show-Me State, it also makes it easy for Missouri companies to do business abroad. Last fall, the state launched Export Missouri, an initiative that helps companies establish international business relations and sell Missouri-made goods overseas. Missouri was recently ranked by the U.S. Small Business Administration as among the top-performing states participating in the State Trade and Export Grant Program (STEP), which assists small businesses to grow their international footprint.
Missouri continues to make inroads to global markets and create more export opportunities for businesses. In 2013, Governor Nixon led a trade mission to Korea and Taiwan that resulted in $1.9 billion worth of new trade agreements and earlier this year, a Missouri delegation, led by Governor Nixon, signed $3.2 billion in trade agreements with Canada, Missouri's largest export partner.
There's More in Missouri
From large modern cities, like Kansas City and St. Louis, to the bustling college towns of Columbia, Springfield and Kirksville, to small picturesque communities like Hannibal and everything in between, Missouri's Midwestern charm has all the culture and comforts to make businesses and employees feel right at home.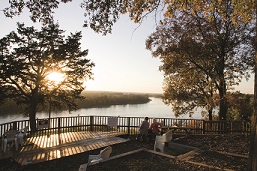 Missouri also boasts five major-league sports teams, more than 120 wineries and an abundance of family-friendly attractions, fairs and festivals. And for the outdoor enthusiast, the state's 1,000 miles of hiking trails were ranked best in the nation in 20135.
Missouri offers a high quality of life at an affordable cost. The state has the seventh-lowest property tax3, sixth-lowest gasoline tax2 and the sixteenth-lowest overall cost of living1, making Missouri a great place to live and work.
Combining its warm hospitality and welcoming business environment, the Show-Me State makes a gracious host. Missouri offers many advantages for companies looking to grow and succeed. With both a diverse culture and economy, Missouri feels like home.
---
1 Missouri Economic Research and Information Center
2Small Business and Entrepreneurship Council
3The Tax Foundation
4Pollina Corporate Real Estate
5American Trails
About the Author