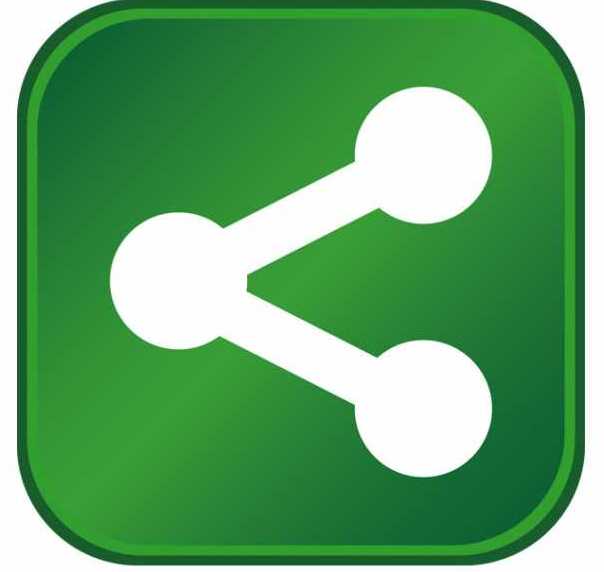 Missouri is on the cutting edge of advancements in the bio, bio-technology and agricultural economic sectors. Led by Gov. Matt Blunt, the state has taken great strides to become a national and international leader in these fields to help strengthen the nation's fifth most diverse economy and create good, family-supporting jobs.

In April 2005, Blunt formed the Governor's Advisory Council for Plant Biotechnology to help Missouri secure its place in the developing plant science and agricultural industries.

The council comprised of leaders in government, plant science research, and the private sector has been charged with developing a strategy to help farmers, scientists and entrepreneurs harness all possible benefits from crops grown in Missouri from the time they are planted until they are harvested and ready for the market or scientific research.

Agriculture has long been the bedrock of Missouri's economy and the biotechnology center has played a vital role for decades. Biotechnology accounts for more than 390 plant and health science enterprises, generates over 170,000 direct jobs and supports 260,000 indirect jobs.

Gov. Blunt's efforts to make Missouri a leader in plant and life science research earned him the national Biotechnology Industry Organization (BIO) "Award for Leadership Excellence."

To further advance Missouri's potential in agribusiness and to help reduce our nation's dependency on foreign sources of oil, Blunt sought and secured a requirement that all gasoline sold in Missouri contain 10 percent ethanol from Missouri grown corn by 2008. This achievement, coupled with Blunt's record as the only Missouri governor to fully fund the state's ethanol incentive fund is helping generate significant economic opportunity in rural communities.

Missouri currently has four operating ethanol plants in Macon, Craig, Malta Bend and Laddonia that produce approximately 165 million gallons of ethanol annually.

These four flagship ethanol plants in Missouri will consume approximately 55 million bushels of corn annually and raise the value of Missouri's corn by $41 million at the farm level annually. Estimates indicate that farmers can expect a five to fifteen cent per bushel price increase for corn as the demand for ethanol increases.

Increasing ethanol output would result in big business for the state. According to a recent University of Missouri economic impact study, ethanol production in Missouri is expected to exceed 350 million gallons annually by the end of 2008. This growth would create 5,613 jobs, generate $63 million in tax revenues and inject an estimated $726 million into the state's economy.

In addition to having a vibrant row crop agricultural asset, Missouri is also home to more than 67,000 beef producers and ranks second, behind Texas, nationally in the number of cow/calf productions. The industry generates more than $3.7 billion in revenue each year.

To help Missouri cattle farmers obtain the national acclaim they deserve as being producers of premium, high-quality beef, Blunt formed a special committee of Missouri food and beef industry leaders to help make the industry more profitable. Blunt charged the committee with developing a plan to create a Missouri beef brand to consider how industry leaders can best capitalize on the high-quality beef produced in the state, the types of marketing relationships that might be needed, potential key private sector partners and the state's role to help make the effort successful.

Playing a strong supportive role in Blunt's efforts to improve the business and jobs climate in Missouri has been the state's Department of Economic Development (DED). Director Greg Steinhoff, appointed by Blunt to lead the agency, has reorganized the department to make its number one focus the creation, attraction and retention of jobs.

In addition to serving as the contact point for employers and entrepreneurs interested in business in the Show-Me State, the department is also the lead state agency overseeing the governor's DREAM initiative. DREAM, which stands for Downtown Revitalization and Economic Assistance for Missouri, was created by Blunt to help small and mid-size Missouri communities enhance the quality of life in their downtown businesses districts to help local leaders create strong business climates conducive to long-term job growth.

To step up efforts to recognize ingenuity and visionary entrepreneurs, DED has placed more department representatives in the field to improve communication and create new funding opportunities to attract and retain businesses. The DED representatives focus on the specialized areas of financial services, life sciences, the automobile industry, defense and homeland security, information technology, agriculture business and energy transportation and logistics to mirror Missouri's diverse economy.

Another gubernatorial issue that holds tremendous potential for the future of Missouri's economy is Blunt's Lewis and Clark Discovery Initiative. This landmark proposal calls for allocating $350 in assets from the Missouri Higher Education Loan Authority (MOHELA) to fund construction of new facilities on college campuses across the state and to help commercialize research projects underway the plant and health science fields.

The Lewis and Clark Discovery Initiative has bipartisan support in the Missouri General Assembly as well as enthusiastic support from 22 college and university presidents, local chambers of commerce as well as local community leaders. Blunt's proposal also sets aside $25 million dollars for student scholarships and $10 million per year for the next six years for Federally Qualified Health Centers across the state.

The proposal is projected to generate $6.7 billion in economic activity over 12 years once it is approved the Missouri General Assembly.

Among the governor's other achievements since taking office has been the enactment of true litigation reform to reduce abuses. For too long frivolous lawsuits against job creators were a deterrent to companies looking to locate in Missouri.

The governor also signed into law meaningful workers' compensation reform that restores common sense to the system and restores the balance between employee and employer. These reforms protect Missouri workers and are designed to see that they get the best care possible when accidents happen while at the same time ensuring that businesses are not hindered by abuses that can occur within the system.

The governor signed a regulatory fairness bill requiring state agencies to review rules affecting small business every two years and inform legislators and the board why the any new provisions are needed. Small business is a vital part of Missouri's economy and this law will protect businesses that may have been negatively impacted by the actions of a state agency.

Understanding that safe roads and bridges are a vital part of developing a strong economy, Blunt has lent his support to the Missouri Department of Transportation's (MODOT) Smooth Roads Initiative which will deliver a total of 2,200 miles of safer, smoother and improved roads. Originally scheduled for completion in December 2007, Blunt challenged and agency accepted his call to complete the project by December 31, 2006.

Blunt has also lent his support to MODOT's Safe and Sound Bridge Improvement Plan which targets 800 bridges in poor condition in every region of the state for improvement by 2012 using existing federal bridge replacement funds.

Conveniently located in the heart of America with two major rivers, the Mississippi and the Missouri bisecting it, Missouri is and has the potential to become an even greater hub for bio, bio-tech and agribusiness ventures. Missouri's economy is growing with more than 38,000 new jobs created since January 2005.

The Missouri Economic Information and Research Center projects that the state will have more than 200,000 job openings by 2007, many in the high wage fields of computer software engineering and network data communications.

A new focus on helping all Missourians achieve their full potential is one of the highest state government priorities. Making Missouri a more hospitable place for innovation, entrepreneurs and businesses is beneficial to Missouri's outstanding workforce and most importantly for future generations.

The welcome mat in Missouri is out for any companies in the bio, bio-tech and agribusiness industries looking for opportunities in a state that is clearly moving forward.
About the Author