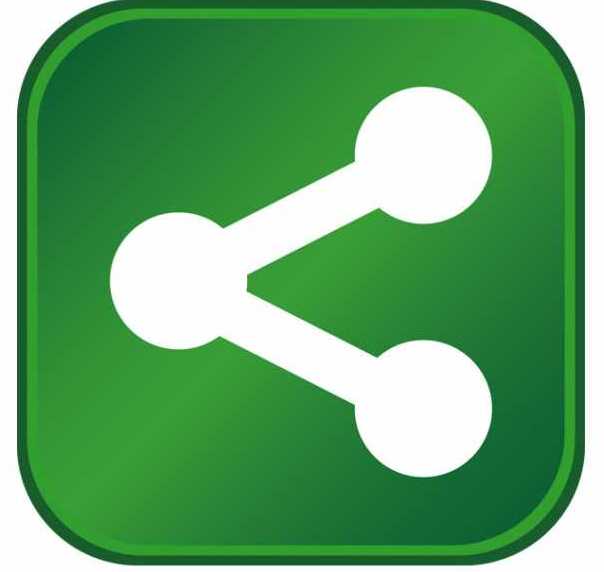 Missouri's sultry summer weather is not the only thing that is hot in the heartland. The state's new and improved, open-for-business approach is also heating things up for businesses that are searching for the perfect place to expand or locate a new facility.
Since Governor Matt Blunt took office in January, the Show Me State has developed a new determination to show the world that Missouri means business. While the new governor contends Missouri has always been a good place to do business, he and the Missouri General Assembly quickly introduced and passed a broad, pro-business legislative agenda to make it an even better and fairer place to do business.
As a result, both sweeping workers' compensation and litigation reforms were signed into law this spring, along with a new quality job creation incentive. All of these wide-ranging changes will just have taken effect by publication time.
A Fair Litigation Environment
Missouri's new tort reform law was designed to improve Missouri's business climate by ensuring businesses will be able to flourish without the threat of job-killing legal awards.
The new law sets new limits on joint and several liability so that now defendants found less than 51 percent liable are only responsible for paying their proportion of damages rather than being held 100 percent responsible for the damages if a co-defendant was unable to pay.
It also places some of the toughest restrictions in the nation on venue shopping as the new law only allows cases to only be filed in the county where the plaintiff was allegedly injured.
In addition, punitive damages are capped at $500,000, or five times the actual damage for the action, whichever is greater. Non-economic damages such as pain and suffering are capped at a flat $350,000. This cap level covers the total amount owed by all defendants and will eliminate the astronomical settlements previously authorized in some venues.
Workers' Compensation Relief
With the passage of new workers' compensation laws, Gov. Blunt kept his promise to restore fairness to Missouri's workers'' compensation system and help free employers from frivolous rulings that hinder economic development and threaten Missouri jobs.
The new law strengthens the threshold for what qualifies as a workplace injury. The workplace must be "the prevailing factor" in the accident, not just a "substantial factor" as the law specified previously. People traveling to and from work in a company owned or subsidized car will no longer be eligible to receive compensation. Complaints of pain will have to be objectively verified by a doctor before they are admissible in court.
Also under the new law, workers can be fined up to $10,000 for lying during an investigation of fraud or noncompliance with the law. If an employee is injured at work while under the influence of drugs or alcohol, benefits are reduced by 50 percent instead of the 15 percent specified in the previous law. Employees could also see their benefits cut 25-50 percent if they fail to wear safety equipment provided by the employer at the time of their injury.
With these new reforms in place, the cost of conducting business in Missouri is reduced, creating an even greater competitive advantage for business growth.
Quality Job Rewards
Job creation being one of the Blunt administration's highest priorities, the General Assembly passed a new incentive program in May: one that is astutely tied directly to a company's creation of high-quality, high-paying, family-supporting jobs.
Called the Missouri Quality Jobs Act, this initiative targets the three economic areas many believe will be most important to Missouri's future—small and expanding businesses, advanced technology companies, and high impact projects.
Qualifying businesses are required to create a minimum number of new jobs at competitive wage levels, and offer health insurance, paying at least half of the premiums, for these new employees. In return, they can keep a percentage of withholding taxes normally paid to the state for these new employees for a set number of years. The amount of the benefit received by companies is based on the wage paid relative to the county average wage where the employer is located.
Quality Jobs also contains a business retention provision for companies that employ at least 1,000 full-time people at competitive wages and with health benefits.
High-Tech Industry Development
Missouri touts the fifth most diversified economy in the nation, which helps make the state's economy more resilient than other states. The financial services, warehouse/distribution, professional services and wholesale telecommunications industries are expanding here, and the state is also targeting high-technology industries for future growth.
Manufacturing in particular, with its many direct and indirect jobs, continues to play a pivotal role in Missouri's economy by generating about 15 percent of the state's nonagricultural employment each year.
In fact, Missouri has recently been bucking the national downward trend in manufacturing employment by adding manufacturing jobs over the past year and a half. May and June 2005 employment of 315,300 jobs is the highest it has been since early 2003, with 5,000 of those jobs being added since January.
Given the long-time importance of the manufacturing industry to Missouri, the state has targeted advanced manufacturing as one of the primary high-tech industries for growth in the 21st century.
The state is a leader in aerospace manufacturing and among the top producers of chemicals, appliances, greeting cards and food products; however, the largest segment is in automobile manufacturing.
Missouri is one of the nation's top automotive power centers, ranking first in truck production, third in light vehicle production and third in U.S. auto assembly, and contributing nearly 11 percent of the nation's total automobile production.
Missouri's influence within the automobile industry continues to grow as indicated by several recent announcements.
In August, General Motors announced that it will invest $30 million to upgrade equipment at its Wentzville plant, which currently employs 2,700 workers to produce the Chevrolet Express and GMC Savana full-size vans.
Across Interstate 70, The Ford Motor Company is producing the first hybrid SUV on the market – the Escape Hybrid – and will begin production of the hybrid Mariner in October at its Claycomo manufacturing facility in Kansas City.
Automotive supplier companies are also growing and prospering in Missouri. Global Automotive Co., a manufacturer of automotive gaskets in Pacific, Mo. in Franklin County, is building a new facility to manufacture oxygen sensors. The expansion is expected to create up to 200 jobs over the next two years.
Spartan Light Metal Products, Inc. will invest $4.2 million and create 53 new jobs at its Mexico, Mo., manufacturing facility, expanding its operations for the third time in the past decade. The company produces aluminum and custom die castings for the automotive and engine components industries.
In March, Harman Becker Automotive Systems Manufacturing announced a $26 million investment in a new manufacturing facility in Washington, Mo. The company will create 200new jobs within three years to manufacture navigation and digitally integrated "infotainment" systems primarily for the automotive industry.
Missouri is also targeting other high-tech industries like information technology, agriculture, international trade, logistics, energy and defense for growth and it is rapidly becoming an international center of plant and human genome research, health care advances, environmental protection and agricultural development.
A Natural Attraction
The diverse businesses and emerging industry clusters in Missouri enjoy a business climate made up of numerous natural incentives including superior educational facilities; a skilled, productive labor force; and an excellent transportation network capable of penetrating worldwide markets; a central location; low tax burden; and a high quality of life.
When you combine all these natural incentives with the pro-business initiatives passed in the first half of 2005, only one conclusion can be drawn: Missouri means business.
For more information about Missouri, go to www.missouridevelopment.org or call 1-800-523-1434.
About the Author