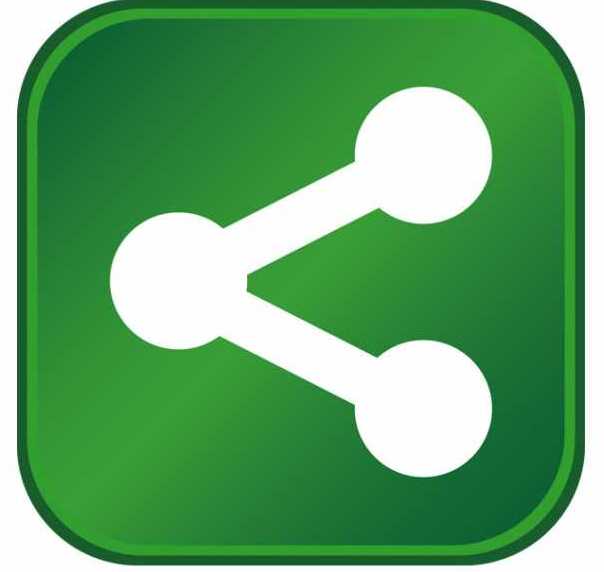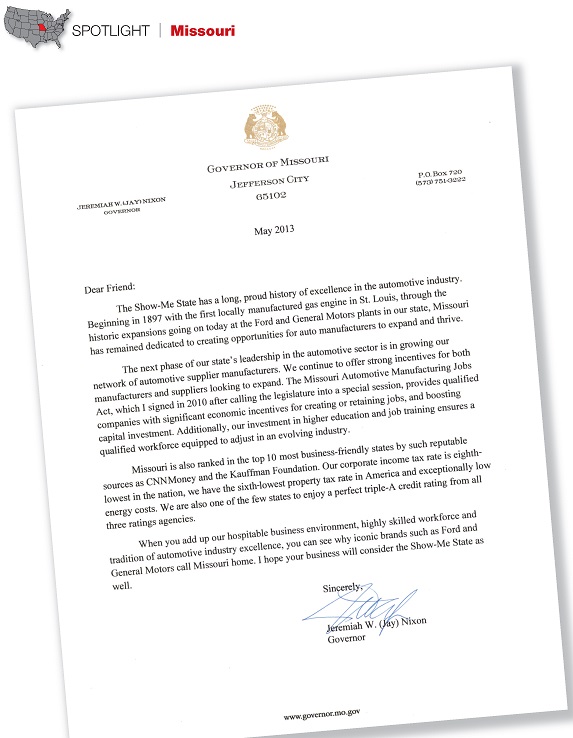 Reclaiming past glory is never easy, whether you are an athlete, movie actor, city or nation. To return to a certain standard of excellence that is no more takes commitment, leadership, teamwork and a gritty determination. Such a phenomenon has been playing out in the Midwest over the past four years, featuring one state reclaiming its proud heritage in one of our nation's estimable industries.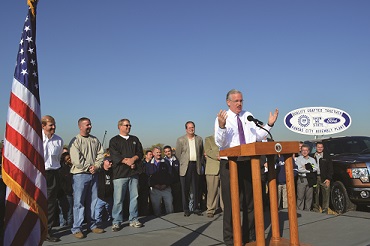 The state is Missouri, and the sector is the auto industry. There was a time when Missouri produced more automobiles than anyplace in America outside of Detroit. The state's commitment to returning to its legacy of auto manufacturing, led by a Governor with a forward-looking vision for his state, suddenly has the Show-Me State creating a whole new promising future for its economy.  
Missouri has always enjoyed a proud history in the automotive industry. Generations of Missourians have participated in the tradition of automotive manufacturing excellence. Going all the way back to 1897, when the St. Louis Gasoline Engine Company manufactured some of the first gas engines, the Show-Me State has possessed highly productive automotive plants and an exceptionally skilled automotive workforce.
But at one time in the very near past, it looked like the auto industry in Missouri had only its history left — and very little likelihood of any future at all.
Speed Bump
When the U.S. economy slipped in the mid-2000s, so did Missouri's auto sector. The global decline in auto sales forced the closure of Ford's Hazelwood plant and both Chrysler's North and South Assembly plants. Additionally, General Motors' Wentzville plant discontinued its second shift. By 2009, Missouri's auto manufacturing jobs had declined by 35 percent.
The outlook was indeed dire, but Missourians are a resilient bunch by nature. And they weren't ready to call it quits on an industry that at one time supported more than 40,000 jobs. So, under the leadership of Governor Jay Nixon, state officials sprang into action.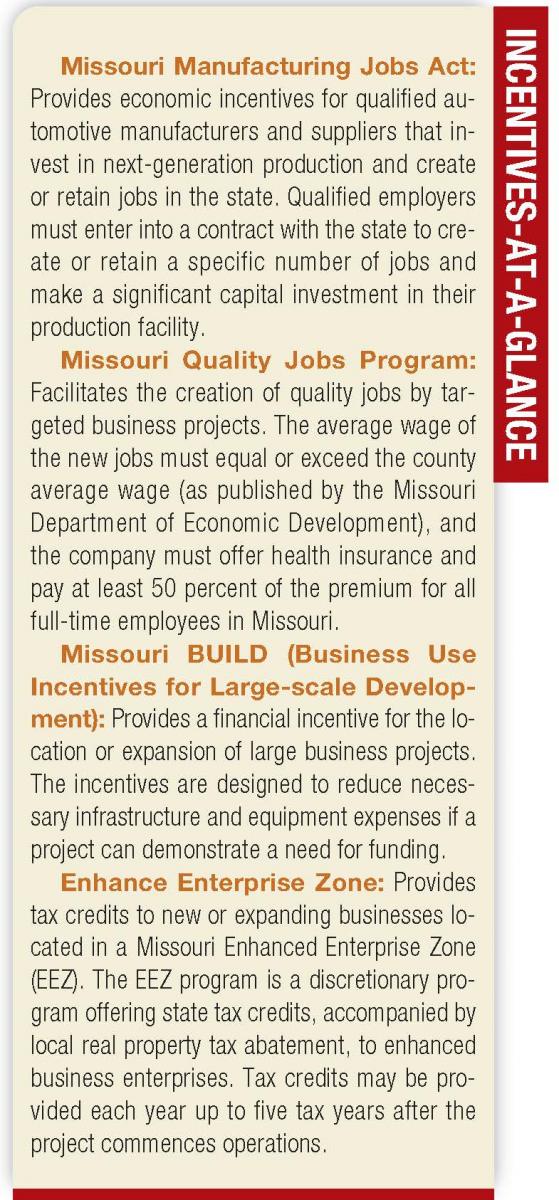 Revving up
Within hours of his inaugural ceremony in 2009, Governor Nixon was already hatching a plan to revitalize the Missouri's auto industry. On his first day in office, he outlined a plan to establish an 18-person Automotive Taskforce to identify Missouri's economic strengths and ways to bring the state's auto manufacturing sector back to life.
The taskforce, comprised of a diverse group of industry experts from around the state, presented their findings in a September 2009 report that highlighted Missouri's capable workforce and contained detailed recommendations about stimulating Missouri's business environment by creating incentives uniquely catered to the automotive industry.
Keeping taskforce recommendations in mind, the Nixon Administration went to work establishing new policies that would revive the auto industry.
At the time, the state's two major auto plants, the Ford plant outside Kansas City and the General Motors facility in Wentzville, employers of more than 5,000 auto workers, looked like endangered species. Competition from other states for those jobs and production lines threatened to put the state's auto industry permanently in the rear-view mirror. But Missouri and the Nixon Administration were just warming up.
Over the course of several months, Nixon and his economic development team worked closely with the leadership at Ford and GM, including face-to-face meetings in Detroit with CEOs Alan Mulally and Dan Akerson, respectively, to develop a plan that would keep the two industry giants in Missouri for generations to come. The result was the Missouri Manufacturing Jobs Act.
In June 2010, Nixon called the state legislature back to the state capitol in Jefferson City to convene a special session aimed at strengthening Missouri's automobile manufacturing industry. With Ford finalizing decisions about restructuring operations and locating production lines, and other states like Michigan aggressively pushing proposals to win the jobs at its plant outside Kansas City, Nixon saw the urgency in passing legislation that would help the Show-Me State bring next-generation vehicle production to Missouri.
Governor Nixon said, "The Missouri Automotive Manufacturing Jobs Act will give us the ability to bring cutting-edge automotive jobs to our state, and I call on the Missouri General Assembly to send this important bill to my desk."
The Missouri legislature answered that call on July 14, 2010, passing the bill that was officially signed into law by Nixon on July 15, 2010.
The Missouri Automotive Manufacturing Jobs Act allows qualified manufacturing facilities or suppliers that bring next-generation production lines to Missouri to retain withholdings taxes typically remitted to the state. To be eligible for these incentives, manufacturers are required to make a substantial capital investment in production capacity and put people to work. Incentives are triggered only after a company has made a firm commitment for that investment and workers are on the job. Strict requirements force a company to repay the incentives if that commitment is not upheld. The total amount of incentives available under the act is capped at $15 million a year.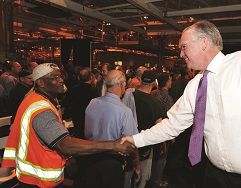 The legislation has led to results.
First was Ford's announcement of $1.1 billion in new investment at its western Missouri plant, and its plan to create 1,600 new jobs at the facility, in October 2011. The company is now in the process of adding a second shift at the long-time Claycomo facility to build the F-150, the most popular pick-up truck in the world, while also beginning production of the full-size Transit van.
Ford's expansion announcement was followed a mere two weeks later by the equally historic unveiling of General Motors' new $380 million investment into its Wentzville plant in eastern Missouri, with its creation of another 1,660 new jobs to build the Chevrolet Colorado.
The Road Ahead
In a laudable demonstration of the Show-Me State's perseverance, Governor Nixon's administration ushered in a new era of Missouri auto manufacturing. But this success story is far from running out of gas. 
With the resurgence of the industry in Missouri due to the historic expansions at Ford and GM, the door has been opened for Missouri auto suppliers. With more than 11,000 auto supplier jobs in every corner of the state, the next phase of Missouri auto industry rebound is squarely focused on the folks who make the steering wheels, the seats, the fenders and the bumpers.
Growth in Missouri's auto supplier industry was already speeding up throughout 2012. During the year, six automotive supplier companies announced significant expansions to their Missouri facilities. All told, the expansions by Spartan Light Metals (Mexico), TG Missouri (Perryville), Henniges Automotive (New Haven), LMV Automotive Systems (Liberty), Schaeffler Group USA (Joplin) and Zoltek Corporation (St. Peters) amounted to a combined investment of $154 million and creation of 753 jobs.
With its incentive programs targeted to the industry, Missouri remains uniquely positioned as the nation's premier destination for automotive suppliers looking to expand. Throw in its central geographic location that provides easy access to national automotive markets, skilled workforce and the state's determination to maintain its auto industry legacy, and Missouri's advantages for auto suppliers are crystal clear.
About the Author