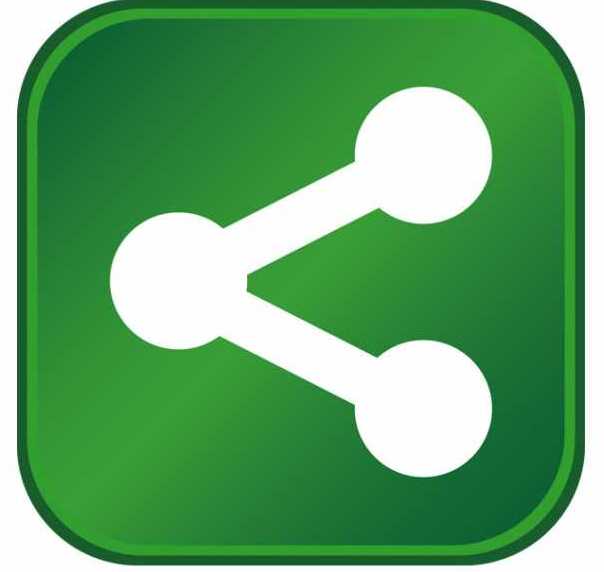 It's a story that has been brewing for years, perhaps more in the background during good economic times, and right at the surface during recessions. The story is the status of the manufacturing sector in the United States.
The numbers could be characterized as downright grim – losses of 3.2 million jobs, or one in six of all factory jobs in the U.S. since 2000, according to one study. There is thought in some areas that manufacturing is a lost cause in this country, and will continue to have a diminishing influence on the nation's economy as a whole.
But to paraphrase Missouri native Mark Twain, in the Show-Me State, rumors of the manufacturing sector's demise appear to have been greatly exaggerated.
It is true that Missouri has faced challenges in its manufacturing sector over the past several years, particularly in the automotive industry. As recently as 2005, there were five motor vehicle assembly plants operating in the state, employing nearly 40,000 workers. But by mid-2010, the number of plants in the state had shrunk to two, employing approximately 6,000 Missourians, and earlier this year, there was still another threat to the industry on the horizon.
 
The Missouri Manufacturing Jobs Act
Ford Motor Company's assembly plant in Claycomo, Missouri, a suburb of Kansas City, is the metropolitan area's largest manufacturing employer, with 3,700 hourly employees and 200 salaried employees. The plant is also supported by automotive suppliers in towns throughout the state of Missouri, which can be found in every region of the state and employ another 11,000 workers. In addition to the nearly 15,000 workers in the state, the automotive industry contributes more than $4 billion to Missouri's economy on an annual basis.
So when reports began circulating in June that Ford was considering moving production of the popular Ford Escape to its plant in Louisville, there was much concern in the Kansas City area, not to mention the entire state. Would this long-time Missouri industry, so vital to the state's manufacturing sector and economy, be endangered with another plant closing? The state's leadership did not wait to find out – instead, it acted.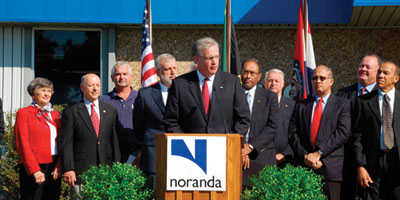 On June 18th, Governor Jay Nixon called the state legislature back to the state capitol in Jefferson City to convene a special session aimed at strengthening Missouri's automobile manufacturing industry. With Ford finalizing decisions about restructuring operations and locating production lines, and other states like Michigan aggressively pushing proposals to win the jobs at Claycomo, Nixon saw the urgency in passing legislation that would help the Show-Me State bring next-generation vehicle production to Missouri.
"As America's auto manufacturers reconfigure their operations to produce the vehicles of the 21st century, it is absolutely critical that we are able to compete for the auto jobs of tomorrow," Gov. Nixon said. "The Missouri Automotive Manufacturing Jobs Act will give us the ability to bring cutting-edge automotive jobs to our state, and I call on the Missouri General Assembly to send this important bill to my desk."
The Missouri legislature answered that call on July 14, passing the bill that was officially signed into law by Governor Nixon on July 15.
The Missouri Automotive Manufacturing Jobs Act allows qualified manufacturing facilities or suppliers that bring next-generation production lines to Missouri to retain withholdings taxes typically remitted to the state. To be eligible for these incentives, manufacturers are required to make a substantial capital investment in production capacity and put people to work. Incentives are triggered only after a company had made a firm commitment for that investment and workers were on the job. Strict requirements would force a company to repay the incentives if that commitment were not upheld. The total amount of incentives available under the act is capped at $15 million a year.
The new law is aimed at persuading Ford to start a new product line at Claycomo to replace jobs that could be lost if production of the Escape/Mercury Mariner SUV is moved to Louisville.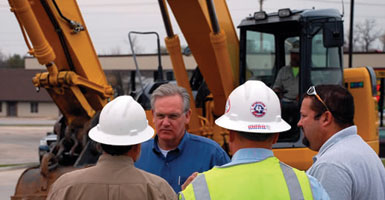 It is also designed to help protect Missouri's 290,000 total manufacturing jobs in the state by attracting and retaining other manufacturers. It is evident that Missouri is not going to give up on its manufacturing sector without a fight, and through action, it is sending a message to companies in other states looking for a location for new investment.
"We thank Governor Nixon and the Missouri legislature for passage of the Missouri Manufacturing Jobs Act," said Ford Company spokeswoman Marcey Evans. "We believe this will be a great benefit to the future of auto manufacturing in the state of Missouri."
To put an exclamation mark on Missouri's aggressive posture toward retaining and growing its manufacturing base, Governor Nixon took time out during the Ford bill negotiations to preside over a significant announcement. On July 9, the Governor was in Moberly, Missouri, announcing that his state had pulled off another big manufacturing win; Mamtek International, a producer of a popular sugar substitute with both American and Chinese ownership, announced that it was building a new production facility in the north-central Missouri city while creating 612 new manufacturing jobs. A strategic use of economic incentives from Nixon's administration, including $7.6 million in funds from the state's highly effective Quality Jobs program, helped pave the way.
"I am absolutely confident that Missouri's momentum will only continue to build as we move forward," Nixon said at Mamtek's announcement on July 9. "By focusing relentlessly on job creation, investing our economic tools strategically and keeping our state's fiscal house in order, Missouri is poised to compete – and win – in the new, global economy."
Strength in Economic Diversity
You could say that Missouri has been doing a lot of winning lately in today's economy. During the first six months of 2010, the state created more than 26,000 new, mostly private-sector, jobs, averaging a steady growth rate of about 4,300 new jobs a month while much of the rest of the country struggled to emerge from the recession.
The state's remarkably diverse economy, with strengths in life sciences, transportation, agriculture, financial services, IT, and aerospace in addition to manufacturing, have helped it weather the national recession better than its peers. In one two-month period, and in addition to the Mamtek announcement, the state announced new investment from computer giants IBM in Columbia and Unisys in St. Louis, creating 800 and 300 new high-tech jobs in those cities, respectively; new investment from Jet Midwest in Kansas City, creating 500 new airline engine maintenance jobs; a new brick plant in Mexico, Missouri, with the creation of 74 new jobs; and a new soybean production facility and 50 new jobs proposed by Pioneer DuPont in New Madrid County, in the deep southeastern portion of the state.
These diverse announcements, involving everything from high-tech to agriculture and occurring in vastly different regions of the state, emphasize the strength and staying power of the state's economic recovery. A recovery that has been bolstered by Nixon Administration initiatives that have transformed the state's business environment in a profound way.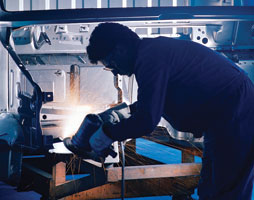 Passage of the Missouri Automotive Manufacturing Jobs Act came on the heels of initiatives such as the Training For Tomorrow program, a $12 million grant program that has empowered the state's public community colleges to acquire the resources to train more Missourians in high-tech, high-demand fields; a comprehensive jobs bill passed in 2009 that enhanced the state's most-effective tax incentive programs while eliminating the franchise tax on 16,000 small businesses; the Missouri Small Business Loan Program, that provides low-interest loans to small businesses across the state; and an agreement brokered by Nixon and the state's colleges and universities to freeze tuition for the second straight year, allowing more Missourians to earn degrees and land employment in high-tech, high-demand careers.
Mix in the state's favorable business tax structure with its incredibly diverse economy and pro-jobs, pro-business state government administration led by Governor Nixon, and Missouri's appeal to outside economic investment is obvious. From manufacturing to agriculture, life science to finance, Missouri is emerging as one of the nation's economic gems in the heartland.
For more information on Missouri's economic advantages, please visit www.ded.mo.gov.
About the Author