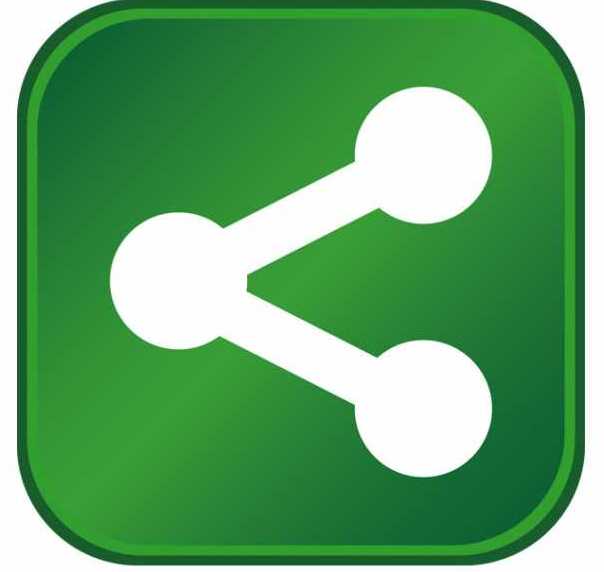 Development of POWERplex is under way in the former St. Louis Outlet Mall in Hazelwood. The Hazelwood City Council approved the final terms and a settlement agreement between the property's former owners and the project's lead developer, Big Sports Properties.
POWERplex plans to host more than 180 major sports tournaments and special events per year. The public-private partnership will include six major sports venues, 13 restaurants, hotels and more than a dozen sports-focused retail stores.
Many of the venues will open early in 2020, with substantial completion of all the sports complexes ready by fall 2020. 
"It's been a long journey with many barriers that have been overcome," said Dan Buck, Managing Partner of Big Sports Properties. "Thanks to incredible public and community support, corporate sponsorships and numerous visionary future partners, this remarkable campus is finally going to happen."
The list of community and corporate partners who have committed to becoming tenants include Heartland Coca-Cola, Ameren Missouri, BJC/Christian Hospital, the St. Louis Cardinals, the city of Hazelwood, Explore St. Louis and St. Louis County. A spokesperson said more than 20 partners have signed on to support the project, including Integrity Fitness, Rusty Wallace Racing, M4 Group/VIP Theaters, Old Town Gringo's, Jimmy John's, Culver's, Wetzel's Pretzels and A&W Root Beer.
Sports being offered at POWERplex include baseball, softball, volleyball, beach volleyball, pickleball, basketball, seven on seven football, hockey, dance, cheerleading, lacrosse, field hockey, ultimate frisbee and major wrestling events.
Six new sports venues specifically created to accommodate the needs of each sport are being designed both inside and outside the 1.5 million square foot former shopping mall.
This campus will also include the largest indoor dome in America, spanning 750 by 300 feet and will soar 120 feet into the air. "It will be the biggest air supported structure we've ever built," said Scott Biason the Vice-President of St. Louis-based Arizon, the manufacturer of the air structure. "It's only appropriate that our biggest dome ever is here in our hometown."
More than a dozen local sports teams, clubs and organizations already have agreed to call the $63 million sports campus home for practices, training, leagues and competitions.
Ameren Missouri is also a community partner. 
"As a committed community partner in all the areas we serve, we are excited to work with and support the POWERPlex project," said Michael Moehn, chairman and president of Ameren Missouri. "When businesses expand, everyone benefits. We're exploring ideas from electric vehicles on the campus to solar at the softball stadium and providing expertise on making the complex energy efficient. It's one of the many ways we're powering new investment and growth in our region. This partnership 'hits it out of the park' and we are happy to be part of it."
A spokesperson said, there are several additional contracts still in negotiations, including colleges and universities looking to utilize the multi-sport venue for athletics, student life and academic uses. 
"It's a remarkable space to create hands on experiential learning for sports marketing, sports management, sports business, hospitality and athletic training and sports focused rehab," said Buck. "The ability to brand your programs and connect your university to hundreds of thousands of young athletes and their parents each year is very appealing to several colleges we're in talks with."
The development, in partnership with Cissell Mueller Company, LLC, commercial real estate brokers, is also seeking an additional six restaurants, a ropes course, ninja course, or trampoline park partner (next door to Rusty Wallace Racing and Laser Bumper Cars), plus hotel partners to serve the enormous demand created by the campus. "An independent expert in youth sports tourism, estimates this campus will generate up to 270,000 hotel room bookings per year," said Duane Mueller, partner in Cissell Mueller. "We're getting a lot of interest from hoteliers who understand this booming sports tourism industry, a key factor being just 8 minutes from Lambert Airport and the flat, shovel-ready lots located on such a dynamic, fun and entertainment driven campus," Mueller added. The master plan also calls for an indoor/outdoor waterpark resort at the main entrance on by 2022.
"You have to applaud the resilience and dedication of all involved," said Mayor Matt Robinson of the city of Hazelwood. "Our city officials, Big Sports Properties, the banks, the bondholders, the county and Explore St. Louis, the corporate supporters — everyone involved in this vision has overcome a lot of hurdles in order to get us to the finish line. Now, we're all excited to finally get it get rolling this summer." 
 "This is like scoring a huge goal in overtime," said Lloyd Ney, co-owner and operator of the Ice Zone which has been at the future POWERplex for over 15 years.  "What the city and Big Sports Properties have achieved in a very short time frame for all the remaining land owners is nothing short of miraculous. We were facing a disaster scenario where we would not be able to fulfill our mission of growing youth ice sports and now we get to be a part of a thriving, new sports destination campus. It's all very exciting," Ney said.
The largest anchor tenant, Cabela's, has more than 3 years remaining on their current lease, but did express during the press conference their excitement to partner with the POWERplex in a wide-range of ways.
Hope Church, which has a nearly 9 years remaining on its lease, is anticipated to stay, providing a good resource for Christian sports families looking for a Sunday service to attend between games. 
"We're excited to convert this former retail site into a new and thrilling tourism destination for sports families where we will put the needs of our guests at the front of every decision," said Dan Larson, one of the five Big Sports Properties investors in the project. "With so many great sports venues on one campus, if you can dream it, we can host it."
Also, announced on Tuesday, is the additional of Bradley Beal to the Big Sports Properties ownership team.