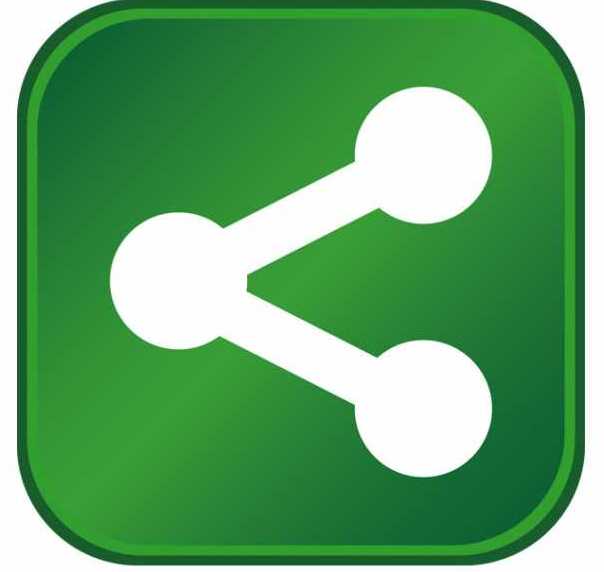 For more than two centuries, St. Charles has had a powerful reputation as a progressive community that's an exceptional place to do business – after all, it's the third-oldest community west of the Mississippi, and Louis and Clark even launched their expedition from there.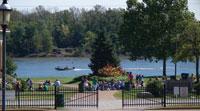 St. Charles continues to stand apart – that's why it's the fastest growing region in the St. Louis metropolitan area. In the last eight years, two million square feet of new construction in St. Charles's Fountain Lakes Commerce Center has been developed and that's important, because every month for the past 10 years, St. Charles has been issuing 11 new business licenses. St. Charles was even listed as one of the top 100 places in the nation to raise a family. It's no wonder that within the next four years, the population of St. Charles County is expected to grow from 356,000 to more than 400,000.
The folks at Craftsmen Industries, the leading manufacturers for customized vehicles for the events and promotions industry, are thrilled to be among those populating the area.
"Our president, Joe Helmsing, made a terrific decision by moving to St. Charles," raves John Salozzo, director of Marketing for Craftsmen Industries. "He picked an exceptional spot to do business. The workforce here is fantastic: well educated, very steady and dependable. The local government is incredibly supportive – they worked hand-in-hand with us to identify incentives and they're very business-friendly. They even helped market our business by making sure we were profiled on local television.
"Most importantly, our location just can't be beat,' continues Salozzo. "We have many visitors from events and promotions agencies across the country come to witness the completion of their vehicle and ultimately, transport it home. Our central location and easy highway access is critical to our success. We are very fortunate to be in St. Charles."
Working for Commerce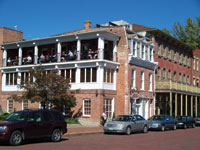 Back in the day, it was location on the Missouri River that made St. Charles the center of attention; today, it is highways. Highway 370 travels past the charming, historic town, and is the focus of Discover! 370. This regional initiative highlights impressive development opportunities like New Town at St. Charles, a $1.3 billion, 750-acre new-urbanism development featuring stunning homes with exquisite landscaping crisscrossed by lakes and canals. It eventually will be home to more than 15,000 people who will be able to walk or bike to shopping, entertainment and work.
Also along the six lanes of Highway 370 are more than 250 acres of fiber-optic ready business parks and land zoned for commercial and industrial development. It connects interstates 70 and 270, running east to St. Louis to Indianapolis, and west to Kansas City, Denver and beyond. I-64, I-55 and I-44 are just minutes away, so is the Lambert-St. Louis International Airport. Thanks to these connections, nearly half of the U.S. population is within a day's truck drive.
"The location is ideal for us," says Scott Westerman, president of Glazer's Midwest. Glazer is one of the nation's largest and most successful distributors of beverage alcohol. "We relocated to Fountain Lakes Commerce Center in September, 2007 and it was a very smart move. It enabled us to consolidate our distribution and operate much more efficiently. More than 4,000 customers are within a two-hour drive."
Harking back to the old days of river commerce, there is a $1.3 billion development called Harbor San Carlos that will be located along the Missouri River just south of 1-70. This mixed-use, 300-acre retail, entertainment, sports and residential area will include:
104 acres of green space on nearby Bangert Island which will be connected by bridge.

Three miles of trails.

A marina that supports recreational industry.

More than 1,000 residential units.

1,000,000 square feet of retail space.
It is expected to generate $550 million in direct expenditures, produce $279 million in stabilized annual sales revenue and create more than 3,700 jobs.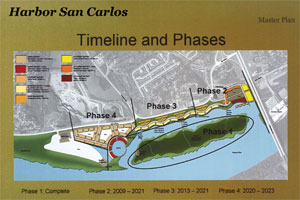 With so many real estate choices, it's a good thing that representatives from the City of St. Charles work hand-in-hand with business to identify the optimal location.
"I interview them extensively about their project and their needs," explains N. Nadine Boon, economic development director for the City of St. Charles. "We do everything and anything to make a project move forward as quickly and easily as possible – this includes attaining building permits, coordinating water and sewer, identifying real estate, assisting with marketing and business plans, and especially ensuring that businesses take advantage of any and all corporate and tax incentives offered by the city and the state of Missouri.
"By the way, our tax rates are easily among the lowest in the region, and we invite anyone considering our area to compare and contrast," adds Boon. "We are a very business-friendly city; our mayor and city council will work creatively to obtain the best incentives. We customize opportunity. That's probably why we have a very diverse economic base, which is certainly a blessing for all of us in today's economy."
Westerman proves Boon's point. He was very impressed with the ease of working with the City of St. Charles. "Everyone was very accommodating and worked extremely well with us throughout Glazer's relocation," he notes. "In fact, the gentleman who does the real estate buys said St. Charles was easily one of the best communities he's ever worked with, and he's handled transactions across the United States."
Working for Employees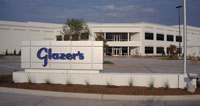 In less than a decade, Craftsmen Industries grew from 50 employees to as many as 200, and for that, they're grateful to be in St. Charles. The region is known for its exceptional workforce, thanks to an abundance of quality public and private educational institutions. This includes three AAA public school districts and nationally-renowned private schools where the average student-teacher ratio is merely 22 to one. More than 13,000 graduate annually from area colleges and universities like Lindenwood University, Sanford Brown College, Lewis and Clark Career Center and St. Charles Community College. Furthermore, over a million workers, ages 18 to 55, are located within a half hour's drive.
Working for Quality of Life
St. Charles boasts impressive entertainment with 70 festivals and events along the riverfront every year as well as abundant venues including art galleries, restaurants, a convention center, a performing arts center, hotels, spas, night clubs, wineries and even a casino – Ameristar Casino's Hotel Spa –a $980 million development on the river.
"We have amenities that you would expect in a much more heavily populated area," notes Boon.
The rich history of St. Charles creates a powerful sense of culture, with several neighborhood associations dedicated to preserving the beauty of the region.
For outdoor fun, the Katy Trail State Park begins in St. Charles and continues westward – almost to Kansas City - with 200 miles of biking and hiking excitement. St. Charles also has 15 parks, with areas for tennis, swimming, softball, volleyball, football, horseshoes and soccer. And there are several water parks. Unusual activities like kids' line dancing, dog shows, modeling courses and bingo are also planned by the Parks Department.
Most importantly, St. Charles has a very welcoming atmosphere, which probably explains why more than a million people visit every year.
"Our company moved here in 2002, and I've come to love this community," says Dan Fuller, president and founder of EPC (Executive Personal Computers) USA, one of the nation's premier asset recovery service providers. "It's very down-home and very friendly; you don't have any of the traditional conflicts you'd find in a large metropolitan area, yet it's very convenient to St. Louis."
Westerman agrees. "Our employees love our location," he says. "St. Charles is a beautiful place to work – everything is immaculately maintained with parks and restaurants nearby. Moving to St. Charles was undoubtedly a profitable business move for us. However, it significantly enhanced our employee morale, and you can 't put a price tag on that."
About the Author