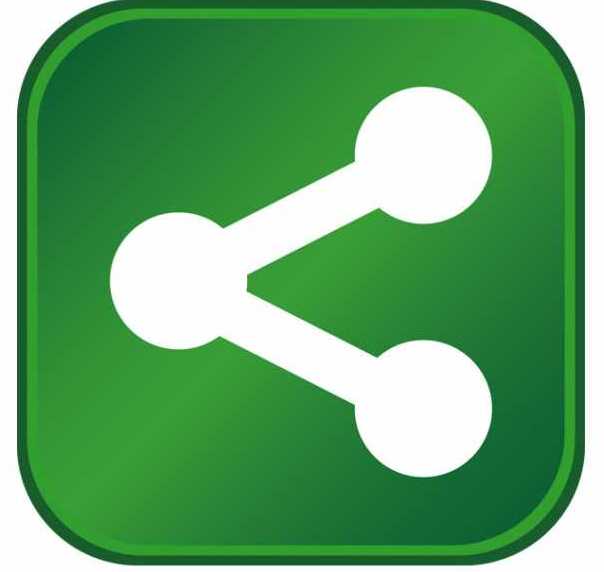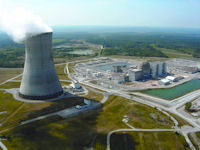 Central Missouri is not just at the heart of Missouri; it's at the heart of America. That position has motivated hundreds of businesses to locate in Missouri's core, where they can be at the center of where success begins.
Higher education and government anchor the economy of central Missouri. Within the 10 counties that make up the Missouri CORE partnership—the region's nonprofit economic development agency—there are seven four-year colleges and universities and three technical and community colleges. The University of Missouri, "Mizzou" or MU, has its main campus in Columbia, offering 265 degree programs and top graduate programs in medicine, law and veterinary medicine all on the same campus.
"We have an incredible amount of schools of higher learning in central Missouri, and with their advanced research capabilities, we've had a lot of success transitioning deeper into the R&D sector," says Gary Laffoon, executive director, Missouri Core. "This region has a strong economic output, and it's because of how we all work together: Columbia is the engine, the University of Missouri is the heart, and all of our communities contribute unique strengths to the whole."
Columbia
Small town living with big city benefits: that's the promise of Columbia. Consistently ranked by national publications as among America's top cities, Columbia has a quality of life that provides an immediate draw. In 2010, Richard Florida put Columbia on his Creative Class List citing Columbia as a great place for college graduates to live, work and enjoy life, and in the same year, Forbes ranked Columbia 8th in its Best Places for Business and Careers, the city's fourth appearance in that list.
Successful businesses know that you're only as good as your team, which makes Columbia's appeal to the country's best possible workforce even more critical. In Columbia, the good life is always within reach, with a low cost of living, excellent education system, outstanding health care facilities, abundant entertainment and employment opportunities, beautiful parks and trails, and a commitment to maintaining a clean, healthy environment.
With an unemployment rate three percent lower than the national average, Columbia (Boone County) has weathered the recent economic climate better than most cities in America, a strength anchored by the city's core industries, including education, life sciences, human and animal health, information technology and insurance, with the University of Missouri-Columbia driving growth across every sector.
Life Sciences. Assets within the University of Missouri-Columbia, when combined with the highly-educated workforce living in the area, make central Missouri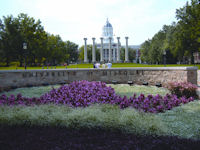 an ideal location to develop and nurture emerging life sciences technology. Collaboration at the newly completed $60 million Life Sciences Center, state-of-the-art green Life Science Business Incubator at Monsanto Place and Discovery Ridge Research Park (currently in development), will fuel growth and advancements in the life sciences industry nationwide.
Columbia's Regional Economic Development Inc. (REDI) also partners with the Kansas City Area Development Council to further enhance opportunities to develop MU's world class animal health resources.
In a recent major recognition of the University's potential to lead the life sciences sector, the Wallace H. Coulter Foundation awarded a $5 million grant to the University to develop technologies that will save, extend and improve patient lives and suffering from any disease or condition in any country around the world. The funds will be used to support collaborative projects between biomedical engineers and clinicians to take research discoveries to clinical practice.
Information Technology. Columbia also recently received recognition for its growing role in the IT industry. Business Facilities magazine awarded Regional Economic Development Inc. (REDI) of Columbia, Missouri, the Silver Award for IBM's decision to locate its new technology service delivery center in Columbia. The IBM tech center will create 800 new jobs.
"Recruiting IBM was a testament to our tech savvy region and cooperative public/private partnerships," says Michael Brooks, president, Columbia REDI. "REDI hosted an IT Workforce Summit on March 3, 2010, to convene area educational institutions and employers to support this flourishing industry."
Jefferson City
Missouri's state capital is rated by Forbes magazine as having the 10th-lowest cost of doing business among U.S. metros (Forbes, "Best Small Places" 2008), and that's just the beginning. From its progressive, diverse business community and educated workforce to its low cost of living and strong educational systems, Jefferson City offers the benefits of a large city while maintaining the exceptional quality of life found in many smaller communities.
That quality of life is rooted in the city's high income, low cost of living, quality education and variety of housing options. At 89.8, the city's Cost of Living Index is well below the national average, including housing costs, which are also routinely below the national average.
A skilled workforce is another of Jefferson City's assets. As the state capitol, Jefferson City attracts and retains a highly skilled and capable workforce, not only for government jobs, but also for industries such as manufacturing, healthcare, finance, hospitality and education. Diversity is the key to the city's healthy economic base, with a strong mix of technical, industrial and professional labor skills and an economy that remains stable even during challenging economic times.
Logistics. The ABB Group is a global leader in power and automation technologies that enable utility and industry customers to improve their performance while lowering environmental impact, and Jefferson City is the center of their transformer shipping operation. Another company enjoying centralized distribution success is Modine Manufacturing, also based in Jefferson City. They manufacture and ship heat transfer systems to multiple locations around the country. Dollar General also makes the most of the region's logistical assets, with a 1.5 million-square-foot facility in Fulton, about 10 miles from I-70, and educational publisher Scholastic operates out of 1 million-plus-square-foot facility in Jefferson City as well.
The Heart of the Good Life
Central Missouri offers access to major metropolitan assets and resources, but it also puts businesses and their employees, within reach of a relaxed, idyllic lifestyle in a number of beautiful small communities, including Fulton, Mexico and Lake of the Ozarks. With 1,150 miles of shoreline, Lake of the Ozarks looks and feels like resort living, but proximity to the resources of Columbia and Jefferson City has made this community, and those surrounding it, attractive options for businesses.
These communities are quaint and cozy, but don't mistake them for sleepy. They are home to a variety of industries such as Brookstone, Dura Automotive, Teva Pharmaceuticals, Spartan Light Metals and Missouri's only nuclear power plant in Callaway County.
"Our nuclear power plant is one of the reasons that energy costs in Missouri are some of the lowest in the nation," says Laffoon. "It's also one of the reasons central Missouri has such a strong base of highly talented and educated workers. Nuclear power demands a skilled workforce, and it rewards that workforce with excellent pay. In fact, we're working to locate a second nuclear power plant in our region, a development that would further help keep future energy costs low for businesses that call Missouri's CORE home."
Feel the Energy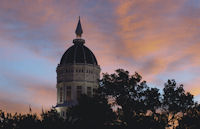 The University of Missouri is also a crucial contributor to Missouri's leading role in the renewable energy industry. At the University of Missouri in Columbia, researchers from several disciplines have joined forces and redefined cutting edge of clean energy development. The Mizzou Advantage Sustainable Energy Initiative is more than just university-wide. It's an effort to bring together MU researchers with the best minds nationwide, from academics to business leaders.
Take, for example, the Center for Sustainable Energy, established by the College of Engineering and the College of Agriculture, Food and Natural Resources. Projects at the Center currently include developing energy-dense versions of traditional food crops and fast-growing trees that can be harvested every three to four years.
Other researchers are investigating non-battery storage, increasing hyrdropower output, and methods for growing biofuel crops on land previously thought unusable, then matching those crops with biomass and biofuel processors.
Learning, Leading and Living Well
With a focus on fueling industry and innovation, along with that famous Midwestern work ethic, Central Missouri unites all of the best aspects of working hard, building something meaningful and making a difference. Find out more at Missouricore.com.
About the Author