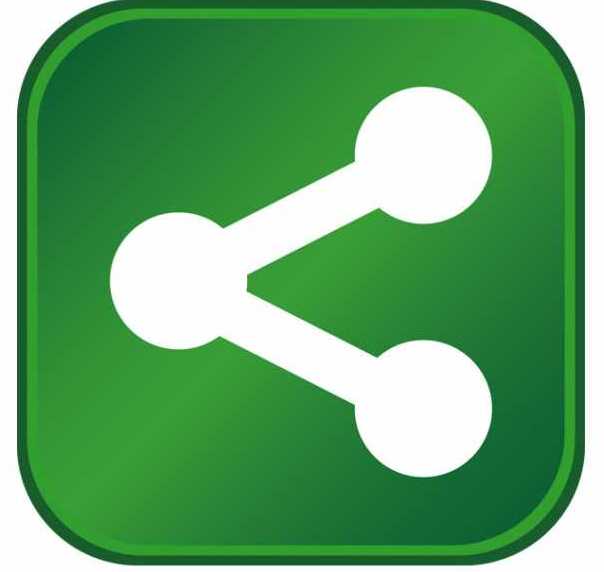 Leading Companies Based in Nebraska
Novozymes, a biotech leader based in Denmark, near Copenhagen, is the latest company to choose Nebraska for its newest expansion. Plans call for investing $80-100 million and hiring 100 employees for a state-of-the-art facility to be located on 30 acres at the Biorefinery Campus in Blair, Nebraska. The company expects to be producing enzymes for corn-based ethanol and enzymes for cellulosic ethanol start-ups at the plant by 2010.

Landing the Danish company further builds Blair's—and Nebraska's—reputation for attracting some of the world's top manufacturers working on solutions to tomorrow's critical issues. The Campus is home to Cargill Sweeteners of North America, one of the world's leading producers of corn sweeteners; Midwest Lysine receives the corn derivative dextrose from Cargill to produce Biolys 60, a premium form of feed-grade lysine added to hog and poultry livestock feed; NatureWorks, a stand alone entity owned by Cargill, creates polylactic acid, a polymer derived from dextrose it receives from Cargill; and Cargill PGLA-1, a joint venture partnership between Cargill and PURAC, a subsidiary of the Dutch food group CSM. PGLA-1 produces lactic acid for sale to its parent companies, including PURAC's food and pharmaceutical business.

Nebraska's Appeal
What makes Nebraska so appealing to these manufacturing giants in search of new locations? After all, consider that Novozymes conducted a worldwide search, which encompassed three continents and five U.S. states before selecting Nebraska. According to Peder Holk Nielsen, executive vice president and head of Novozymes' enzyme business, this location will allow the company to sustain its close cooperation with bio ethanol customers across the Midwest, provides the company with access to a well-educated workforce and good infrastructure, and, similar to its Midwest counterparts, is very competitive globally.

Dedicated, hardworking and well-educated employees, good infrastructure, ready availability to key modes of transportation and congestion-free transportation routes, low utility costs, high quality of life – time and again these attributes are cited by leaders in the manufacturing industry who are happy to call Nebraska "home."

Nebraska's Industries
Manufacturing in Nebraska grew an impressive 7.4 percent from 2001-2006. The state's number one manufacturing sector is food products, recording $1,918 million GDP in 2004 with total sales of more than $16,563,441,000 in 2002. The state is actively pursuing manufacturers in the processed foods sectors, along with companies (such as Novozymes) whose bioscience- and technology-related products are derived from raw food materials.

Nebraska's Incentives
Nebraska is particularly unique in that its bioscience and medical technology industries focus on both human and animal health care products. The growing interest from manufacturers worldwide is due in large part to the Nebraska Advantage incentives program passed in 2006. Tiers One through Five target larger manufacturers, whose investments vary from $1 million, $3 million, $10 million and $30 million and the number of jobs created range from 10 to 100. Anew Super Tier Six introduced this year, is aimed at businesses investing $10 million and creating 75 jobs, or investing $100 million and creating 50 jobs.

While incentives vary according to each tier, overall, they include investment credits, sliding scale job credits, sales tax refunds on project's capital purchases, customized job training, tax exemptions on manufacturing equipment, manufacturing or processing raw materials, utilities used in manufacturing and related services, and microenterprise tax credits. The receipt of these tax incentives is dependent on businesses meeting wage and employment levels.

The Nebraska Customized Job Training Advantage provides a flexible and discretionary job training program with grants from $800-$4,000 per qualified new job. Additional funds may be available for new jobs created in rural and high poverty areas. Another example is the Nebraska Research and Development Advantage that offers a refundable tax credit for qualified research and development activities undertaken by a business entity. The credit is equal to 15 percent of the federal credit allowed under Section 41 of the Internal Revenue code of 1986.

Nebraska's ability to meet and exceed new and expanding manufacturers' needs has led to a strong and growing base of manufacturers employing 101,400 people in all manufacturing sectors (in December 2007) and paying average annual wages of $38,349 (2007) – about $4,500 more per year than the state's overall average annual wages.

These manufacturing industries dovetail with another of Nebraska's targeted industries: transportation, warehousing and distribution logistics, providing companies with the total start-to-finish package, abundant raw food products, outstanding state-of-the-art manufacturing facilities, and quick, smooth and efficient shipping of those finished products anywhere in the world.

Nearly 18 percent of all U.S. manufacturers and 20 percent of the nation's population is located within a 500-mile radius of Omaha making FTZ No. 19 in Omaha a strategic stronghold for the growing clientele it supports. Located in Cargo Zone LLC on 17 acres of land with 250,000 square feet of warehouse space, FTZ No. 19 supports international commerce for a growing list of businesses including manufacturers and processors, assemblers and repackagers, all importers (including retailers), domestic exporting distributors handling both domestic and foreign merchandise, and distributors and wholesalers.

The majority of U.S. destinations can be reached in two to three days by truck from this location, and Eppley Airfield, Omaha's major commercial airport, is located five minutes northeast of the downtown and five minutes from the Trade Zone. FTZ No. 19 also has overnight access to international gateways including Chicago O'Hare, Minneapolis, Denver and Kansas City International Airports. The Omaha area also is served by several barge lines via the Missouri River that typically provide water transportation from March through November.

Nebraska's FTZs
Located on 372 acres in Lincoln's northwest quadrant – adjacent to the Lincoln Municipal Airport and near Interstate 80 – is FTZ No. 59, available for general purpose, including manufacturers, processors, and others similarly listed for FTZ No. 19. As far back as 1980, FTZ Subzone 59A has exclusively housed parts involved in the production of many Kawasaki vehicles, including motorcycles, personal watercraft, all-terrain vehicles, utility work trucks and industrial robots. In 2006, Kawasaki shipped $386.3 million in products throughout the U.S. and exported $77.7 million in products.
 
About the Author