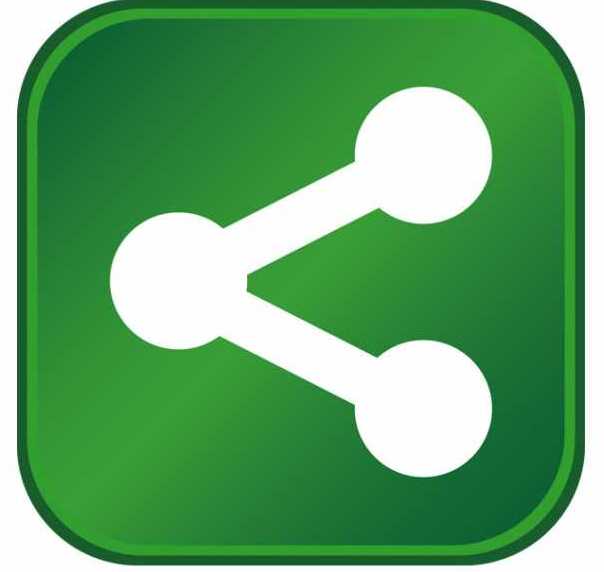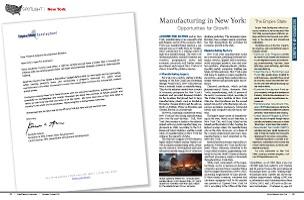 Across the nation and in New York, manufacturing is an especially vital and dynamic sector of the economy. New York sees manufacturing playing a significant role as it shifts from its "smokestack" production to a leading center of high-tech manufacturing. The state's educated population, research-oriented universities, geographical assets and economic incentives will further attract investment and support New York as it strives to lead the global economy.
A Manufacturing Legacy
For well over a century, starting with the opening of the Erie Canal and continuing through World War II, New York State has been a national leader in manufacturing. The jobs the industry created were a source of economic prosperity for New York's residents and provided financial stability for the localities that played host to large manufacturing plants, such as Kodak in Rochester, General Motors and the auto industry in Buffalo, Pfizer in Brooklyn and General Electric in Schenectady.
However, mirroring a nationwide trend, New York has been losing manufacturing jobs over the past decades. Still, New York State remains a leader in the industry ranked sixth in overall manufacturing employment in 2009, according to the U.S. Bureau of Labor Statistics, and the overall value of manufacturing in New York far outpaces the majority of states.
The state has a supply of well-educated, highly skilled workers and has begun to invest in skilled manufacturing areas, retaining the research, development and more advanced manufacturing jobs of otherwise declining industries. The remaining manufacturing base contains unique opportunities that demonstrate the potential for economic growth in the state.
Manufacturing Sectors
New York State manufacturers today are a diverse unit, producing food and beverages, textiles, apparel and accessories, wood and paper products, auto and aviation products, pharmaceuticals, plastics, specialty metals, computers, building materials, fixtures and more. New York is also still home to leaders in many manufacturing sectors—among them medical devices, energy systems and specialty glass and ceramics.
Chemical producers, which include pharmaceutical firms, dominate New York's manufacturing, with 26 percent of the sector's economic output, according to The Public Policy Institute of New York State Inc. Food producers are the second largest sub-sector with other large sub-categories including machinery, fabricated metals and computer and electrical systems.
The largest single center of manufacturing in the state, based on job numbers, is New York City, with Long Island not far behind and the Hudson Valley boasting the highest average salary for manufacturing jobs in the state. However, as a share of the overall employment and wage base, manufacturing is most important in Upstate New York.
Metal fabrication remains especially important in Western New York and the Mohawk Valley; chemicals contribute to the Long Island economy; papermaking continues to fuel the North Country economy; and food processing employs thousands throughout New York State.
While most components of the manufacturing sector experienced declines, computer and electronic manufacturing showed improvement from 2004 to 2008, increasing employment by nine percent. If these trends continue, computer and electronic equipment will be the number one product of Upstate New York by 2013, according to the Office of the State Comptroller. As of 2008, there were over 250,000 high tech industry jobs Upstate and 44 percent were in the most advanced technology areas. In other "leading edge" technology areas, Upstate has shown significant improvement, adding 6,000 jobs in information and communications from 2004 to 2008, and 1,800 jobs in life science technologies.
New York State Assets and Incentives
New York has an excellent higher education system, with many top engineering and science programs, making it well situated to provide skilled
workers. College enrollments have soared: from 2000 to 2008, undergraduate and graduate enrollment increased by 16 percent. As of 2008, there were 1.2 million students enrolled in degree-credit programs in New York State's 270 colleges and universities, according to the New York State Education Department. Further, amenities and services that high-tech companies and their educated workforce seek, such as good schools, affordable housing, proximity to urban centers, stable taxes and quality communities, are readily available.
New York State, through Empire State Development, the state's economic development agency, offers many incentive packages to attract and retain manufacturers. Programs like the Manufacturing Assistance Program (MAP) assist New York State manufacturers investing in capital projects that significantly improve production, productivity and competitiveness. The Industrial Effectiveness Program (IEP) provides technical and financial assistance to help manufacturing firms address competitiveness issues that increase productivity, efficiency and market share. Another new program is the Excelsior Jobs Program, which provides job creation and investment incentives to firms in targeted industries such as biotechnology, pharmaceuticals, high-tech, clean-technology, green technology, agriculture and manufacturing. Firms in these industries that create and maintain new jobs or make significant financial investment are eligible to apply for up to four new tax credits. In addition, the New York Power Authority (NYPA), the country's largest state public power organization, which produces some of cheapest electricity in North America, targets its allocations of low-cost hydropower to help attract and retain major employers in the state. Other specialized incentives help businesses control costs and remain viable in this tough economy.
Success Stories
Examples of recent manufacturing success in New York State include Globe Metallurgical, General Motors, GlobalFoundries and Dresser-Rand, among others.
After six years sitting idle, the Globe Metallurgical Plant in Niagara Falls opened in 2009. Most solar technologies require purified silicon, which is in high demand but is extremely scarce. Globe Specialty Metals manufactures purified silicon at its Niagara Falls plant, which is expected to help attract major solar panel manufacturers to the state and the region. Globe Specialty Metals invested more than $25 million for the refurbishment of two furnaces.
General Motors (GM) recently chose the Tonawanda Engine plant to invest $400 million to produce a new generation of fuel efficient small block truck and car engines. The announcement was vital to Western New York's automobile industry and to New York manufacturing as a whole, and demonstrates GM's confidence in New York State. Also in 2010, GM announced that the company would invest $425 million to retrofit Tonawanda Powertrain to manufacture the new 2.0L and 2.5L Ecotec engines, retaining 470 jobs at the plant and countless jobs at local businesses and suppliers. Together, these announcements position the plant as a leader in GM's transformed product portfolio.
GlobalFoundries is the world's first full-service semiconductor foundry with a truly global manufacturing and technology footprint. It provides a unique combination of advanced technology, manufacturing excellence and global operations. After a worldwide search, GlobalFoundries chose New York's Capital District as the location to establish its Fab 8 microprocessor fabricating facility. GlobalFoundries is the largest private-public investment in the history of New York State and the largest capital investment in the country. GF invested $4.2 billion in the Fab 8 plant in Saratoga County and will create approximately 1,400 new, direct semiconductor manufacturing jobs and approximately 5,000 new, indirect jobs in the region. It expected to begin production of the 300mm wafer at 28 nanometer node, a product two generations ahead of the current cutting edge 45 nanometer chip.
Dresser-Rand recently invested $9.6 million in its Olean, New York, operations to increase the R&D capacity at the facility. This investment will accommodate additional work by Dresser-Rand to develop cutting-edge supersonic compressor technology, as part of the company's investment in Ramgen Power Systems, LLC. As a result, 787 jobs will be retained at the Olean manufacturing facility, with an additional 50 new high-paying jobs being created.
Conclusion
When Governor Andrew Cuomo took office in January 2011, he recognized that the first step toward growing New York's manufacturing sector is lifting burdensome taxes and regulations that hinder the industry. As such, he has made it a priority to enact business-friendly policies at the state level that encourage growth, such as implementing a 2 percent property tax cap, reducing state mandates, creating the new Recharge NY power program and utilizing our universities to encourage public-private partnerships. These initiatives, as well as others the governor has planned, will make the state more business friendly and create much-needed jobs in New York. New York State's tremendous human capital and resources, along with a business climate that is increasingly becoming more conducive to fostering economic development, gives the state the potential to regain its status as a global manufacturing hub.
About the Author