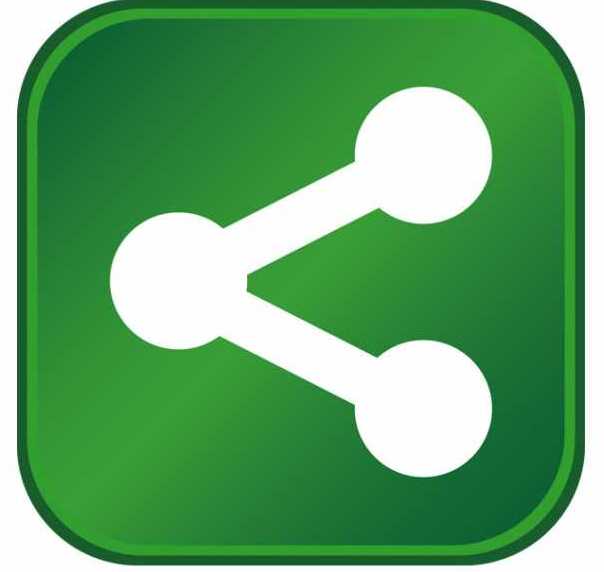 Despite the recent economic downturn and the destructive effects of the terrorist attacks of September 11, 2001, New York's pharmaceutical industry continues to thrive. New York's pharmaceutical industry has nourished the state's economy by bringing thousands of jobs and billions of dollars worth of investment. Many pharmaceutical companies recognize that they have much to gain from New York's many assets.
Economic Facts: Businesses
New York built its status as the world's 9th largest economy by making itself a business-friendly state. As a result of New York's business-friendly environment, five out of the 50 largest pharmaceutical firms in the world have either their global or US headquarters in New York. These five New York-based firms account for 20% of global pharmaceutical sales. But New York is not only home to large pharmaceutical companies, it is also home to many small innovative companies. In fact nearly 70% of all biotechnology industry firms employ less than 50 persons.
According to a recent issue of Site Selection Magazine, New York "ranked a solid 3rd" in the nation in attracting new and expanded corporate facilities. Just last year, New York State attracted 812 expansions, compared with only 75 in 1994 when the state placed a disappointing 20th. One of the industries driving these expansions has been the pharmaceutical industry. In fact, Pfizer – the world's largest pharmaceutical company – recently decided to invest $1 billion in New York City over the next 15 years resulting in 2000 additional jobs. Meanwhile, Bristol-Myers Squibb decided to expand their facilities in Syracuse. Furthermore, shipments by New York's pharmaceutical manufacturers were roughly $11.25 billion in 2000, up 89 percent from 1997. Roughly 85% of these sales are out of state which means that the pharmaceutical industry brought in $9.7 billion in wealth to New York from other states and countries. Biomedical research spending stimulated $87.37 million in research-related construction. The multiplier impact stream created $141.35 million int otal State spending. The pharmaceutical industry's employment and wealth creation in New York has shown growth rates more than double those nationwide.
Economic Facts: Jobs
According to some recent figures more than 845 bio/pharmaceutical firms across New York State employ more than 46,000 workers which means that New York accounts for 9% of the nation's total bio/pharmaceutical employment; this is significantly more than would be expected based on the state's population.
Why New York?
Pharmaceutical companies have chosen New York State because New York has worked hard to create an environment where academic creativity and industry stimulate one another. Since taking office in 1995, Governor Pataki has invested more than $730 million in New York's technology business sector and its research and academic institutions. Much of that investment has been in the biotechnology sector and related fields.
Academia: A Tradition of Excellence
Starting with the founding of King's College (Columbia University) in 1754, New York began a long distinguished tradition of academic excellence that today boasts 300 institutions of higher education making New York the state with the second highest number of colleges and universities in the country. New York is home to two Ivy League institutions – Columbia and Cornell – more than any other state in the country. It also boasts other excellent academic institutions such as NYU, Yeshiva University/Albert Einstein Medical School, The University of Rochester, Syracuse University, Fordham University, Rensselaer Polytechnic, and of course the State University of New York with campuses all over the state. The success of New York's academic institutions is seen by the fact that New York attracts more out of state students than any other state in the country.
This academic success is also reflected in New York's talented workforce which has 360,000 scientists and engineers, 10% of the nation's PhD's, and 200 members of the National Academy of Sciences. New Yorkers have further shown their academic excellence by winning 2700 health-related patents between 1996 and 2001 making New York number 4 in the nation. This talent has been nourished by the fact that both state and academic institutions have invested money and resources to promote this talent. In fact, according to a recent study by the National Science Foundation, doctorate granting academic institutions in New York invested a record $2.03 billion in research in 1999, up 7.83% from 1998. This rate of increase is higher than every other state in the US with more than $1 billion in research and development spending.
The State set out to attract the best and brightest scientific talent in the nation to New York''s research campuses by providing $7.5 million in grants to assist colleges and universities in attracting and retaining research faculty. New York's academic excellence has even lured federal funding. For example, The National Institute of Health awarded $1.3 billion to institutions in New York in 2000. This is an increase of 8.3% over the previous year and 18% over 1994. Clearly, there's a sense of momentum and energy in New York that continues to lure more and more talent and money to this state.
Pharmaceutical companies also acknowledge New York's tradition of academic excellence. Due to changes in medical and scientific research as well as the new advances in molecular biology, big pharmaceutical companies had to shift from classical pharmacology to molecular biology, genomics, and proteomics where future advances in this industry lie. Therefore, big pharmaceutical companies had to look to universities where these disciplines are thriving. They then turned to New York which has both the universities and the small biotechnology companies that had spawned from these new developments. As such, New York's academic institutions and small biotechnology firms provided the innovation that big pharmaceutical companies needed in order to move forward.
New York's academic institutions continue to work hard through the various research centers that have been established across the state, which often partner up with either private laboratories or companies. There's for example the Center for Pharmacogenomics at Albany Medical College, which focuses on identifying candidate genes for disease susceptibility as well as adverse reactions to chemicals and drugs. The center's chief partners are the Wadsworth Center Laboratory and Health Research, Inc. There's also The Center in Biomolecular Diagnostics and Therapeutics at Stony Brook University which works together with Cold Spring Harbor Laboratories and Brookhaven National laboratories on developing drug design and delivery among other fields.
State Government Support
The state plays an important role in the success of the pharmaceutical industry by facilitating cooperation between academia and industry. One of the ways in which New York State does this is by creating Centers of Excellence at New York's academic institutions. One such center is The Center of Excellence in Bioinformatics at Buffalo, which brings together Buffalo University's Center for Computational Research, Roswell Park, the Hauptman Woodward Medical Research Institute, and several private firms to decipher the structure of proteins and genes.
Additionally, New York State provides companies willing to invest in the state with incentive packages. For example, as a result of their decision to expand their facilities in Syracuse, Bristol-Myers is eligible for a package of local and state benefits that includes a $1 million Biotechnology Incentive Grant, a $500,000 Training Grant, and a Construction Materials Sales Tax Exemption of $7.756 million. New York State also helps companies move to New York State or expand their facilities here with grants. For example, when Valois of America decided to move their headquarters from Greenwich, Connecticut to Rockland County, New York, the state's economic development agency offered Valois a $60,000 capital grant.
With a large distinguished academic sector, a talented workforce, and many large and small innovative companies New York is the place to be for pharmaceuticals. Its many great resources offer unique opportunities for companies to explore the new fields of science and therefore bring the pharmaceutical industry to the future.
About the Author