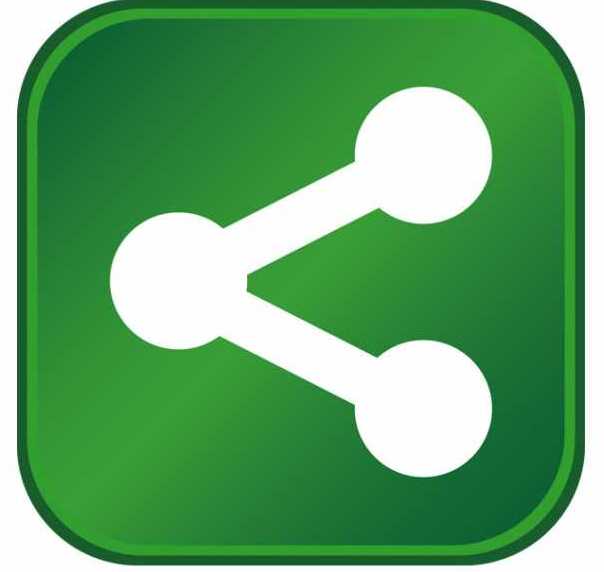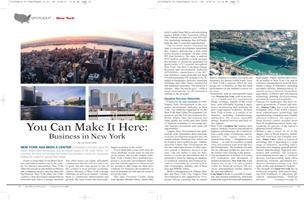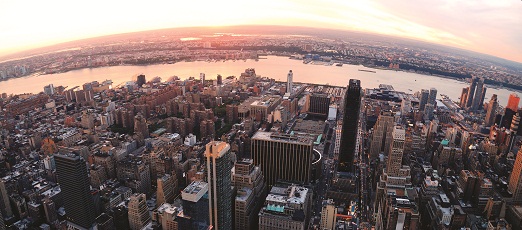 New York has been a center of American commerce since the Dutch settled New Amsterdam and its natural harbor in the early 1600s. For centuries, the state surrounding that harbor has provided a haven for companies looking for a place to spread their wings.
Home to more than 50 incubator facilities and ranked number one in the country for first-tier universities, New York offers the resources and skilled workforce that companies need to turn big ideas into big business. New York offers one of the country's best-developed transportation networks and offers a unique attribute few other states can claim: affordable communities that provide not only room to grow, but also easy access to one of the country's most prolific economic centers. Because of New York's unique offerings, as well as its leaders' commitment to continuous improvement and growth, the state boasts the thirteenth-largest economy in the world.
You'd think that a state with such obvious attributes would settle in and rest on its laurels, but not the Empire State. New York's leaders have instituted progressive economic development strategies that include aggressive financial and tax incentives that create an ideal environment for business development, as well as stimulate growth and job creation across the state.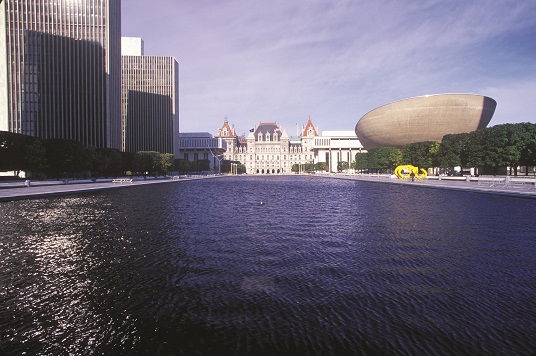 This June, Governor Cuomo, along with Speaker Sheldon Silver, Senate Majority Leader Dean Skelos and advertising agency BBDO Chief Executive Officer John Osborn, announced a new $50 million marketing campaign that will highlight the state's economic opportunities.
The Governor further increased the state's economic development investment this August, announcing a new solar power incentive program. As part of the NY-Sun Initiative, the state is making $107 million available to help increase the amount of electricity generated by photovoltaic (PV) systems throughout New York. The New York State Energy Research and Development Authority (NYSERDA), administrator of the NY-Sun Initiative, seeks proposals for large (50 kilowatts-plus) PV systems to be installed at businesses, factories, municipal buildings and other larger commercial and industrial customers. The Initiative's Web site— www.ny-sun.ny.gov/ —offers a single clearinghouse for all information relating to the program.
Creating Success Statewide
Created by the state legislature in 1941, Empire State Development is the economic development authority in New York. The umbrella organization for the New York State Urban Development Corporation and the Job Development Authority, Empire State Development uses loans, grants, tax credits and other forms of financial assistance to encourage private business investment and create job opportunities.
Empire State Development has gathered all of the information about statewide economic development programs into one central website, Business First, which can be found at www.nyfirst.ny.gov. Administered by Empire State Development, the site also represents dozens of other agencies critical to business success in the state. The site makes it easy for businesses to locate the information that is pertinent to them by making its database of technical expertise and financial incentives searchable by criteria such as type of assistance, industry, size of business and MWBE status.
With co-headquarters in Albany, Buffalo and New York City, Empire State Development is also supported by 10 regional offices, ensuring that no matter where a business is located, resources and assistance are always within reach. Each of New York's regions offers its own unique set of benefits, so that the ideal environment for any industry is never too far away.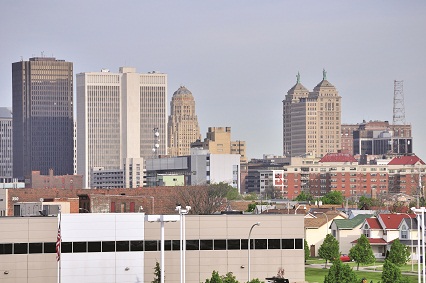 • Businesses with an international reach love Western New York, with its proximity to Canada and five international bridge crossings. Quality of life is key here, with affordable housing a major factor in attracting and retaining the area's high-quality workforce. Western New York is home to a variety of industries, including manufacturing, agribusiness, life sciences, renewable energy, financial services and back office support.
• New York's Southern Tier features open spaces, strategic location and advanced highway infrastructure, all of which attract a wide range of businesses and industries. The region offers two metropolitan areas—Binghamton and Elmira—as well as a number of small cities and extensive rural areas that border Pennsylvania. The Southern Tier also has an educated workforce and one of the lowest costs of living in the nation.
• The headquarters of dozens of Fortune 500 companies and thousands of smaller businesses, New York City is the largest city in the U.S. and a global center for financial services, life sciences, entertainment, media, fashion, the arts and industry.
• Long Island is home to a wealth of academic and research institutions, which has helped the region develop and maintain a high-quality, highly skilled labor force. Its proximity to New York City and its extensive transportation network have drawn a range of industries, including aerospace defense, pharmaceutical, financial services, biotech, biomedical, agriculture, software and information technology, printing, food processing, government, travel and hospitality.
• Famous for landscapes that have inspired generations of artists and writers, Hudson Valley has a rich history alongside some of the world's largest, most sophisticated technology and manufacturing companies and a highly educated workforce. The region's vibrant biotech cluster includes more than 90 biopharmaceutical firms, representing 60 percent of the nation's pharmaceutical industry.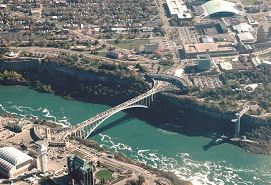 • Within a day's travel of 10 of the largest cities in North America, including both American and Canadian markets, Finger Lakes offers a logistical advantage that is appealing to a wide range of industries, including optics, photonics and imaging; general and advanced manufacturing; high-tech electronics and software; life sciences; telecommunications and IT; medical devices; food processing; back office operations; wineries; agricultural production; alternative energy (e.g., fuel cells, wind); and destination tourism.
• The strength of Central New York lies in its diverse economy, with sectors ranging from healthcare to education, advanced manufacturing, financial services and transportation. With deep roots in manufacturing, the region has used its production expertise to serve a high-tech world, including industries such as bio, bioprocessing and medical devices, as well as electronic and wireless devices such as sensors, radar and information technologies. Central New York is also a leader in the area of clean tech, including renewable energy and environmental systems.
• The Mohawk Valley brings together a promising package, with regional assets that include an exceptional quality of life and a strategic location along the Erie Canal. Its six counties sit at the geographic center of Upstate New York, linking all the major metropolitan areas together, and the region's wealth of academic and research institutions offer crucial resources for its major industry clusters, including distribution, materials processing, industrial machinery and services, agriculture, financial services and information and technology.
• Ranked by Forbes as fifteenth among "America's Most Innovative Cities" in 2010, Albany is a key asset of the Capital District, which delivers a strategic location in close proximity to all major markets of the northeast; an extraordinary quality of life with a mix of suburban rural communities and medium-size cities; a highly skilled workforce, and many world-renowned academic and research institutions. These intellectual centers provide unparalleled economic development potential, as well as opportunities for companies to grow and expand, especially in high-tech and knowledge-based industries.
• The ideal location for entrepreneurs and others looking for quality workers, strong schools and low costs in a stunningly beautiful setting, the North Country delivers a diverse economy, with sectors ranging from manufacturing, distribution, transportation, back office operations, tourism and development of natural resources. The region's growing alternative energy sector also delivers business benefits: numerous hydro power plants across the North Country provide low-cost energy to businesses in the state. Close to major Canadian population centers, the North Country is a desirable location for companies serving the North American market and for Canadian companies wishing to establish a United States branch operation.
New York Works for Business
New York is constantly adding more initiatives and programs that make the state a place where businesses succeed and stay. Find out exactly what New York has to offer your business at www.esd.ny.gov.
 
About the Author