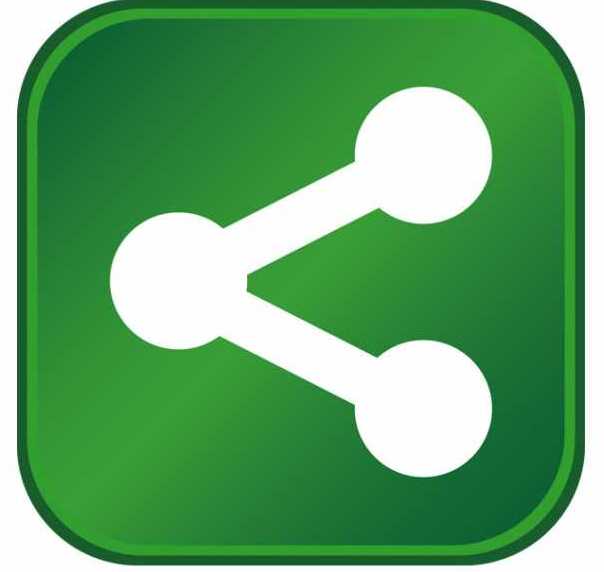 Governor Andrew M. Cuomo today announced that Bausch + Lomb, a global eye health company and a wholly owned subsidiary of Bausch Health Companies Inc., will grow its contact lens manufacturing business in the City of Rochester, Monroe County-a move that will allow the company to create 100 new jobs in the region. Parent company Bausch Health currently employs more than 1,000 people at its North Goodman site in Rochester. The project will include an expansion of the existing facility as well as the addition of production lines which will support the manufacture of the company's disposable silicone hydrogel daily wear contact lenses, helping to drive the long-term, future growth of the company. The expansion project is expected to get underway later this year and is expected to be completed in 2022. The company is also expanding its operations in Waterford, Ireland.
"This expansion will ensure Bausch + Lomb remains a major economic driver for Monroe County and the surrounding communities and continues providing quality jobs for hard-working New Yorkers," Governor Cuomo said. "By supporting the company's own investments in the region, we are once again demonstrating the Empire State's commitment to fostering growth and moving the Finger Lakes forward."
To assist with the expansion project, Empire State Development is providing Bausch Health with up to $3 million through the Excelsior Jobs Program. Monroe County, Rochester Gas & Electric, New York State Electric and Gas and Greater Rochester Enterprise offered incentives and help to move this project forward.
"The growth of Bausch + Lomb will continue to advance the manufacturing sector in Rochester and the Finger Lakes region and create new jobs," said Lieutenant Governor Kathy Hochul,who made today's announcement. "This project will expand the company's facility and grow its contact lens business, which will help to ensure long-term growth and continued success. High-tech companies like Bausch + Lomb are providing good jobs for Rochester-area residents and continuing to move the Finger Lakes forward."
Joseph C. Papa, chairman and CEO, Bausch Health said, "Bausch + Lomb is one of the world's most respected eye health brands, due in large part to the high-quality contact lenses manufactured at the Rochester and Waterford sites. By expanding the production capacity at both locations, we will continue to build on their legacies as we invest for the future. The increased manufacturing capabilities will enable us to meet our anticipated global customer demand for the Bausch + Lomb daily disposable silicone hydrogel contact lenses, a product that is critical to both our ongoing transformation and to our mission of improving people's lives globally."
Empire State Development President, CEO & Commissioner Howard Zemsky said, "Bausch + Lomb's planned expansion, investment and continued commitment to Monroe County will add to the long-term economic growth of the Finger Lakes, with jobs that reflect the region's skilled and talented workforce." 
One of the oldest continually operating companies in the United States, Bausch + Lomb was founded in the city of Rochester in 1853 and is a leading global eye health organization. Its core businesses include over-the-counter products, dietary supplements, eye care products, ophthalmic pharmaceuticals, contact lenses, lens care products, ophthalmic surgical devices and instruments. Bausch + Lomb develops, manufactures and markets one of the most comprehensive product portfolios in the industry, which is available in more than 100 countries.For more information, visit www.bausch.com. 
Congressman-elect Joseph D. Morelle said, "Bausch + Lomb is one of our community's most iconic and important economic assets. Their commitment to expanding and creating new jobs in Rochester is a testament to the economic growth opportunities our region offers. Through our work together we will continue to expand opportunities and create a brighter future for every person who calls Monroe County home." 
Senator Joe Robach said, "Since 1865, Bausch + Lomb has been a Rochester institution and with today's news that they will expand their existing facility as well as grow their workforce that already employs over 1,000 people in our region, we can celebrate Bausch + Lomb's continued commitment to the city that it was founded in. Bausch + Lomb's presence in Rochester and Monroe County shows, due to talented and skilled workforce, that our region will continue to be a leader in producing state of the art products that work to improve people's lives."
Assemblyman Harry Bronson said, "I applaud Joseph C. Papa, and the team at Bausch and Lomb for their commitment to our region. Today's announcement by the company and Governor Cuomo, Monroe County, the City of Rochester and RG&E shows that the Rochester area has a strong, diverse, and skilled workforce and is in an economic position to create jobs for the future. This an another step in the creation of good jobs for the families of our region and I look forward to Bausch and Lomb's continued growth and the addition of jobs at their Rochester campus."
Rochester Mayor Lovely Warren said, "Job opportunities are the key to creating growth and opportunity for Rochester's residents," said Mayor Lovely Warren. "More jobs lead to safer, more vibrant neighborhoods and ultimately, better educational opportunities so we are extremely grateful to Empire State Development, RG&E and all of those who contributed to make this expansion possible and especially to Bausch + Lomb for their commitment to investing and growing in the City of Rochester."
Monroe County Executive Cheryl Dinolfo said, "Imagine Monroe is proud to be investing in Bausch + Lomb's job-creating expansion to ensure this iconic Rochester company remains as much a part of our strong future as our storied past. On behalf of a grateful community, we thank Bausch + Lomb for their continued commitment to doing business and growing more jobs in Monroe County today and in the days to come."
Finger Lakes Regional Economic Development Council Co-Chairs, Monroe Community College President Anne Kress and Greater Rochester Chamber of Commerce President and CEO Bob Duffy said, "Bausch + Lomb is an incredibly important part of Rochester's rich history and of its' future. This successful company's continued commitment to the region speaks volumes about the highly skilled workforce available here and supports the council's vision of moving the optics, photonics and imaging industries forward in the Finger Lakes region."
NYSEG and RG&E Manager, Economic Development, Joseph M. Rizzo said, "The RG&E business model encourages strong collaborative partnerships, fostering new and innovative investment and job growth, to further strengthen our communities. Bausch + Lomb has been a long standing and valued customer of RG&E in the City of Rochester and Monroe County for many years. The decision by Bausch Health to make this state-of-the art investment and bring new jobs to Rochester, further strengthens our competitive edge in the Finger Lakes region and recognition as a world leader in optics, photonics, and imaging.  RG&E, in collaboration with our community partners at the local, regional, and state level, along with officials at Bausch + Lomb, is proud to provide economic development grant assistance to help offset electric and natural gas upgrades to support this very exciting project.  We applaud Bausch + Lomb and Bausch Health and wish them continued success." 
Matt Hurlbutt, president and CEO, Greater Rochester Enterprise said, "The highly skilled workforce, industry expertise, and low cost of doing business made Rochester, NY the right place for Bausch + Lomb to expand its operations. This major investment reinforces the Greater Rochester, NY region's position as the world leader in optics and imaging."
Accelerating Finger Lakes Forward: Today's announcement complements "Finger Lakes Forward," the region's comprehensive blueprint to generate robust economic growth and community development. The State has already invested more than $6.1 billion in the region since 2012 to lay the groundwork for the plan - investing in key industries including photonics, agriculture and food production, and advanced manufacturing. Today, unemployment is down to the lowest levels since before the Great Recession; personal and corporate income taxes are down; and businesses are choosing places like Rochester, Batavia and Canandaigua as a destination to grow and invest in.
Now, the region is accelerating Finger Lakes Forward with a $500 million State investment through the Upstate Revitalization Initiative, announced by Governor Cuomo in December 2015. The State's $500 million investment will incentivize private business to invest well over $2.5 billion - and the region's plan, as submitted, projects up to 8,200 new jobs. More information is available here.