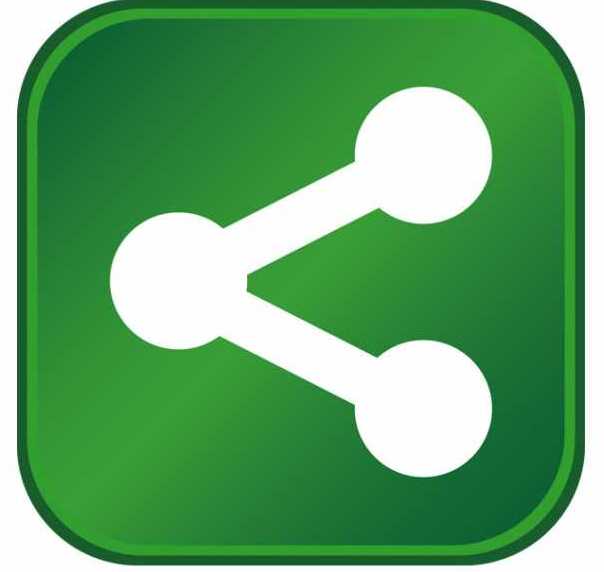 Company to Create 100 New Jobs and Increase its total Lower Manhattan Presence to More than 1,100 Jobs
Image via Wikipedia
Governor Andrew M. Cuomo and Mayor Michael R. Bloomberg recently announced that Oppenheimer & Co., a leading financial services firm, will make Lower Manhattan its long-term home for its expanded headquarters and invest $15 million in its new 85 Broad Street offices as a result of a large-scale restructuring of its New York City offices. To encourage Oppenheimer & Co. to retain and increase its Downtown presence, Empire State Development (ESD) and the New York City Economic Development Corporation (NYCEDC) worked closely with Oppenheimer to develop a plan to secure up to $3 million from the federal World Trade Center Job Creation & Retention Program Grant (WTC JCRP).
"Retention and expansion of New York's world-class financial services companies is critical to revitalizing Lower Manhattan and restoring our standing as the financial capital of the world," Governor Cuomo said. "From keeping jobs in New York, to creating new jobs for a more robust economy, projects like these send a clear message that New York is open for business."
"After the attacks of 9/11, we made a firm commitment to rebuilding Lower Manhattan and making it a more attractive place than ever to live and do business," Mayor Bloomberg said. "Today's announcement that Oppenheimer & Co. will move hundreds of jobs to Lower Manhattan is the latest evidence that our efforts are succeeding. Over the past six years alone, more than 280 firms in a wide range of industries having relocated to Lower Manhattan, and thousands of new housing units have been built in the neighborhood."
"We are pleased with our decision to remain in NYC, where our company has been located for over 130 years," Chairman and CEO of Oppenheimer & Co. Albert "Bud" Lowenthal said. "Our new headquarters in downtown Manhattan will allow us to consolidate our operations in a single location while lowering our overall cost of occupancy. This cost savings will permit us to reinvest these savings in growing our business in NYC and the rest of the country. We are appreciative of the assistance provided by New York State and New York City in making this decision possible."
Funded by the U.S. Department of Housing & Urban Development and administered by ESDC in cooperation with NYCEDC, the grant and other benefits available in Lower Manhattan ultimately secured Oppenheimer's continued presence in New York, preventing its potential relocation to New Jersey and the loss of over 1,000 financial service jobs. Under the terms of the agreement, Oppenheimer & Co. will commit to maintaining its headquarters and jobs in Lower Manhattan for at least 10 years, and can only attain full benefits under the Grant if it adds100 new jobs within five years.
The HUD-funded JCRP was approved in 2002 to assist businesses in Lower Manhattan that committed to remaining or expanding in Downtown after the events of September 11, 2001. Since its inception, over $257 million in JCRP grants have helped gain the commitment of 70 companies to remain, expand or move to Lower Manhattan, creating and retaining over 67,000 Lower Manhattan jobs.
Empire State Development President, CEO & Commissioner Kenneth Adams said, "Projects like these will support and strengthen New York's financial services industry to ensure it remains a key employer and economic force in New York City. The World Trade Center Job Creation and Retention Program was built with companies like this in mind, to provide the greatest possible return for taxpayers and encourage businesses to grow and invest in New York. Working with Governor Cuomo and the City, we will continue to identify and deliver the tools financial businesses need to generate economic opportunity in the City and across the state."
New York City Economic Development Corporation President Seth W. Pinsky said, "The redevelopment of Lower Manhattan, which continues to gain momentum, is critical to the future of our City's and State's economy. The decision by Oppenheimer & Co. to keep its headquarters in Lower Manhattan is a further vote of confidence in the area's revitalization."
Senator Charles E. Schumer said, "Today's announcement is proof positive that Lower Manhattan will remain the center of the financial world for years to come. Oppenheimer & Co's decision to expand its headquarters downtown is a testament to the success of our revitalization efforts in the wake of 9/11, and sends one more clear signal that Lower Manhattan is not just back on its feet, but running full speed ahead."
Congressman Jerry Nadler said, "For 10 difficult and busy years, we have worked hard to rebuild Lower Manhattan and recover from the utter devastation of 9/11. Little by little, Downtown has regenerated and reemerged a new and dynamic hub for the City's economy and day-to-day life. The presence and expansion of Oppenheimer and Co, which will bring more jobs and economic development Downtown, is a welcome and encouraging sign of progress."
Assembly Speaker Sheldon Silver said, "This is another key step in our continuing effort to rebuild this community by creating jobs, attracting new residents and businesses and showing the world that Lower Manhattan is stronger than ever. This investment by Oppenheimer & Co., along with the new parks, schools and housing we have built over the last decade, clearly demonstrate that Lower Manhattan is not only the financial capital of the world, but among our city's greatest neighborhoods in which to live, work and raise a family."
State Senator Daniel Squadron said, "The Oppenheimer & Co expansion is yet another sign that the rebuilding of Lower Manhattan is real and moving full-speed ahead. From new jobs and businesses to revitalized open spaces, Lower Manhattan remains one of the best places in the city to live and to work. We're thrilled that Oppenheimer has made our community its long-term home."
Deputy Mayor for Economic Development Robert K. Steel said, "While New York City's economy continues to become more diverse, the financial services sector remains a critical foundation of our global competitiveness. Oppenheimer's decision to invest in Lower Manhattan is a testament both to New York's continued role as a global financial capital as well as Lower Manhattan's resurgence."
Before an agreement was reached, Oppenheimer had considered opportunities to consolidate and relocate over 1,000 of its nearly 1,400 New York City employees, including those in its 580-person U.S. headquarters located at 125 Broad Street, to either Lower Manhattan or Jersey City, New Jersey.
During this time, New Jersey made it clear that it could offer significant real estate cost saving opportunities to the company due to lower lease rates and tenant improvement costs, in addition to its aggressive incentive programs, in an effort to attract 1,111 of Oppenheimer's New York City employees (the firm had plans to maintain its Wealth Management Division—with its 295 employees—in Midtown Manhattan regardless).