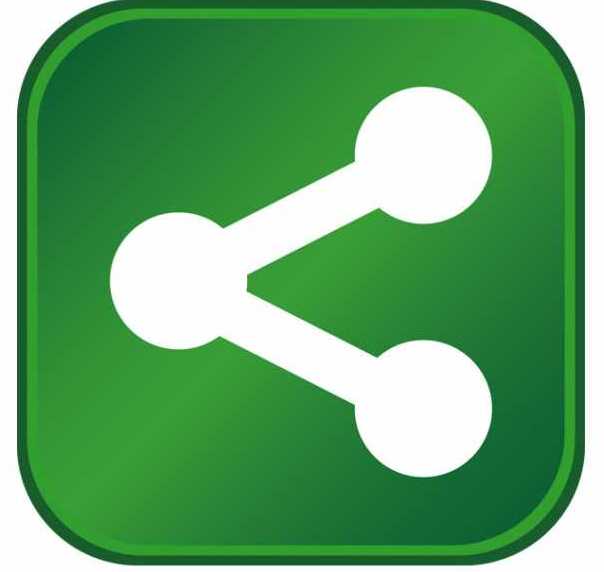 Agro Farma will invest $97 million to build new facility, adding 450 new jobs.
Governor Andrew M. Cuomo recently  announced that dairy product manufacturer Agro Farma, Inc. will expand in the Town of Columbus, creating 450 new jobs.
Agro Farma will invest $97 million to build and equip a new dairy processing facility. Empire State Development (ESD) will provide Agro Farma with $16 million in job-creating incentives.
"Agro Farma's expansion in Chenango County will create hundreds of new jobs and increase the demand for milk from New York dairy farms," Governor Cuomo said. "The dairy farming industry is vital to New York and today's announcement is part of my administration's commitment to invest in our state's agricultural community and bring jobs to New York. I thank Agro Farma for their commitment to manufacturing quality products and providing meaningful work to hundreds of New Yorkers. We will continue to work hard to attract business and foster economic growth all across the Empire State."
Agro Farma is a dairy product manufacturer based in the Town of Norwich in Chenango County. The new facility in the Town of Columbus will be capable of producing cultured products such as yogurt and sour cream and may expand to include other milk-derived products. Agro Farma's increased capacity to produce more dairy products will increase the demand for milk produced in New York State. The new investment continues Agro Farma's recent growth including $115 million invested in property and plant improvements over the past five years. The project will retain 386 employees and create 450 new jobs.
Agro Farma CEO and Founder Hamdi Ulukaya said, "We've always believed that New York is the best place to do business, and this expansion continues Agro Farma's history of investing in the state. This world-class facility will result in hundreds of new jobs and increase our capacity to continue producing only the highest quality, best tasting products for our fans across the country. Thanks to Governor Cuomo and Empire State Development for their leadership in helping boost the economy and support businesses in New York."
Empire State Development President, CEO & Commissioner Kenneth Adams said, "Agro Farma's new project demonstrates the strength of the Southern Tier as an attractive region for businesses to expand and invest. The company's investment in Chenango County will create hundreds of new jobs and ensure New York remains a leader in dairy products manufacturing. As Governor Cuomo has announced, New York is open for business, and this shows that our state is back on the right track."
Senator James L. Seward said, "This is great news for Otsego and Chenango Counties and the area as a whole. It's been my pleasure to work with Hamdi Ulukaya on this tremendous, growing business that is helping dairy farmers, providing jobs, and growing agri-business in our area. Chobani yogurt is number one in America right now, and it's not hard to see why. The expansion of Agro-Farma will bring tens of millions of dollars in investment and hundreds of new jobs to our area. I applaud Governor Cuomo for his work to boost jobs and investment in our state."
Senator Tom Libous said, "Agro Farma is a true success story, growing from 5 local employees to hundreds in just a few years. The Governor's and my priority this year has been simple: help create jobs. That's why we worked to pass a historic property tax cap and cut the State Budget by $3.5 billion. I'd like to thank Governor Cuomo and Empire State Development for their continued commitment to promote job growth and congratulate Agro Farma on all its success."
Assemblyman Gary Finch said, "Agro-Farma's expansion is the result of a productive collaboration between the private and public sector, leading to capital investment and new job creation. Dairy products manufacturing is an important industry in my district and in this region of New York, and I thank Governor Cuomo and the other partnerships that worked hard to make this investment a reality."
Assemblyman William Magee said, "As Chairman of the Assembly Agriculture Committee, I applaud the decision by Agro Farma to create 450 new jobs in the Southern Tier of New York. Our agricultural community is a major party of this state's economy, and we must do all we can to support the thriving dairy products manufacturing industry. Governor Cuomo's leadership has already led to job creation here in New York, and I look forward to working together with him to continue to bring jobs to our great state and in growing the agriculture industry."
Assemblyman Clifford Crouch said, "Attracting and retaining business is essential for the economic well-being of communities across New York State. Today we have seen the results of a business environment that together with the public sector's help has brought new jobs to Chenango County. This is a major boost for the dairy products industry and I commend Governor Cuomo for making job creation one of his top priorities."
Agro Farma is New York State's largest dairy manufacturer. Headquartered in Norwich, N.Y., the company produces Chobani, America's #1 yogurt brand. Agro Farma believes that people have great taste; they just need great options. That is why Agro Farma produces only the highest quality, best tasting products made with only natural ingredients. As part of Agro Farma's Nothing But Good philosophy, they are committed to supporting local farmers and strengthening the New York State economy. They exclusively use milk from New York-area farms to produce Chobani. The company also gives a portion of its annual profits to charities worldwide through its Shepherd's Gift Foundation.
Empire State Development is New York's chief economic development agency and administrator of the statewide business resource portal: New York First (www.NYfirst.NY.gov). The mission of Empire State Development is to promote business investment and growth that leads to job creation and prosperous communities across New York State. ESD also oversees the marketing of "I LOVE NY," the State's iconic tourism brand. For more information on Empire State Development, visit www.esd.ny.gov.