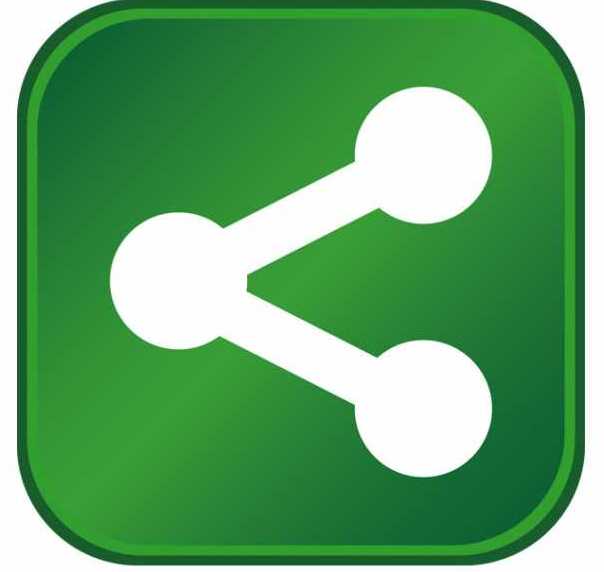 Image via Wikipedia
Governor Andrew M. Cuomo recently announced that Mediacom Communications Corporation will build its new corporate headquarters in Blooming Grove, New York. With its 4,500 employees in 22 states, Mediacom is the nation's 8th largest cable television company, providing advanced broadband services to 1.3 million residential and business customers in 1,500 small cities and towns across America.
The 110,000 square foot facility, which is expected to be completed in the fall of 2012 at a cost of about $35 million, will generate new construction jobs, will help stimulate local economic activity, will result in the retention of 250 high-paying jobs in the Hudson Valley, and will allow Mediacom to expand its local workforce in the coming years. The project is the result, in part, of negotiations between Mediacom and Empire State Development (ESD), which provided the company with an incentive package totaling $7.5 million.
"This is great news for the Hudson Valley and a sign to all businesses that New York is a place to invest and grow. I am pleased that Mediacom has chosen to expand and reinvest in New York," Governor Cuomo said.
"We started with a vision of relocating to a state-of-the-art corporate park that reflected the high-tech nature of our business and that our employees would be proud to call home," Mediacom's Chairman and CEO Rocco B. Commisso said. "Along the way, we received tremendous cooperation and encouragement from Town, County, State and Federal governmental officials, facilitating our decision to remain and build in New York. While the state of New Jersey made an extremely attractive offer to move there, Blooming Grove is an ideal location for our Hudson Valley based employees. It is my hope that Mediacom's major capital investment in this project paves the way for accelerating economic development in Orange County."
ESD President, CEO & Commissioner Kenneth Adams said, "By maintaining and expanding its operations in Orange County, Mediacom will continue to provide employment and economic opportunities for the local community. Keeping one of the largest media and telecommunications companies in the Tri-State Region at home in New York demonstrates the strength of the Hudson Valley as a prime region for businesses to grow and invest in New York."
Senator Charles E. Schumer said, "Mediacom is making the right decision to invest in Orange County, creating new construction jobs in the short term and laying the groundwork for even more new jobs over the long term in the Hudson Valley. I'm hopeful that this new headquarters will be a hub of even more economic growth in the coming years, and will do everything I can do help Mediacom succeed."
Senator Kristen Gillibrand said, "Even in the face of one of the most challenging economic times, the Hudson Valley is still attracting new business and new jobs. I applaud Mediacom's expansion in Orange County with its planned state-of-the-art facility, and all the new jobs it will bring. I was proud to work together with Mediacom, Governor Cuomo, the Empire State Development, county and local officials to make sure Mediacom could grow their business and create jobs right here in Orange County."
State Senator Bill Larkin said, "I am very happy to hear that Mediacom has decided to stay in Orange County and make Blooming Grove the home of its new corporate office. I wish to commend the Governor for helping to make this critical investment a priority and a reality. His unwavering support ensures the retention of 250 jobs and the creation of future employment opportunities with the leading telecommunications company headquartered in the Hudson Valley. I would like to also thank Rocco Commisso, founder and CEO of Mediacom Communications Corporation, for his steadfast commitment to the region and his employees."
Orange County Executive Edward Diana said, "By staying in Orange County and deciding to build a new corporate headquarters here, Mediacom Communications believes in the County's entrepreneurial atmosphere, supported by a dedicated economic development team working hard each and every day to generate and promote jobs for our region. I appreciate the faith Rocco Commisso has placed in the County of Orange, and I look forward to Mediacom's future growth and continued success. I would also like to thank Governor Cuomo and Empire State Development for their involvement in this important project that will benefit both the residents of Orange County and New York State for years to come."
Town of Blooming Grove Supervisor Frank Fornario said, "As town supervisor, I am both proud and pleased that Mediacom Communications has chosen the town of Blooming Grove as its new home. This successful addition of a prosperous business to our town is a shining example of how the business community and local government can work together for positive results for all."
About Mediacom
Mediacom Communications is one of the leading cable operators focused on serving the smaller cities in the United States, with a significant concentration in the Midwestern and Southeastern regions. Mediacom Communications offers a wide array of broadband products and services, including traditional and advanced video services such as digital television, video-on-demand, digital video recorders, high-definition television, as well as high-speed Internet access and phone service. Through Mediacom Business, the Company offers affordable broadband communications solutions that can be tailored to any size business. For more information about Mediacom Communications, please visit www.mediacomcc.com.
About ESD
Empire State Development is New York's chief economic development agency and administrator of the statewide business resource portal New York First (www.NYfirst.NY.gov). The mission of Empire State Development is to promote business investment and growth that leads to job creation and prosperous communities across New York State. ESD also oversees the marketing of "I LOVE NY," the State's iconic tourism brand. For more information on Empire State Development, visit www.esd.ny.gov.