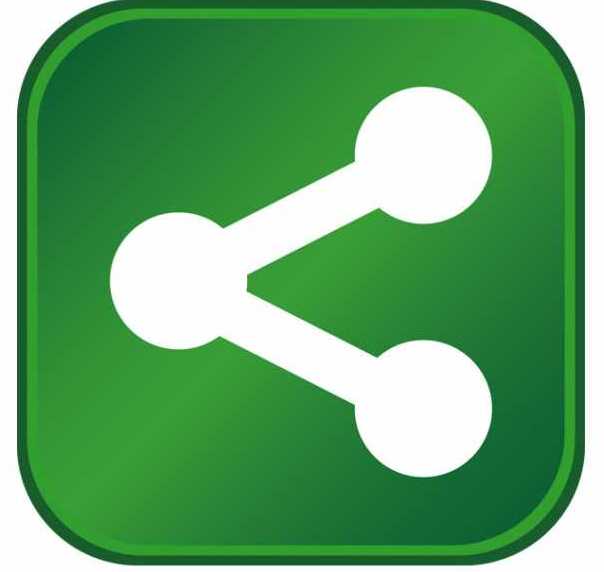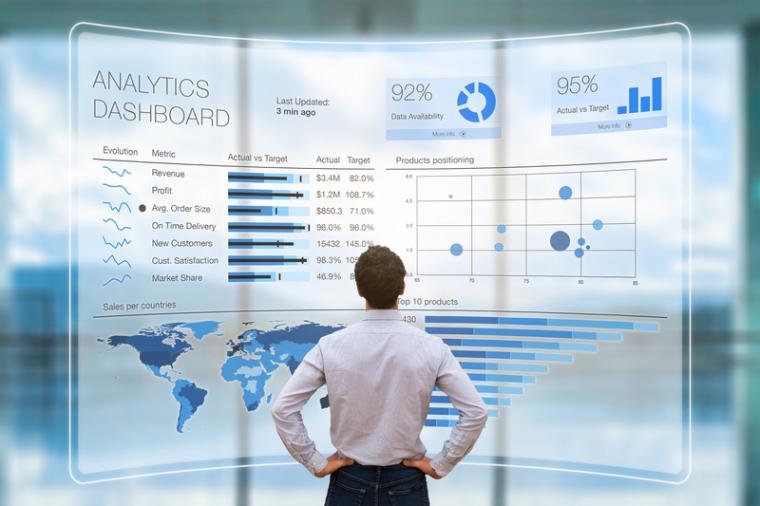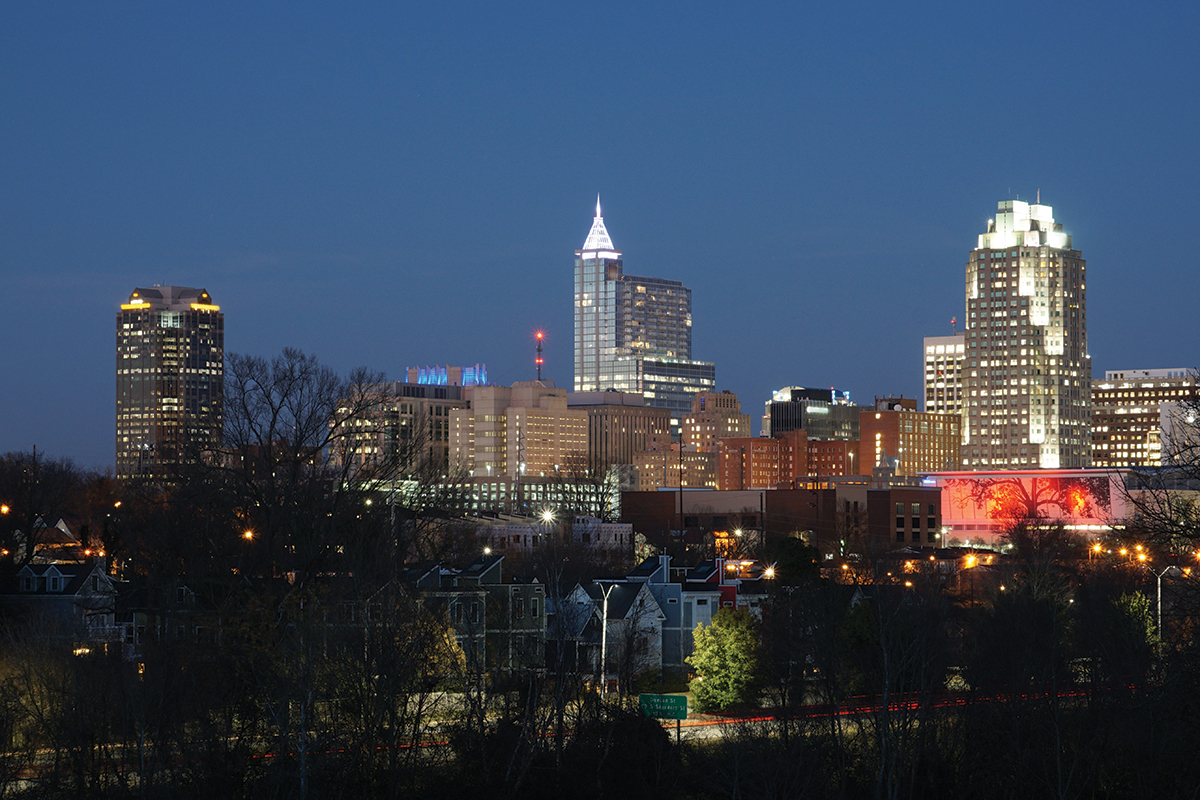 North Carolina's year-over-year success in attracting companies on the cutting-edge of technology and innovation is just one reason why the Tar Heel State is Forbes' top state for business three years running and currently CNBC's number two best state for business.
"North Carolina consistently places among the top five states in the most respected national business rankings," said Christopher Chung, chief executive officer of the Economic Development Partnership of North Carolina. "And that has continued despite the challenges of the pandemic. We keep attracting highly competitive corporate projects across diverse industries. They've ranged from information technology to life sciences, automotive to aviation, food and beverage processing to corporate headquarters."
Some Blockbuster Wins
Consider Apple's decision earlier this year to build a $1 billion campus and engineering hub in the North Carolina's Research Triangle region, which will create at least 3,000 new jobs in fields such as machine learning, artificial intelligence, and software engineering.
"Apple's first entirely new campus in more than 20 years is also among the largest of our recent tech-driven project wins," Chung said. "They all attest to North Carolina's favorable business climate, tech-savvy workforce, world-class higher education system, climate of innovation, affordable cost of living, and high quality of life."
North Carolina also boasts the second-highest percentage of women in the technology workforce in the U.S., according to the North Carolina State of Technology Industry Report.
Apple's April announcement of its first East Coast campus came only one month after Google revealed it plans to create a Durham, North Carolina hub for engineers working on its Google Cloud products. The site will eventually support more than 1,000 jobs and be one of Google Cloud's top engineering hubs, along with the Bay Area, New York, Seattle and Kirkland, Washington.
Other recent tech-driven megaprojects locating in North Carolina include Missouri-based Centene Corp.'s choice of Charlotte for a $1-billion East Coast headquarters and technology hub. The health insurance giant expects the new hub will create 3,237 new jobs over the next two years and ultimately grow to 6,000 employees.
"While Apple, Google, and Centene generated global headlines for North Carolina, it has been our steady pace of project wins of all sizes — across diverse industries — that shows we offer a great value proposition for any type of company," Chung said. "Those wins have impacted urban, suburban, and rural communities across the state."
What are some of the reasons businesses can count on North Carolina to support their success?
Abundant and Skilled Workforce
North Carolina's population of 10.43 million — the ninth largest in the nation — is expected to surpass 11 million by 2030. The state's population is increasing at twice the U.S. average, and strong in-migration is a significant part of that growth. That fuels the state's workforce pipeline. North Carolina, in fact, had the third-highest net in-migration in the U.S. from 2010 to 2019.
The state's growing population has access to top-tier education and training. Students are earning degrees at 53 colleges and universities across the state, including Tier 1 research universities Duke, University of North Carolina, and North Carolina State. In addition, the state's 58-campus community college system is the nation's third largest. That system provides customized workforce training that is a national model and has pioneered many advanced vocational and technical programs.
North Carolina's educational institutions award more than 25,000 STEM degrees and certificates annually, ranking second for STEM graduates in the Southeast U.S. And the state's engineering workforce has grown 46 percent over the past 10 years, the second-highest rate in the nation for engineering job growth. 
North Carolina is often on the short list of manufacturers considering where to locate or grow. The state boasts the largest manufacturing workforce in the Southeast U.S., at over 475,000 employees. 
Highly Competitive Corporate Taxes
North Carolina offers one of the nation's most competitive corporate tax structures. The state ranks third overall for lowest effective tax rates for new firms and fifth overall for mature firms, according to a study released in May by the Tax Foundation and accounting firm KPMG.
The "Location Matters" study modeled eight different types of new and mature firms — ranging from a corporate headquarters to an R&D facility, a distribution center to labor- and capital-intensive manufacturers. The study then analyzed what each firm would actually pay in state and local taxes in every state.
"We see the uniquely comprehensive Location Matters study as a tool site selectors can use to quickly screen states for their clients, because the report shows how tax burdens actually play out in real-world scenarios," Chung said.
Overall Business-Friendly Costs and Regulatory Environment
North Carolina's business costs overall covering labor, energy, and taxes are the fourth lowest in the U.S., according to Forbes' most recent Best States for Business report issued in December 2019. And the state ranks number one in the regulatory environment category of the Forbes study.
Business affordability, regulatory environment, and an affordable cost of living — combined with North Carolina's high quality of life — have made the state an attractive option for companies based in more expensive West Coast and Northeast locations.
"We have seen, for example, a recent trend of companies with roots in California locating operations in North Carolina," Chung said. "Just since the beginning of 2021, that has included Silicon Valley companies Apple, Google, Robinhood, Adverum Biotechnologies and Invitae, as well as other companies such as Pennymac and Gilead Sciences. All told, these companies are planning to create more than 5,500 new jobs in North Carolina."
More recent additions to that list include multinational biotechnology company Amgen, based in Greater Los Angeles. In July, Amgen announced it is planning to locate a $360 million biomanufacturing plant in Holly Springs, North Carolina that will create 335 new jobs. Also in July, global power technology company Smart Wires revealed it would be moving its corporate headquarters from Union City, California to North Carolina's Research Triangle Park, creating 250 jobs and investing $21.5 million.
Location and Logistics to Reach Millions
North Carolina's central East Coast location and superb road transportation network provide access to more than 178 million customers within a day's drive. North Carolina offers the nation's second-largest state-owned highway system, as well as access to interstates such as I-95 running the length of the East Coast, I-85, and I-40 stretching to the West Coast.
The state's two deep-water seaports and two Class 1 rail carriers enable companies to reach millions more domestic and international customers. North Carolina also boasts several regional airports and four international airports, including the world's seventh-busiest airport in Charlotte.
A Surge of High-Profile Projects
North Carolina has seen a surge of project wins in 2020 continue through the first half of 2021. They range from information technology and fintech to life sciences, advanced industrial manufacturing and more. Here are a just a few of North Carolina's notable wins this year:
• FUJIFILM Diosynth Biotechnologies will locate a $2 billion, 725-job biopharmaceutical facility in Holly Springs that will become North America's largest end-to-end biologics production facility. North Carolina is an industry leader in life sciences and biotechnology. More than 750 biosciences companies and over 2,400 service providers operate in North Carolina, employing over 70,000 people. In 2020 alone, life sciences companies announced expansions that will bring nearly $3 billion in new investment and over 4,800 new jobs to North Carolina.
• Beverage packaging company Ball Corporation, Red Bull, and filling company Rauch will all be part of a new major beverage manufacturing hub in Concord, North Carolina. In July, Red Bull and Rauch announced plans to build the two million-square-foot hub. Soon after, Ball Corporation revealed it would join the campus. Together, the three companies plan to invest more than $1 billion and create over 600 new jobs.
• Credit Karma, a personal finance technology company, will add 600 new jobs and invest more than $13 million to expand its Charlotte presence with a new high-tech engineering hub.
• Thermo Fisher Scientific, a global life science services company, will add 500 new jobs in Greenville as it expands its commercial manufacturing of critical medicines and vaccines.
Interested in expanding or locating in North Carolina? Contact the Economic Development Partnership of North Carolina at edpnc.com. T&ID