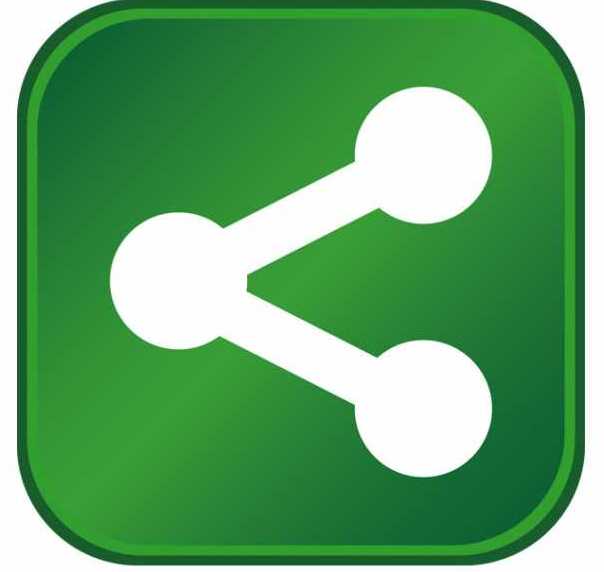 The new PlantSwitch facility is a 50,000-square-foot manufacturing building that previously housed a traditional plastics manufacturer.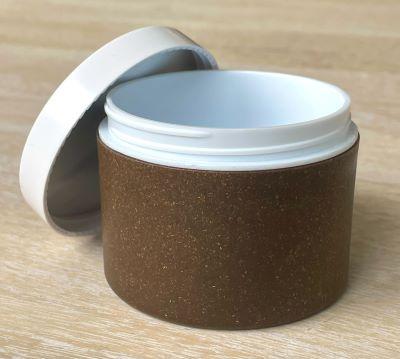 From eating utensils to coffee pods, many of us use plastic products daily. PlantSwitch has a mission to make these items more sustainable by replacing traditional petroleum-based plastics with compostable plastics made from plants. 
The bioplastics company, which was previously based in Dallas, recently moved its headquarters to Sanford, where it also opened a manufacturing facility. The facility will turn at least 30 million pounds of agricultural waste into 50 million pounds of bioplastic pellets each year. 
That's enough bioplastic to make about 5.7 billion compostable forks a year.
Dillon Baxter and Maxime Blandin founded PlantSwitch just four years ago with a goal of turning agriculture byproducts such as rice husks into pellets that can be processed into compostable plastic products. Although making plastic from plants is not new, the company has figured out how to overcome the cost and technology hurdles that have kept plant-based bioplastics from becoming mainstream. 
"We use agricultural byproducts as our main feedstocks, which allows us to have a best-in-class blend of cost, performance and sustainability," said Baxter, CEO of PlantSwitch. "Our technical team has over 100 years of collective experience in polymer engineering and brought a lot of prior knowledge to our development efforts." 
Baxter says that PlantSwitch was attracted to Sanford because it was very business friendly while also being close to the company's agricultural feedstock providers and not far from an ocean port. "We also received a $4.9M U.S. Department of Agriculture grant to work with farmers in North Carolina and Virginia," said Baxter. "We then found a great building in Sanford and have been welcomed with open arms." 
The USDA grant, which is part of the Partnerships for Climate-Smart Commodities initiative, will help accelerate the development of new bioplastics technologies. Baxter says that in addition to research and development, this grant money will be used to pay underserved farmers above-market rates to grow climate-smart commodities. These commodities can be used as a cover crop, providing an additional revenue stream to these farmers as well as increasing the efficiencies of their main crops.
The Sanford Area Growth Alliance (SAGA) worked closely with PlantSwitch as the company considered locations for their new manufacturing plant. Jimmy Randolph, SAGA's chief executive officer, points out that Sanford's existing skilled manufacturing workforce and excellent training programs at Central Carolina Community College provide a highly qualified workforce for companies like PlantSwitch. Also, Sanford and Lee County's strong agricultural heritage and its connectivity with NC State University were big advantages.
The new PlantSwitch facility is a 50,000-square-foot manufacturing building that previously housed a traditional plastics manufacturer. The company is already producing small batches there and plans to begin commercial production early next year. Once fully operational around 50 people will be employed at the manufacturing site. 
"PlantSwitch's decision to open a manufacturing facility in Sanford not only promises good new jobs and expansion of the tax base, it further strengthens and expands Lee County's burgeoning life sciences and biomanufacturing cluster," said Randolph. "Pfizer and Astellas are global leaders in biopharma manufacturing, but the addition of PlantSwitch, along with last year's announcement by Plant Pathways, puts Sanford and Lee County on the closely related AgTech map as well." The Plant Pathways Company Inc., which breeds new varieties of stevia to use as a natural sweetener and sugar substitute, opened a research and development facility in Sanford. 
Although bioplastics have been touted as a promising sustainable alternative to traditional plastics for some time, making bio-based materials that perform well and are cost-effective has been extremely challenging. PlantSwitch's resin exhibits properties that closely resemble traditional plastics, making it useful for a making a variety of products such as eating utensils, cosmetics containers and various consumer goods such as bottle caps, toothbrushes and coffee pods. 
Another challenge for bioplastics is that although many of them are compostable, they often require specialized commercial facilities to provide the right conditions for the plastic to breakdown. Products made from PlantSwitch's resin can be composted in these facilities but will also fully breakdown in backyard compost in less than 6 months. 
The fact that agricultural waste, not a primary crop such as corn or sugar cane, is used as the raw material not only boosts the sustainability aspects but also help with cost efficiency. PlantSwitch's resin is also a drop-in solution, meaning that plastics manufacturers can use their existing machines and processes to create plastic products. This means there's no need to buy new equipment or figure out new processing approaches when switching to the plant-based resin. 
"We were fortunate to have development partners on the conversion side who allowed us to run trials on their equipment from day one, so we have had constant customer feedback which has guided our process," said Baxter. "We also have a very passionate and skilled team of engineers that are working together to revolutionize the plastic industry."