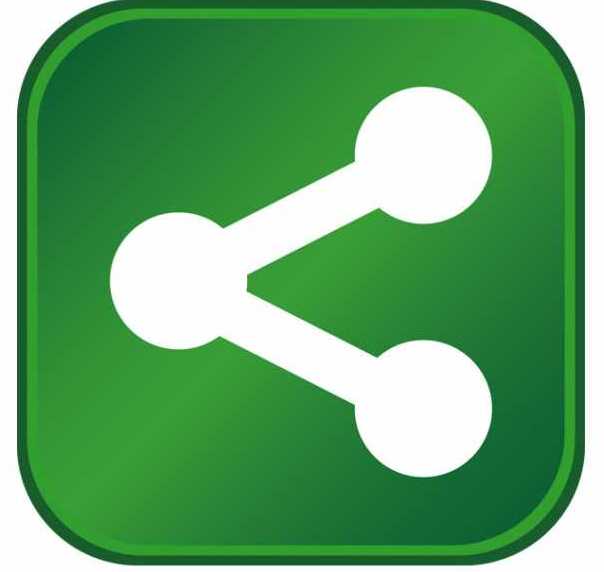 After figuring prominently in our nation's beginnings as the site of the first European colony in the New World, the 12th of the original 13 colonies is making history in the technology business arena with a wealth of resources for both start-up and established companies. Long known for dominating the tobacco, textile and furniture industries, North Carolina today is home to the world's biggest names in biotechnology, biopharmaceuticals, information technology, telecommunications and a host of other high-technology endeavors.
At the forefront of the move to a technology-focused economy was the creation of 7,000 acre Research Triangle Park (RTP) in 1959, today one of the world's largest research parks. Named for its proximity and affiliation with Duke University in Durham, the University of North Carolina in Chapel Hill and North Carolina State University in Raleigh, the park houses 136 organizations – 112 of which are involved in research and development.
Pioneering Nanotech
The state-of-the-art Triangle National Lithography Center on NC State's Centennial Campus allows researchers at the University of North Carolina-Chapel Hill and North Carolina State to conduct cutting-edge studies in the field of nanotechnology – the design and manufacture of computer chips and other devices so small they're measured in nanometers -- one-billionth of a meter long.
A highly specialized 193-nanometer lithography stepper enables faculty and students from both campuses as well as industry, government and other academic users, to produce patterns on different substrates for use as electronic devices. Other nanoscale technology produced by the tool includes "laboratory-on-a-chip" devices that can, for example, screen active reagents like anthrax.
This new science meets one of the state's historic industries in NC State's College of Textiles on the Centennial campus. Faculty and students are incorporating electronics into fabric fibers to keep first responders safe from biological hazards and to protect emergency workers from fire and heat.
NC State's Centennial Campus is a research and advanced technology community where university, industry and government partners interact in multidisciplinary programs directed toward the solution of contemporary problems. Being constructed as the university's vision of the future, the "technopolis" consists of multidisciplinary research and development neighborhoods with university, corporate and government facilities intertwined. A middle school, residential housing, executive conference center and hotel, town center and recreational amenities weave the campus into a true interactive community.
Currently, the campus boasts not only 61 corporate and government partners and 73 NC State research centers, institutes, laboratories and department units, but also 600 middle school students and 60 housing residents. From its current population of 1,600 corporate and government employees, the university expects that number to increase to 12,500 employees at its final build-out. Both office/lab space and building sites are available on the 1,300 acre site.
Innovating Information and Communications
North Carolina is also a major center for telecommunications, networking and software development with 2,300 companies employing more than 200,000 highly skilled workers.
With industry giants such as BellSouth, Cisco Systems, Nortel Networks, Sony Ericsson and Sprint, the telecommunications industry in North Carolina not only covers traditional local and long-distance services, but also advanced services such as wireless communications, Internet telephony, fiber optics and cable TV. RFMD, a company founded in Greensboro in1991, is now the world's top provider of power amplifiers for cellular handsets. North Carolina-based companies manufacture digital switches, fiber optic cable, network gear, cell towers and other equipment. The state is home to global network infrastructure leaders and a host of software companies that develop a wide variety of products including financial, security, human resources, gaming and clinical data processing applications. More than 550 software companies, including major players such as EDS, IBM, Keane Inc., Octagon, People click, Red Hat and SAS Inc. employ more than 15,000 North Carolina residents.
Other major areas of specialization include semiconductor and chip technology, security and data privacy.
Boosting Biotech
Strategic efforts to nurture the biotech field included development within RTP of the North Carolina Biotechnology Center in 1984. The Center, which offers companies grants and services, helped propel North Carolina to third largest among the country's biotechnology industries, according to Ernst & Young. More than350 biotechnology, pharmaceutical, contract research and related life-sciences companies employ approximately 46,000 workers.
Last September, the Center opened new regional offices in Greenville and Wilmington to help develop opportunities throughout eastern North Carolina. Those offices follow two others established in the past two years: the Piedmont Triad Office in Winston-Salem and the western office in Asheville. A fifth office is scheduled to open this year to serve the Charlotte area.
Once concentrated in the RTP region, biotech companies are now locating throughout the state. In fall 2005, Dole Foods Company owner David Murdock announced plans to build a $1 billion biotechnology research campus focused on agriculture, nutrition and health research in Kannapolis, a community near Charlotte.
Established biotech and pharmaceutical facilities – some of the world's largest – based in North Carolina include:
• GlaxoSmithKline and Merck -two of the top three global pharmaceutical companies
• Biogen Idec - largest large-scale manufacturing biologic facility
• Wyeth - largest vaccine facility
• Baxter– largest intravenous solutions facility
• Talecris Biotherapeutics – one of the largest plasma-based products facilities
• Diosynth Biotechnology – one of the largest contract biologics manufacturers
• Novo Nordisk – one of the largest insulin facilities
• Novozymes North America, Inc. – one of the largest multi-purpose enzyme manufacturing facilities.
The state continues to build the industry with a goal of employing 125,000 North Carolinians in biotechnology-related jobs by 2023.
A well-trained workforce is vital to achieving the goal, prompting North Carolina's universities and community colleges, the North Carolina Golden LEAF Foundation, the Biotechnology Center and the industry's North Carolina Biosciences Organization to establish the North Carolina Biomanufacturing and Pharmaceutical Training Consortium (BPTC).
A collaborative effort, BPTC provides top-quality training and educational opportunities for North Carolinians in biomanufacturing-related industries. It includes:
• The BioNetwork, the community college system's statewide network of campus-based education and training programs (www.ncbionetwork.org);
• The Biotechnology Training and Education Center at North Carolina State University, a unique state-of-the-art manufacturing and training center designed to provide students with hands-on experience (www.engr.ncsu.edu/btec)  and
•The Biomanufacturing Research Institute and Training Enterprise at North Carolina Central University (www.nccu.edu/brite) designed to provide bachelors' degrees and advanced education in pharmaceutical and bioprocess development and related fields.
Specialized Resources
Organizations supporting the growth and needs of various technology industries and start-ups include the North Carolina Technology Association, which serves as the leading voice and support for the sector; the Council for Entrepreneurial Development, created to stimulate growth of high-impact enterprises; MCNC, which provides grid computing and networking services; and the North Carolina Research and Education Network, operated by MCNC, which supports the country's first and most advanced statewide high-speed digital network.
Most states offer worker development programs to train unskilled or unemployed workers. But North Carolina also offers training for employees who need new or upgraded skills to keep pace with new technology and the changing needs of a global economy.
The Incumbent Workforce Development Program is designed to help established North Carolina businesses provide educational and skills training for current workers. The program benefits businesses by increasing worker skills and the potential for company growth. It also benefits the state by creating a more highly skilled and versatile workforce that contributes to North Carolina's ability to attract new businesses and expand existing industries.
To date, the program – which is administered by the North Carolina Commission on Workforce Development and the Division of Employment and Training –has trained more than 9,500 workers at 200 companies throughout the state. The success of the program is no surprise, given the state's bounty of higher education resources. From the University of North Carolina – the country's first public university now comprised of 16 constituent institutions, including NC State University – to Duke University to a consortium of 36 independent colleges and universities to the 58 community colleges within North Carolina, institutions collaborate to deliver a variety of programs and services for a diverse workforce.
For more information on all of the ways North Carolina is benefiting high technology businesses visit www.investnc.com.  
About the Author