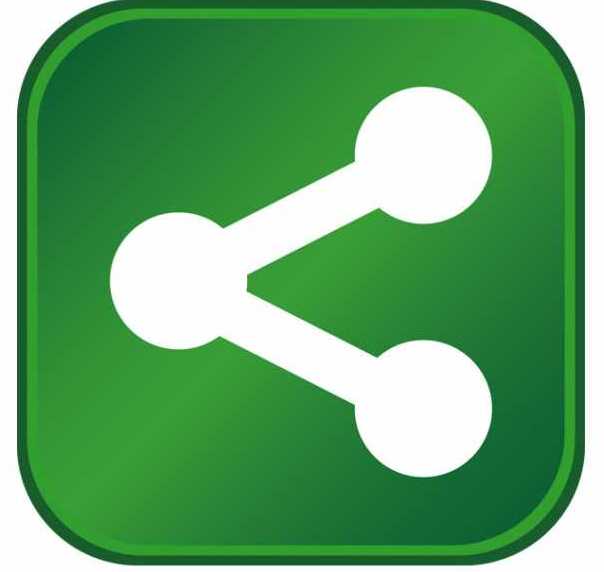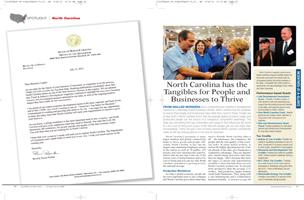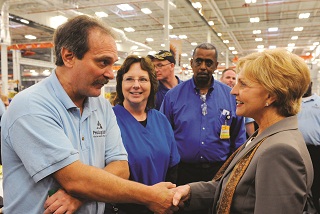 From skilled workers and a comprehensive workforce development network to a nationally touted business climate, North Carolina has the tangibles to ensure that people and businesses have what they need to thrive. People are at their best in North Carolina and in this increasingly global economy, happy and productive people are the source of a company's competitive advantage. The state has everything from top universities and research that influences the world to a low cost of living and a pace of life that lets people get out and enjoy their surroundings. These are just a few of many reasons North Carolina consistently ranks at the top among places to live and do business.
North Carolina's proximity to many major markets and global connectivity helps to move goods and people efficiently. North Carolina, in fact, has the largest state-maintained highway system in the nation as well as 76 public, 225 private and four international airports. Add to that the fact that it has one of the lowest costs of doing business and a low cost of living and you can see why North Carolina's population is growing at twice the national average.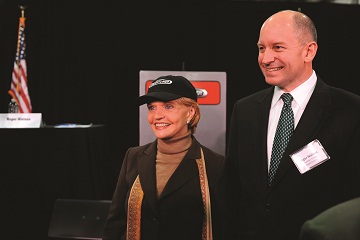 Productive Workforce
In today's global economy, people are the most important asset to any company and North Carolina gives them what they need to flourish. North Carolina offers it all – the businesses, the commerce, the people and the rich quality of life everyone seeks. Its many skilled workers, as well as the highly specialized pools of talent already in the state, give businesses a competitive advantage. They are dependable, hardworking and more than that, they are happy. That's because they have the types of careers and opportunities available to them that help them succeed. North Carolina workers are 36 percent more productive than the average U.S. worker. And productive, happy workers create better businesses. They, along with a vast infrastructure and a collaborative business-friendly environment, ensure that businesses in North Carolina have what they need to make things happen.
Globally Connected
One of North Carolina's distinct advantages is its access to major markets. North Carolina is a central East Coast location with extensive infrastructure within a 700-mile radius of more than 170 million U.S. and Canadian consumers with global connections via deep water ports and international flights.
By air: North Carolina is home to the sixth-largest major airline hub in the nation, with four major airports, more than 1,000 daily departures and non-stop service to over 100 domestic and international destinations.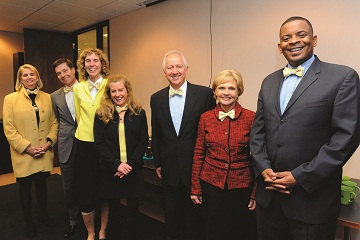 Equipped to accommodate the world's largest cargo jets, North Carolina's airports have been recognized nationally for on-time arrivals, departures and operations, passengers served and cargo handled.
By sea: North Carolina helps companies find overseas distribution with two deep-water international ports and two strategically located inland terminals. The Ports of Wilmington and Morehead City have access to the state's Intermodal Terminal Network, the first port-operated inland container staging and storage network in the nation that includes over 400 shippers and receivers providing inexpensive inland transportation.
By rail: North Carolina's businesses can tap the largest consolidated rail system in the country. More than 3,200 miles of track provide excellent freight railway service to business and industry. The rail system is supported by more than 20 carriers including CSX Transportation and Norfolk Southern. With service to 22 states in the eastern half of the country, the rail connections extending the coast enable the ports of Wilmington and Morehead City to offer import and export opportunities to a large market.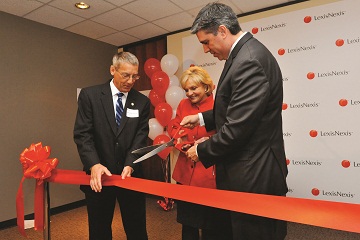 By land: North Carolina's connection to the nation's primary transportation arteries comes through the second largest highway system in the nation, spanning more than 98,000 miles.
The intersection of major north-south and east-west interstates make North Carolina a natural hub for trucking access to points nationwide. Many potential customers can be reached in two days or less by truck. North Carolina's trucking firms serve a wide array of industry sectors with a range of local and regional cross-country capabilities.
Quality of Life
From its moderate climate with excellent recreational opportunities to its culture-rich history and arts, there truly is something for everyone in North Carolina. Combine that with quality health care and a low cost of living and it's easy to see why most people who live in North Carolina never want to leave. The state's quality of life contributes to a highly desirable place for businesses to attract and keep skilled and knowledgeable workers. From the mountains to the beaches and everything in between, North Carolina has what people are looking for to thrive.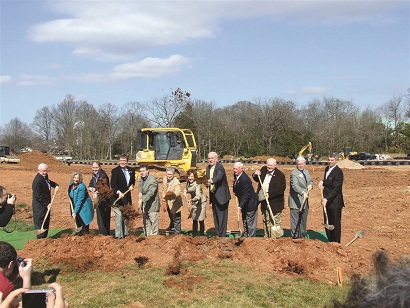 Targets: Advanced Manufacturing and Clean Energy
Manufacturing matters in North Carolina. It's the backbone of many communities in the state with more than 430,000 people relying on a manufacturing job for their livelihood in rural North Carolina. The way North Carolina makes things is quite different than it was years ago. Manufacturing has become high-tech and is high-skilled, and North Carolina has the workforce and customized training programs through its world-class community college system to match the needs of any business.
Also, North Carolina is strongly committed to developing and growing a clean energy economy. The state has a long history of protecting its natural and environmental resources. A large network of suppliers in the clean energy economy and the availability of research assets create an environment where clean energy companies will receive the support and assistance to thrive. More than 1,000 companies currently participate in the renewable energy supply chain employing more than 12,500 North Carolinians. Most clean energy companies can find tax credits and other renewable incentives to make North Carolina an attractive place to do business.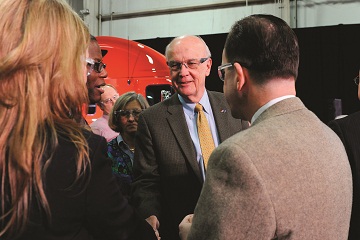 Join the Family
Choosing to bring a business to North Carolina means joining a long list of names that already call the state home.
Recent announcements include Ashley Furniture, a manufacturer and distributor of home furnishings, locating a new manufacturing and distribution facility in Davie County. Linamar Corporation, a leading supplier of engine, transmission and driveline components will expand its manufacturing operations for the second time in two years in Asheville. Honda Aircraft Company, the manufacturer of HondaJet, will expand its facilities by constructing a maintenance, repair and overhaul center in Greensboro. GKN Driveline, a major manufacturer of automotive driveline components, will expand its manufacturing facility in Person County.
About the Author