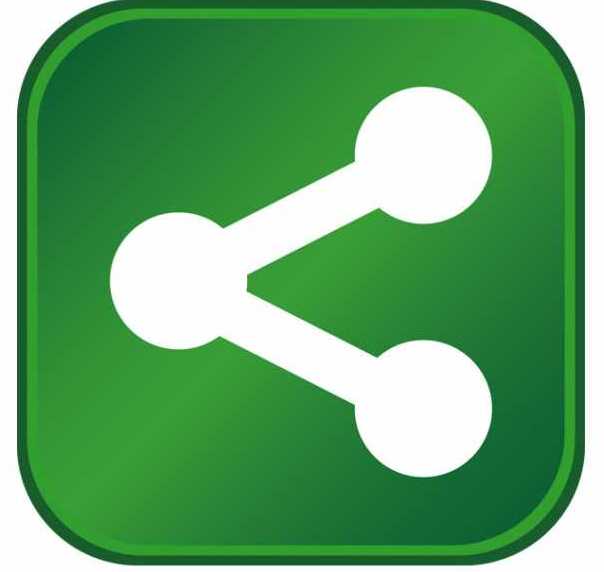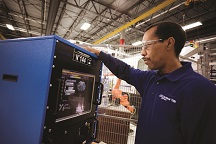 North Carolina consistently ranks at the top among places to live and do business. From skilled workers and a comprehensive workforce development network to a nationally touted business climate, North Carolina offers businesses the tangible assets as well as a lifestyle that helps employees flourish. People are at their best in North Carolina and in this increasingly global economy, happy and productive people are the source of a company's competitive advantage. The state offers everything from top universities and research that influences the world to a low cost of living and a pace of life that lets people enjoy their surroundings.
Recently, the state implemented a series of regulatory and tax reforms. North Carolina has moved to a flat tax rate of 5.8 percent for personal income, which will decrease to 5.75 percent in 2015. The state's previous corporate income tax rate of 6.9 percent has dropped to 6.0 percent and will decrease to 5.0 percent in 2015. Corporate tax rates may drop to as low as 3.0 percent in 2017 if state revenue targets are met.
The state's many incentives, from business resources and human resources to natural resources, combine to offer competitive advantages for companies seeking a business location.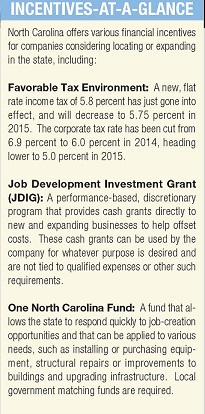 Productive Workforce
North Carolina offer companies a labor environment with skilled, highly productive workers. North Carolina workers are 36 percent more productive than the average U.S. worker according to research conducted by Dr. Michael Walden, a respected economist at N.C. State University and an expert on the North Carolina economy. The state's heritage in manufacturing has cultivated a pool of dependable, hardworking people who are available in sufficient numbers to meet company demand. North Carolina is the No. 1 manufacturer employer in the Southeast and ninth overall in the country, with 19 percent of the state's gross product derived from the manufacturing sector. More than 435,000 people are working in manufacturing positions in North Carolina. They, along with a solid infrastructure and a collaborative business-friendly environment, ensure businesses there have what they need to make things happen.
Globally Connected
One of North Carolina's distinct advantages is its access to major markets in North America.  North Carolina enjoys a central East Coast location with an extensive transportation infrastructure. Companies located in the state are within a 700-mile radius of more than 170 million U.S. and Canadian consumers and can maintain global supply chain connections via two deep water ports and a host of international flights.
Quality of Life
North Carolina is a beautiful state and people who live there never want to leave. From the moderate climate with excellent recreational opportunities to its culture-rich history and arts, there truly is something for everyone.  Combine that with quality health care and a low cost of living and it's easy to see why people are moving to North Carolina at twice the national average.  The quality of life enables businesses to attract and keep skilled and knowledgeable workers.
Key Industries in North Carolina
Alternative Energy Sources:  North Carolina's strong commitment to developing a green energy economy has led it to have the first and only Renewable Energy and Energy Efficiency Portfolio Standard in the Southeast. That, along with some of the best tax credits for renewable energy in the nation, has helped the state assume a leadership position in the industry. More than 1,000 companies participate in the renewable energy and energy efficiency supply chains, employing 12,500 North Carolinians. Companies located in North Carolina include Cree, Siemens Energy, DuPont and Eaton Corporation.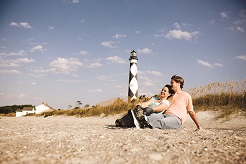 Information and Communications Technology:  North Carolina has world-renowned universities and community colleges and a skilled and productive workforce that continues to attract the leading information and communications technology companies. Add in the partnerships the universities have with leading-edge technology companies and the state's investment in infrastructure and it is easy to see why companies flourish in North Carolina.  More than 10,000 workers are employed in more than 3,000 companies across the state including Cisco, IBM, Microsoft, Red Hat, Apple and Lenovo.
Aerospace, Aviation and Defense:  In 1903, the Wright Brothers found the right conditions for success in North Carolina. Today, North Carolina is an innovative and growing center for aerospace, with more than 180 aerospace and aviation companies engaged in manufacturing and service employing nearly 10,000 skilled workers. World-class companies such as Curtis-Wright, GE Aviation, Honda Aircraft Company, Honeywell, Northrop Grumman, Spirit AeroSystems, Turbomeca (SAFRAN) and UTC Aerospace are located in North Carolina.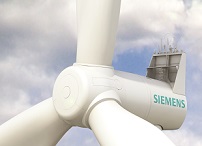 Recently, GE Aviation broke ground for its new 170,000 square-foot facility in Asheville, the first in the world to mass produce engine components made of advanced ceramic matrix composite (CMC) materials. Within five years, the workforce at the plant is expected to grow to more than 340 people. Cutting-edge composites are also the hallmark of production at Spirit AeroSystem's Kinston facility, where major elements of the new Airbus A350 XWB are being manufactured.
In addition, North Carolina is known as the most military-friendly state in the nation, with more than 100,000 active-duty personnel spread across seven military installations. More than 10,000 highly trained individuals are available to join North Carolina's labor force annually as they complete military service.
Biotechnology, Pharmaceuticals and Life Sciences:  North Carolina features the third-largest biotechnology industry cluster in the nation with more than 520 bioscience companies, contract research organizations and device and life-science-related companies.  More than 56,000 workers with skill sets ranging from bioprocess technicians to professionals with PhDs are employed by this sector. Among the largest biotech and pharmaceutical firms are Bayer Crop Science, Biogen IDEC, GlaxoSmithKline, Merck, Novartis, Novo Nordisk, Novozymes, Pfizer and Quintiles.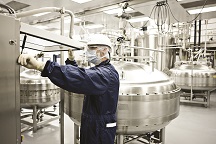 North Carolina is one of the few places in the world to offer a comprehensive environment for biotechnology firms of any stage. Entrepreneurs can take an idea conceived in a local laboratory, refine their product, produce and test it through the clinical trial phase and then manufacture and distribute it at scale to global markets, all from a single location.
Business and Financial Services:  North Carolina is the second-largest financial center in the nation, due in many ways to the state's top-quality talent and global connectivity. The state features a low-risk, pro-business environment with premier educational institutions and low costs. With a variety of functional platforms, including commercial and retail banking, information technology operations, customer contact facilities and data centers as well as a pace of life employees value, North Carolina offers significant appeal to the sector.  Companies such as Bank of America, Credit Suisse, Fidelity Investments, MetLife, TIAA-CREF and Wells Fargo are thriving in North Carolina.
About the Author