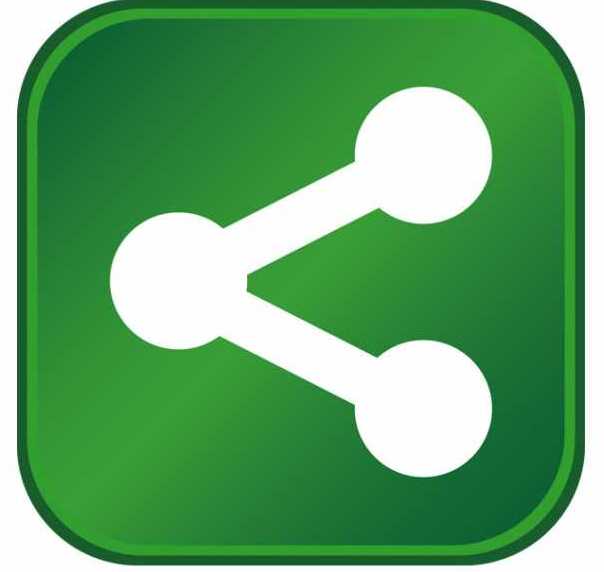 Two Ohio businessmen, driven by the idea of manned flight, came to North Carolina in 1903 to find success. Since the Wright Brothers made North Carolina "First in Flight," thousands of national and international firms have also found success within the state's borders.
Equipped with new, flexible incentives, a well-skilled workforce and one of the nation's lowest corporate tax costs, North Carolina continues to take flight as a national leader in industries ranging from aerospace and automotive to nanotechnolgy and semiconductors.
Since developing its first incentive tool in 1996, North Carolina has honed several economic growth options that allow companies to benefit from the jobs they create and investment they make in the state. The One North Carolina Fund provides grants to companies considering a competitive relocation or expansion in the state. These grants are paid out in quarterly installments as the company fulfills its hiring goals.
In May 2003, North Carolina awarded its first Job Development Investment Grant (JDIG), which returns a portion of employees' state personal withholding tax to a company. In the 12 months since, the state has provided 12 grants to companies bringing in nearly 5,000 jobs and almost $600 million in investment. These companies cover a broad range of industries including ZF Lemforder Corporation, an automotive component manufacturing company, and Goodrich Corporation, a global aerospace and defense system supplier. JDIG has also been responsible for the relocation of three headquarters, including General Dynamics Armament and Technical Products.
The JDIG program was cited by Site Selection magazine as one of the reason's North Carolina was named the nation's number one business climate for the third year in a row.
Merck & Co., Inc., a global research-driven pharmaceutical company, recently announced its decision to build a $300 million vaccine manufacturing facility in North Carolina. North Carolina was in fierce competition for this project and, under the leadership of Gov. Mike Easley, developed yet another incentive tool, the Site Infrastructure Development Program (SIDP), during a one-day session of its General Assembly in December 2003. The SIDP can provide grants or loans to assist with site acquisition and infrastructure development for companies investing at least $100 million and hiring at least 100 workers.
These aggressive incentive programs and the low cost of doing business continue to draw and keep companies in the Tar Heel State. Nationally, North Carolina ranks fourth lowest in business share of total state and local taxes, third lowest in business taxes as a percentage of capital income, and second lowest in business taxes as a percentage of private sector economic activity.
Manufacturing Here to Stay
Built on the historic economic foundation of textiles and furniture production, North Carolina continues to rank among the nation's top ten states in manufacturing with nearly 16 percent of its workforce engaged in manufacturing jobs. As a right-to-work state with the lowest unionization rate in the nation, North Carolina's manufacturing future remains bright despite the recent loss of lower-wage, lower-skilled production jobs to overseas markets and federal trade policies. Led by Gov. Easley and Commerce Secretary Jim Fain, the state's Department of Commerce has chosen advanced manufacturing, including automotive and aerospace facilities, as one of their top target sectors for growth and recruitment.
Manufacturing is part of the fabric of North Carolina, and advanced manufacturing operations can help take the state into the future with knowledge-based jobs and investments that take advantage ofthe state's skilled workforce, the training offered by the NC Community College System, and the business-friendly infrastructure.
Additionally, these high-tech manufacturers can benefit from the innovation and research occurring at North Carolina's nationally ranked private and public research universities. These institutions have been the breeding ground for start-ups and marketplace successes and the training ground for many high-level business leaders.
North Carolina's workforce has ample opportunity to benefit from the manufacturing-oriented training that is a vital part of the state's nationally ranked Community College System. This 59-campus network is within 30 minutes of 99 percent of the state's population and provides specialized worker training, including the Manufacturing Certification Program. It also offers two-year degrees including automotive, heavy equipment and transport technology curriculums at 42 of its 59 colleges.
The University of North Carolina's 16 public university campuses provide a broad range of bachelor's, master's, doctorate and other advanced degrees to thousands of North Carolina and out-of-state residents. The University System is a strong partner in the state's economic development efforts and works closely with industry to ensure a well-trained pool of employees, as well as a continuing source of research-based technology to help meet industry needs. Several campuses offer degree programs specific to industrial sectors. For example, the University of North Carolina at Charlotte has a center for Precision Metrology and a Motor Sports and Automotive Engineering Program. NC State University in Raleigh is home to the Center for Transportation and the Environment and focuses on light vehicle and alternative fuel research. NC State's Centennial Campus serves as the base for the state's Industrial Extension Service that provides resource support and consulting to a wide-range of North Carolina companies.
On the Move in Automotive and Aerospace
One of North Carolina's most attractive natural features is its mid-Atlantic location, which places the state within600 miles of most of the major industrial and population centers on the East Coast. Its 78,000-mile highway network with six interstates offers easy transport opportunities. Combining the highway system with the state's numerous rail services, 4,000 miles of railroad routes, three international airports, 11 regional airports and two deep-water ports, North Carolina provides a business-oriented infrastructure to help companies get products out, supplies in, and workers back and forth for the workday.
This central location puts North Carolina within a one-day's drive, about 600 miles, of approximately 80 percent of the motor vehicle assembly plants in the United States and Canada.
This proximity has helped drive amazing growth in the automotive component industry. From 1990 to 2000, North Carolina's automotive industry saw their contributions to the state's Gross State Product triple. The state now ranks ninth among all states in automobile industry job growth, according to Business Facilities magazine, with more than 1,000 automotive suppliers currently operating in North Carolina.
Some of the automotive companies that have facilities in the state are Aisin AW, Thomas Built Buses, Volvo, Purolator, Honda and Freightliner.
The diverse base of auto-related industries has translated into a ready-to-work, experienced employee base for the automotive sector. More than 50,000 North Carolinians are employed in automobile parts and supply businesses with 200,000-plus involved in related multi-industry and high-tech firms. The state's workers are also well schooled in plastics, metalworking and automotive textiles, all strong contributors to the automotive industry's success.
The state's aerospace industry is also "taking flight." Nearly 80 companies involved in aerospace businesses employ more than 10,000 North Carolinians, and the numbers are rising. Companies include GE Aircraft, Bell Helicopter, Goodrich Aerospace and Pratt & Whitney.
Ranked as the third-largest industry in the state, the military and their well-trained workers have also been a major draw for aerospace companies. North Carolina is home to five military bases that employ more than 250,000 and account for an additional 60,000 employees in state.
A Great Place to Work, Live and Play
Outside the workplace, North Carolina offers citizens and visitors a recreational paradise, accounting for the nation's sixth highest ranking in tourism. The mild temperate climate offers four seasons of recreational activities that run from the mountains to the coast. More than 300 miles of beaches and waterfront grace the historic coast, home to the nation's first English colony, while the mountains provide 43 peaks of more than 6,000 feet. Across the state, 600 golf courses beckon to the world's duffers, including the famous Pinehurst No. 2, site of the 1999 US Open and the upcoming 2005 US Open.
And in between are a variety of state and national parks, professional and college sports, cultural offerings including the first state-supported symphony and art collection, museums and historic sites.
With an eye on strategic business recruitment and retention, a history built on a commitment to education and training and an excellent infrastructure, North Carolina remains focused on business success and future growth in industries such as automotive and aerospace. Being "First in Flight" during the 2lst century may take on a whole new meaning.
About the Author