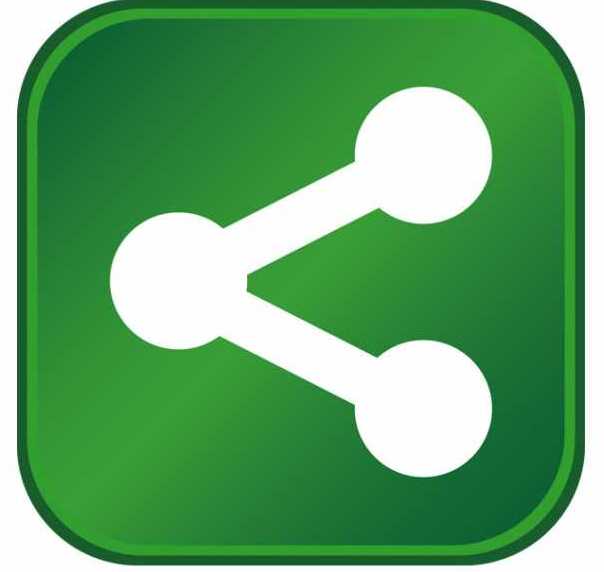 North Carolina has undergone a major economic transformation in the past decade – one that is being studied and copied by states across the nation. From a labor-intensive, low-wage manufacturing base focused on textiles, apparel and tobacco, the state now boasts a bustling financial center in Charlotte, second only to New York City and home to industry giants such as Bank of America, Wachovia, Credit Suisse and Fidelity. Scientists in the world-renowned Research Triangle Park are developing drugs to combat multiple sclerosis, Alzheimer's and HIV/AIDS. And advanced aerospace manufacturers such as Honda Aircraft, GE Aerospace, Turbomeca and Spirit AeroSystems now call North Carolina home.
 
Today, despite a slowing national economy, North Carolina, now the 10th-largest state, is fourth in the nation in job growth. The state is consistently ranked among the top five places to do business in the U.S, demonstrating clearly the benefits of its reinvention as a high-tech, innovative location.

Several long-term strategies have brought the state its success. First, Gov. Mike Easley and members of the General Assembly have focused on education and workforce training. Second, they have provided the state's economic developers with new tools – from customized worker-training programs to discretionary, performance-based incentives – that encourage companies to expand or relocate there, rather than in other states or overseas.

The third strategy involves targeting specific knowledge-based sectors that provide sustainable jobs with higher salaries and benefits. The sectors include life sciences (biotech and pharma); information and telecommunications; aerospace/aviation; financial services and automotive. Advanced manufacturing, now the hallmark of today's plastics industry, is also a targeted sector.


A Polymer Powerhouse

North Carolina is home to more than 650 companies in the plastics, rubber and related chemicals sector. These companies provide a strong base for manufacturing materials, equipment, plastic parts and molds. A skilled, ready workforce trained by world-class universities and a nationally-recognized community college system combined with low construction and energy costs fuel their prosperity. This is evidenced by the numerous national and world headquarters located within the state. Among them:
Reichhold, the world's largest supplier of unsaturated polyester resins for composites and a major global supplier of resins for the coatings and graphic arts markets, is based in Research Triangle Park.

Fortron Industries, a joint venture between U.S.-based Ticona Technical Polymers and Japanese company Kureha Chemical Industries, completed an expansion of its linear polyphenylene sulfide (PPS) plant in Wilmington, N.C. in 2007. The facility is now the world's largest manufacturer of PPS – a high performance, heat-resistant plastic used to make airplane wings, car parts and circuit boards.

Indorama Polymers. When this Thailand-based company wanted a presence in the U.S., it bought StarPet in Asheboro, N.C. Since the acquisition in 1993, StarPet has almost tripled its PET polymer production cap a city to 225,000 tons per year.


The trend continued in June 2008 when Reliance Industries announced plans to build its first North American manufacturing facility near Kinston, N.C., to manufacture polyethylene terephthalate ( PET) resin and polyester yarns. Reliance Industries USA President Thakur Sharma said his company chose the North Carolina site over other locations "because of the availability of an existing, adaptable facility (leased from DuPont, which also operates several polymer production facilities in the state), the area's long history in the polyester industry, the available skilled workforce and training capabilities, proximity to customers, and state and local incentives which will help offset the high cost of establishing a major manufacturing facility."


Distribution Destinations

North Carolina 's central East Coast location and its extensive transportation network are often mentioned by executives as factors that persuaded them to expand or locate in the state. These assets provide businesses with excellent proximity to major markets and a key distribution advantage.

Located within a 700-mile radius of 170 million U.S. and Canadian consumers, North Carolina has invested in a transportation system that enables businesses to reach those consumers with ease. It is home to the nation's second largest highway network, with seven major interstates facilitating travel in any direction. Three international airports provide daily flights to more than 100 global destinations, including Toronto, Frankfurt and London. And two deep-water seaports, one of which is currently undergoing a $143 million container terminal expansion to accommodate larger cargo shipments, make it easier than ever to reach overseas markets. The latter is particularly important for plastics companies, which represent the state's third largest export category. In 2007, North Carolina's plastics imports exceeded $1.2 billion, a 10 percent increase from 2006.


Talented, Available Workforce

Perhaps the state's greatest asset is its workers. North Carolina's institutions of higher learning strive to ensure that companies can find the workers they need and that workers can find sustainable, well-paying jobs. Plastics is no exception. North Carolina colleges and universities award more than 450 bachelor's degrees and almost 100 advanced degrees in chemistry and chemical engineering each year. The Department of Chemistry and Biomolecular Engineering at N.C. State University is ranked consistently among the best in the Southeast.

The 58-campus community college system does its part as well, offering a curriculum in manufacturing technology with a concentration in plastics. The program provides training in all aspects of the polymer processing industry, using the latest technologies in both plastics materials and plastics processing. It also offers a program to prepare candidates for the National Certification in Plastics examination.
One more asset is the not-for-profit Polymers Center of Excellence at the University Research Park in Charlotte (www.polymers-center.org). The center was developed by the state to support the rapidly growing number of companies that manufacture plastics and rubber. It includes test labs, hands-on training and continuing education opportunities.


Embracing the Future

North Carolina has become a forward-looking, knowledge-based, economically-diverse state. Announcements in the first half of 2008 range from an expansion by GE Hitachi Nuclear Energy to add new manufacturing, training, simulation and testing facilities on the coast to an announcement by U.S. Airways that it will build six simulators to train flight crews at Charlotte-Douglas International Airport.

North Carolina is, indeed, a "State of Minds," providing an exceptional business climate. For more information about North Carolina's success in attracting and growing high technology businesses, please visit http://www.nccommerce.com/ .
 
About the Author