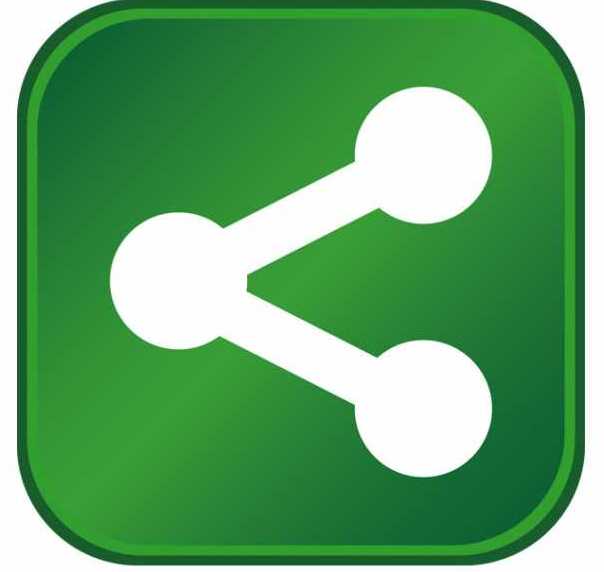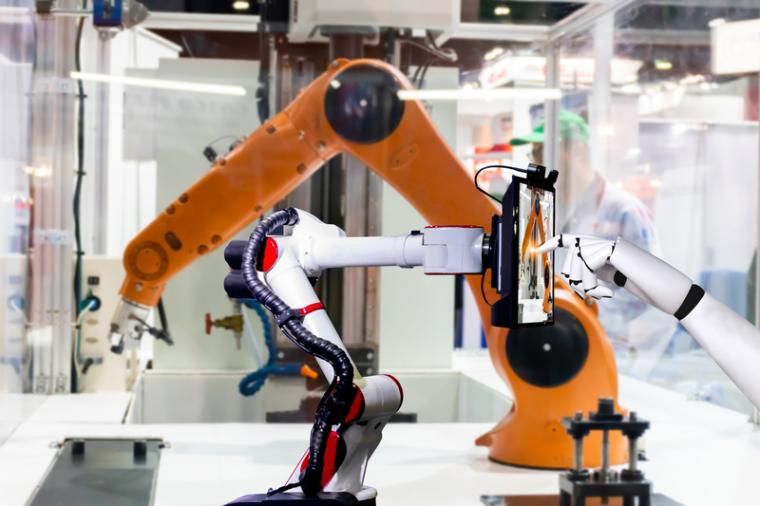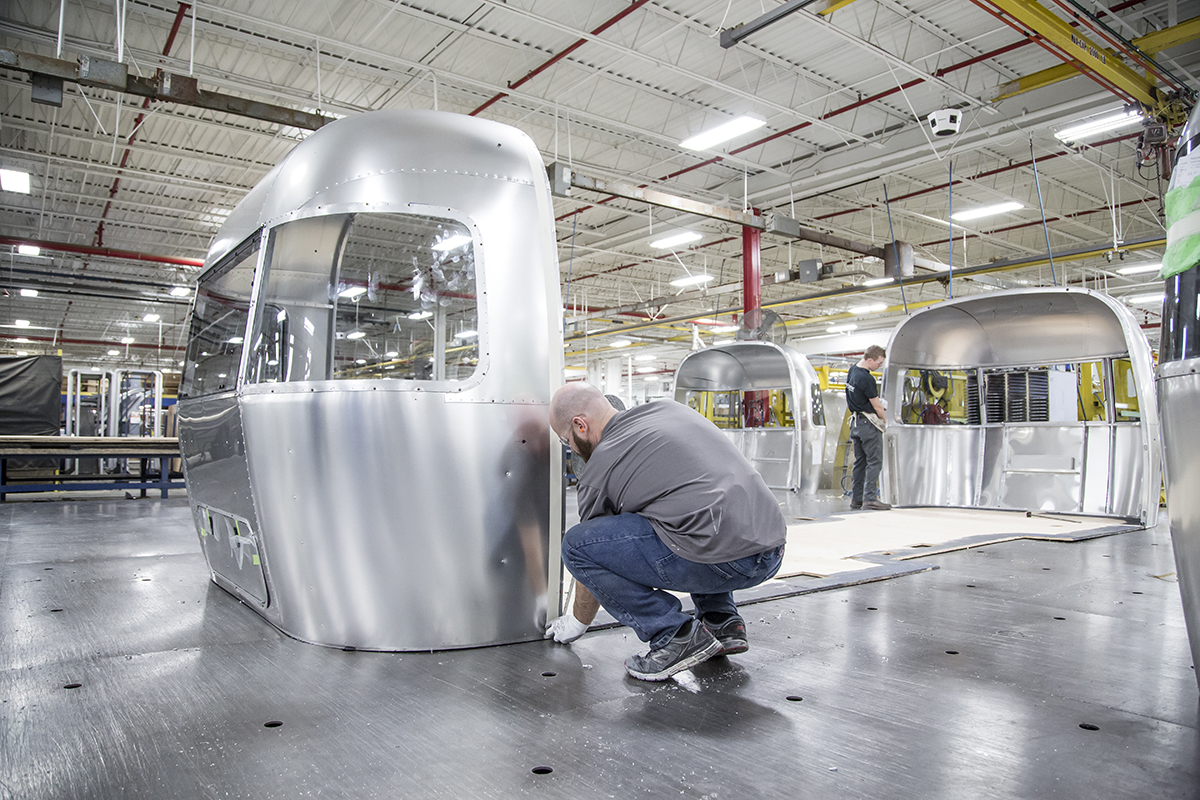 Ohio has been a longtime leader in manufacturing, but the evolving industry is driving companies to work diligently to stay on the cutting edge. Ohio is home to a number of business successes—the No. 1 supplier state to Boeing and Airbus, the home of Honda's first U.S.-designed and built supercar and Ohio-based Aprecia Pharmaceuticals, which introduced the first 3D-printed prescription drug, just to name a few.
Many manufacturing companies have selected Ohio, driven by its innovative resources, expansive and skilled talent and its expansion support offered by JobsOhio, the state's private economic development corporation.
Innovation Infrastructure Enables Success
With its large manufacturing sector, it's no surprise Ohio is home to top organizations that accelerate commercialization and share research and testing environments with companies across the state. There are several advanced manufacturing sectors Ohio companies are excelling in, including additive manufacturing, advanced materials and automation.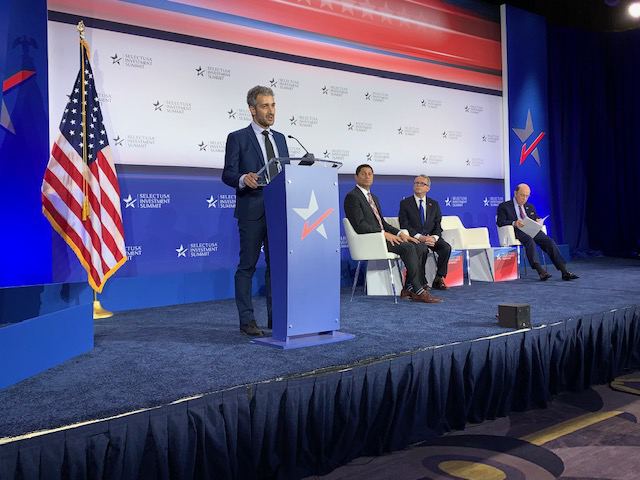 For example, Ohio's economic development corporation, JobsOhio, is a charter member of the Institute for Advanced Composites Manufacturing Innovation (IACMI), a partnership among industry, academia and government focused on the development of glass-filled composites, advanced metal alloys and other advanced materials. This close relationship means companies working with JobsOhio can quickly begin to take advantage of working with IACMI.
America Makes, the nation's leading partner for additive manufacturing and 3D printing research and innovation, is also in Ohio. The organization convenes public and private organizations to accelerate the development, adoption and commercialization of additive manufacturing technologies, all with the goal of increasing manufacturing competitiveness in the U.S.
IACMI and America Makes benefit companies by collaborating with them and academic partners to spur innovations in new materials, processes and technologies. These public-private partnerships also provide funding support for the development and commercialization of technologies and products in line with their charters.
Skills for the Future, Today
The third-largest manufacturing workforce in the U.S. is comprised of nearly 700,000 Ohioans, experienced in every vertical of manufacturing. Although in many parts of the world finding talent can be a challenge, Ohio has trade schools, technical centers, job training and certification programs as well as colleges and universities specializing in current and rising manufacturing needs.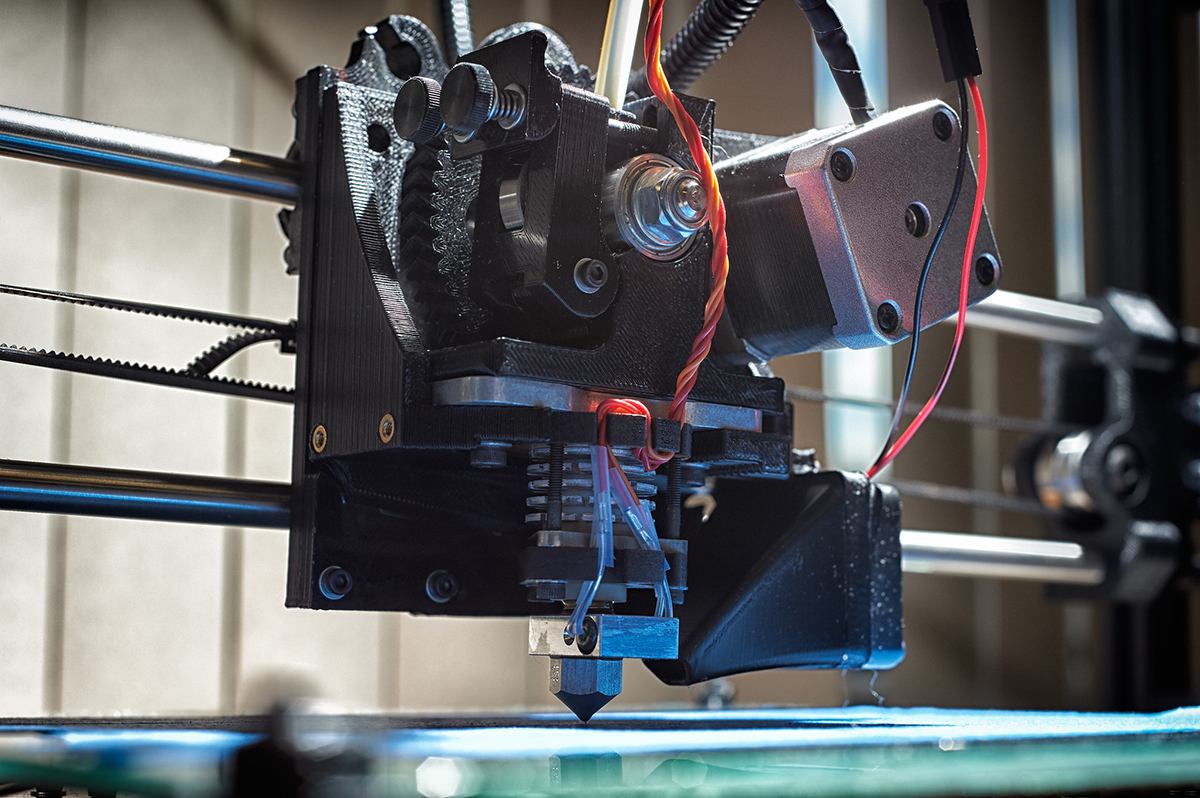 Ohio's education system:
• Graduates more than 13,000 engineers and engineering technicians each year.
• Includes 54 technical centers that graduate 6,000 students in skilled trades annually.
• Offers collaborative initiatives with colleges, universities, trade schools and other education programs that allow companies to build their own talent pipelines.
In addition, the Ohio Manufacturers' Association (OMA) has also launched workforce development initiatives, which help manufacturers take a hands-on approach to industry workforce in Ohio. OMA's Industry Sector Partnerships put employers in contact with regional labor markets to ponder and identify solutions to common problems. This creates a pipeline of sought-after workers, increases efficiency and creates a unified network of advocates.
Many companies recognize the skilled and highly productive workforce they find in Ohio as a key to success. Airstream, maker of the iconic "silver bullet" travel trailers, has been manufacturing exclusively in Ohio since the 1970s.
"There's a dedication to craftsmanship and quality," said Bob Wheeler, Airstream's president and CEO. "People understand hard work, they understand loyalty, they understand what it is to be part of something bigger than themselves. You don't find that just anywhere, and we find it in droves in western and central Ohio. Airstream has thrived here in Ohio."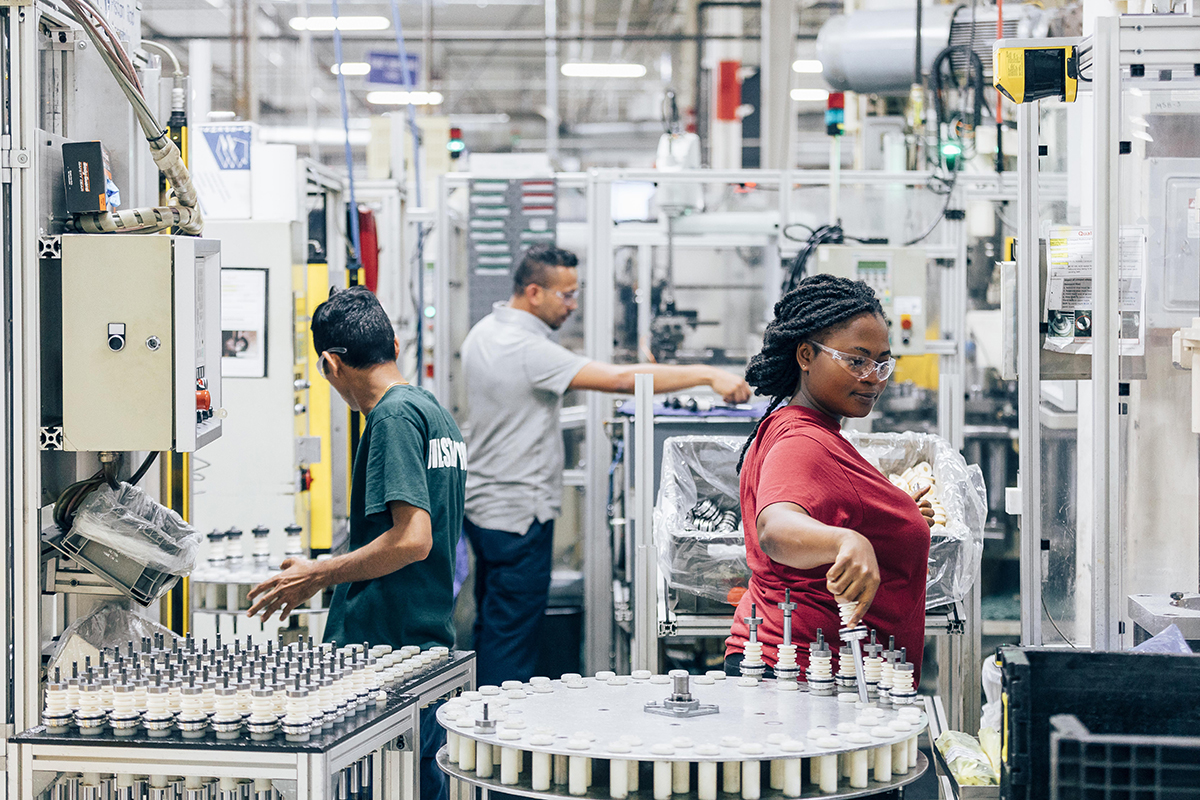 How Can We Help?
JobsOhio is designed to support business attraction, retention and expansion efforts. This organization works in collaboration with a cross-functional team of partners across the state including regional and local partners.
In 2019, Italy-based Modula, a designer and manufacturer of automatic vertical warehouses, also known as vertical lift modules, opened its second manufacturing facility in the U.S.
"Modula is facing impressive growth worldwide at a pace of almost 25 percent year over year in the last five years, and particularly in the North American market, we saw a further acceleration in the last two years," said Antonio Pagano, chief executive officer of Modula USA. "After an accurate analysis, we chose Ohio and particularly the Cincinnati area because of the excellent position, the great industrial presence and the high professionalism of JobsOhio and REDI Cincinnati, which helped us in the whole process."
JobsOhio's client-centered approach provides companies with a long-term partner, and has led JobsOhio to create several programs and funding initiatives that make investing and growing in Ohio easier: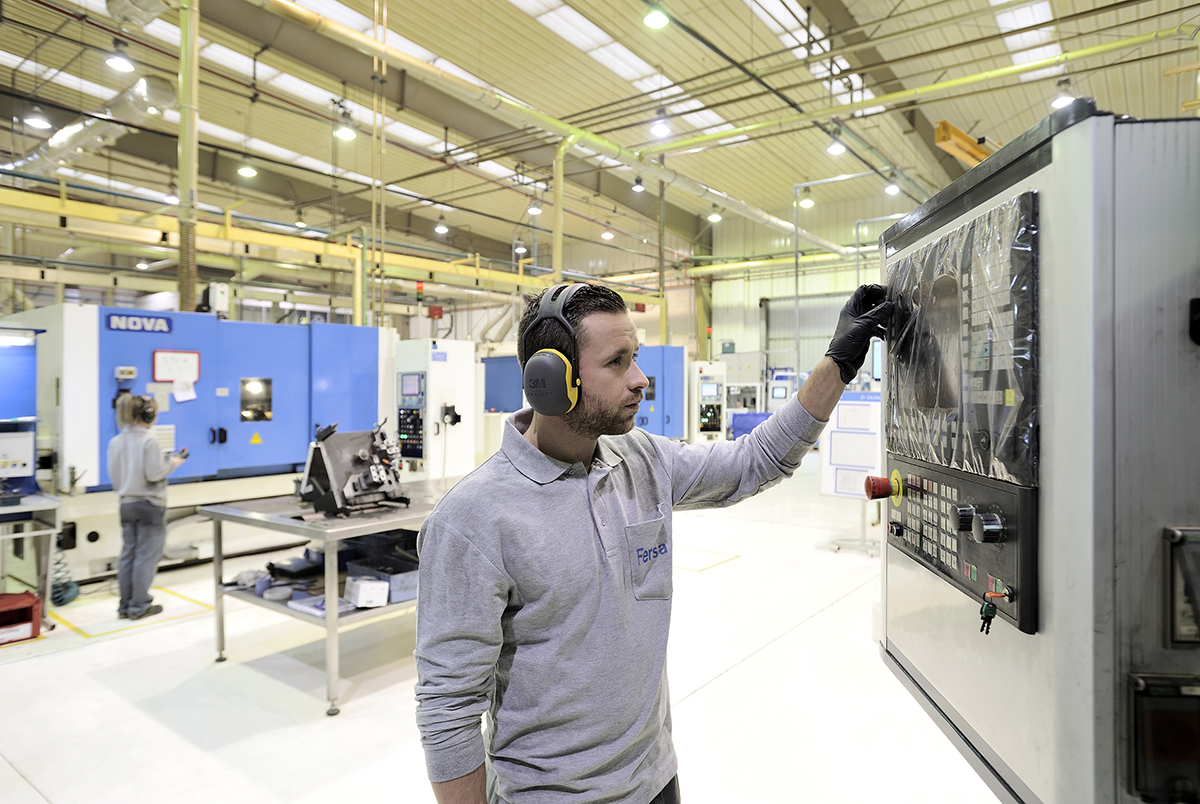 Funding Programs
• JobsOhio R&D Center Grant: Provides qualified companies with funding to establish dedicated research and development facilities in Ohio.
• JobsOhio Workforce Grant: Provides funding to companies for employee development and training programs.
Project Programs
• SiteOhio: SiteOhio authenticated sites are construction-ready, guaranteeing that all utilities are on the property and have adequate capacity, due diligence studies have been completed and that all state and federal entities have provided concurrence with these studies. This process also ensures the site is free of incompatible uses, with no limitations or insurance liability based on surrounding properties.
• JobsOhio Revitalization Program: Provides loans and grants to help redevelop underutilized properties—both land and buildings—and put them back into productive use.
Ohio's industries, organizations and people have set the foundation to continue success and move forward to an even brighter future. Whether advanced manufacturing or aerospace, automotive or technology, join the leaders that already leverage Ohio's assets, expertise and resources to innovate and grow.
For more information, please visit JobsOhio.com. T&ID
---

Incentives-at-a-Glance
As the advanced manufacturing industry has evolved to adapt to new technologies, Ohio has built an innovation network, talent pool and business climate to ensure companies in Ohio are at the forefront of an ever-evolving manufacturing industry.
INNOVATION INFRASTRUCTURE
Ohio provides the foundation for developing new materials, processes and information systems consisting of government, academic and private partner industry research facilities.
• Ohio Manufacturing Extension Partnership Network (MEP) includes: MAGNET, TechSolve, Appalachian Partnership for Economic Growth (APEG), Fastlane and Oh! Manufacturing.
• Manufacturing USA: AmericaMakes, Lift, IACMI, NextFlex.
• JobsOhio R&D Grant Program.
• Innovation resources such as Otterbein University's STEAM Innovation Center, NASA John H. Glenn Research Center, Wright Patterson Air Force Research Labs, University of Akron's Polymer College of Polymer Science and Polymer Engineering, and Battelle Memorial Institute.
TALENT ECOSYSTEM
Established academic-industry partnership helps Ohio offer Advanced Manufacturing companies access to an abundant, skilled talent pool.
• Third largest manufacturing workforce in the U.S. at nearly 700,000.
• Ohio Manufacturing Association, in conjunction with JobsOhio and state agency stakeholders, are coordinating STEM initiatives across Ohio.
• Workforce training, education and development opportunities available through technical centers, colleges and universities, mobile training labs and other workforce development initiatives.
BUSINESS CLIMATE
Between a thriving ecosystem, affordability, reliability and a comprehensive logistics infrastructure, advanced manufacturers can thrive in Ohio.
• Lowest taxes in the Midwest for capital- intensive manufacturing.
• Water is plentiful, as is natural gas, and the electricity market is deregulated and very competitive.
• JobsOhio's SiteOhio offers locations ready for development on day one.
• An integrated transportation infrastructure (roads, rails, water and air).
About the Author