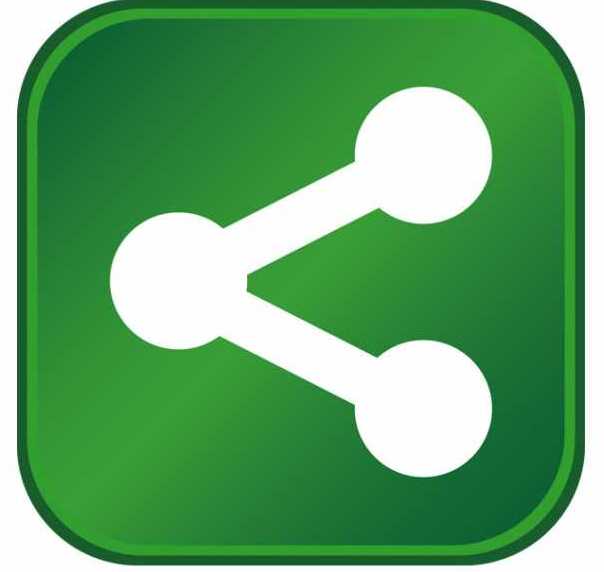 As we settle in to the 21st century, no place is more ready than Ohio to expand its capabilities in the automotiveand aerospace industries. The state's rich history in both of these sectors gives Ohio a tremendous base on which to develop new research and products that will revolutionize the marketplace.
Ohio was recently ranked No. 1 in the nation for business expansions and locations by Site Selection Magazine. Of companies investing more than $50 million in Ohio last year, seven were automakers or suppliers. These projects represent a total investment of nearly $949 million. Ohio ranks second in the U.S. in the production of motor vehicles, and in the number of tier-one suppliers with nearly1.9 million vehicles rolling off Ohio assembly lines each year. In the field of aerospace, Ohio ranks second in the nation in aircraft engine and engine parts manufacturing, and sixth in the aerospace and parts manufacturing industry, employing more than 30,000 Ohioans.
Ohio's strong vehicle and aerospace manufacturing roots go back more than 100 years when, in 1901, Henry Timken opened the Timken Roller Bearing Axle Company in Canton, Ohio, to produce tapered roller bearings that became key components of modern vehicle design. Today, Ohio is home to some 630 motor vehicle industry firms that employ 154,000 people, or more than 12 percent of the nation's motor vehicle industry workforce.
Ohio is an ideal location for manufacturing, based on its strategic location and dedicated workforce. Located in the upper Midwest, Ohio manufacturers and suppliers are within a day's drive to more than 60 percent of the U.S. marketplace. With more than 220 tier-one suppliers strategically located across the state, Ohio manufacturers provide products to automakers that include: Honda of America, DaimlerChrysler, Ford and General Motors. These automakers continually reinvent themselves by utilizing new technologies and processes.
Honda recently celebrated 25 years in Ohio and is the state's 15th largest employer, providing jobs to more than 16,000 people statewide. Additionally, the company purchases more than $3.7 billion in parts, materials and services from 162 Ohio suppliers. Honda recently announced that in addition to assembling the Civic and the Element, workers at its East Liberty, Ohio facility will begin production of the popular Accord model in early 2005. Other auto manufacturers also continue to invest in Ohio. GM is spending nearly $1 billion to upgrade its Lordstown, Ohio facility to begin production of the Chevrolet Cobalt and the Pontiac Pursuit later this year. And in April 2004, Ford Motor Company announced that it will invest more than $186 million in its Sharonville transmission plant to build an all-new, fuel saving, 6-speed front-wheel-drive automatic transmission.
While the auto industry remains a strong, critical component of Ohio's economy, the state is aggressively pursuing new, advanced manufacturing technologies in a variety of industries. It's anticipated that with the attraction of more research and development and technology-related industries, the state will ensure the creation of knowledge-based jobs.
In 2002, Governor Bob Taft introduced an ambitious plan to bring innovative, knowledge-based technology and jobs to Ohio. The Third Frontier Project is Ohio's largest economic development initiative ever launched. It's expected to create thousands of new jobs throughout the state, expand research and development capabilities aimed at saving and improving lives, start new, high-tech companies and develop state-of-the-art products.
In 2004, the State of Ohio launched two new financing programs that are expected to assist businesses in research and development and the manufacturing sector. The Innovation Ohio Loan Fund (IOF) is geared to Ohio's manufacturing industry and will provide financing assistance for projects that will generate new high-value jobs, increase tax revenues and create a more competitive and robust presence in developing next generation products in areas that include: advanced materials; instruments, controls and electronics; power and propulsion; biosciences; and information technology. According to State Development Director Bruce Johnson, "the Fund will provide Ohio's small- and mid-sized firms with increased capital and opportunities to develop new products and successfully compete in the global marketplace."
The Research and Development Investment Loan Fund (R&D Fund) is available for Ohio businesses involved in research and development activities. Through the R&D Fund, the State will aggressively pursue research and development operations/facilities and fund the cost of capital purchases. The State will use the R&D Fund to target large investments from companies with significant assets and sales, and assist in financing the acquisition, construction and related costs of technology, facilities and equipment. "Research and development is the cornerstone of the knowledge economy," Governor Bob Taft said. "These funds will provide businesses with the resources necessary to create innovative products and processes, and will enable Ohio to aggressively compete for private-sector R&D investments and create high-wage jobs."
Already in Ohio, research and development has resulted in cutting-edge technologies that are advancing the automotive and aerospace industries. The state's prominence in the automotive industry is paralleled in the field of aerospace. As the birthplace of notable aviators and astronauts such as the Wright Brothers, John Glenn and Neil Armstrong, Ohioans have always had the vision and desire to go higher and faster. The State of Ohio, through the Ohio Department of Development, is a catalyst for research and development in the automotive and aerospace industries. The State recently provided a $10 million Third Frontier award to establish the Ohio Center for Advanced Propulsion and Power (OCAPP) at The Ohio State University (OSU). It's expected that the OCAPP will develop the next generation propulsion systems that will position Ohio to be a major supplier of engines to power new, state-of-the-art aircraft for military, commercial and space applications. According to Taft, "the Center will create thousands of high-paying jobs for Ohioans and will maintain our state's longstanding position as a world leader in the aerospace industry."
The Ohio Center for Advanced Propulsion and Power represents an unprecedented level of collaboration among Ohio's leading aerospace institutions. They include: the Air Force Research Laboratories at Wright Patterson Air Force Base; NASA Glenn Research Center; OSU; the University of Cincinnati; the University of Dayton; Case Western Reserve University; the University of Akron; and the Air Force Institute of Technology. Commercial collaborators include: GE Aircraft Engines; Parker Hannifin; Timken Corporation; Argo-Tech Corporation; WebCore; Glennan Microsystems, Inc.; and AEP Em Teck, LLC.
Ohio researchers are making tremendous strides in all areas of automotive and aerospace technology. Recently, the Edison Welding Institute, an Ohio Edison Technology Center , located in Columbus, developed a revolutionary solid state joining technology that has stirred great interest. Friction stir welding (FSW) is a joining process created by frictional heat that is generated, allowing materials previously considered non-weldable (such as certain types of aluminum, titanium, stainless steel, nickel alloys and thermoplastics) to be joined. This new process is being demonstrated for both commercial and military aircraft engines and airframe applications. EWI has partnered with Boeing, Sikorsky, Lockheed Martin, General Dynamics, United Defense and GE Aircraft Engines in the utilization of this innovative process.
With national security weighing heavily on the minds of all Americans, Ohio is proudly in the forefront of the development of new technologies for our nation's military. One example of the saturation of defense related operations in the state is the Central Ohio Aerospace Technology Center (COATC), located in Heath, Ohio. COATC houses six the U.S. Department of Defense's Top 20 contractors for 2003, with three COATC tenants taking the top spots. They include: Lockheed Martin, The Boeing Company and Northrop Grumman.
Boeing's Guidance Repair Center (BGRC), located within the COATC, employs more than 600 people and performs complete depot level repair of missile systems for the military. BGRC repairs, tests and calibrates nearly every type of guidance/navigation system including: inertial navigation units for aircraft such as the F-15, F-16, F-117, B-1B, B-2, B-52, C-17, C-130, and C-141, as well as the Minuteman III and Peacekeeper Intercontinental Ballistic Missiles. BGRC also services advanced cruise missile sensors and maintains the Dual Miniature Inertial Navigation System (DMINS) for the Navy's aircraft carriers.
In March 2004, the State of Ohio committed assistance to Lockheed Martin for its plans to expand the R&D and manufacturing operations at its Akron facility for the development and eventual manufacture of a High Altitude Airship (HAA). The HAA will be an unmanned, lighter-than-air vehicle that will serve as a telecommunications relay, weather observer or peacekeeper. Lockheed Martin recently was awarded a U.S. Department of Defense contract for the airship that will serve an important role for the U.S. military around the world. The $11.3 million project will create 93 jobs.
These are just a few of the many exciting discoveries that are becoming commonplace in Ohio. As times, and the needs of the marketplace change, Ohio has proven that it has what it takes to be on the forefront of new technologies and processes for many years to come.
About the Author