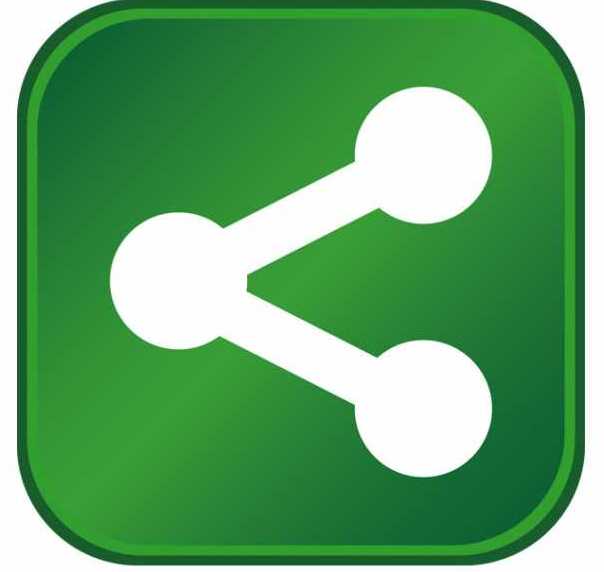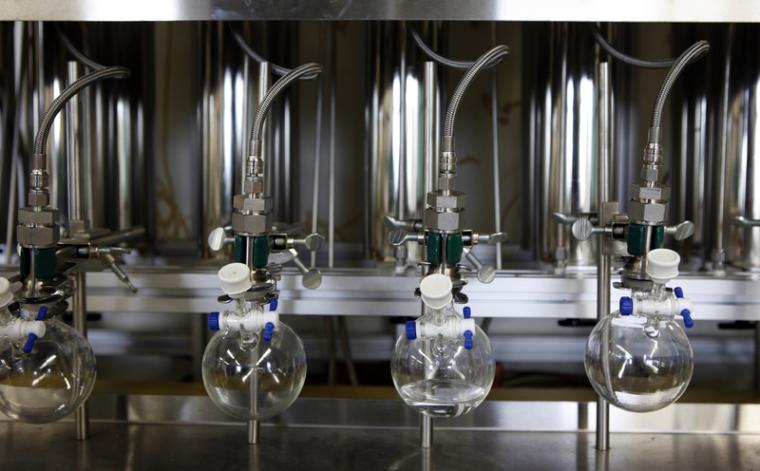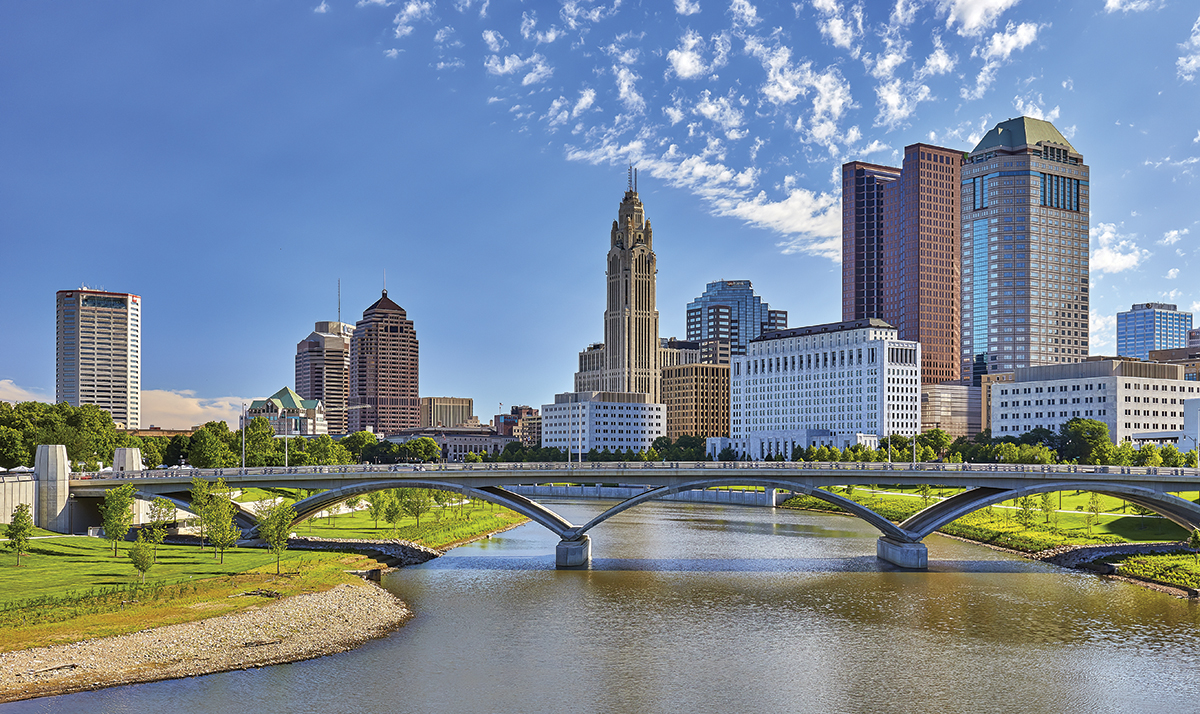 The global COVID-19 pandemic has unleashed seismic forces that are reshaping the economic landscape across the U.S. Technology is more critical than ever for businesses as they hyper-adopted its applications over the last year. Going forward, companies will never be the same.
These shifts have created a generational opportunity for Ohio to emerge as a powerful and magnetic center of gravity for industry innovators and entrepreneurs. JobsOhio, the state's privatized economic development corporation, has developed and launched a multi-faceted innovation strategy to address and augment the fundamental elements of sustainable and catalytic innovation ecosystems – investable intellectual property, research and development (R&D) facilities, supportive growth capital, amenity-rich communities, and abundant skilled talent.
JobsOhio's innovation strategy includes initiatives and investment funds that complement existing strategies, thereby increasing Ohio's economic competitiveness and enhancing its lifestyle desirability. Now, Ohio is attracting more world-class innovators and keeping home-grown entrepreneurs and enterprises in the state.
The state of Ohio and JobsOhio are doubling down on two of the most significant employment growth drivers in America – life sciences and information technology. Through a total investment of $3 billion, Ohio has established three innovation districts across the state – Cincinnati, Cleveland, and Columbus – dedicated to advancing these industries. 
Innovation districts are a close-knit ecosystem with economic, physical, and networking assets conducive to creating and commercializing new ideas. These districts also deploy placemaking, or capitalizing on a community's unique assets to promote health, happiness and well-being. 
Ohio's innovation districts include businesses that will benefit from STEM talent attraction and retention, medical and research facilities to drive patent production and speed startups, and academic institutions that will educate the future STEM workforce. 
JobsOhio is playing its part by investing $300 million in partnership with notable research institutions, universities, and private corporations to produce more than 47,000 in-demand STEM-educated workers, create another 60,000 estimated new jobs, and generate $9 billion of annual economic impact over the next 10 years.
In addition, JobsOhio's innovation strategy accentuates Ohio's recent breakthroughs in advanced manufacturing, life sciences, and technology as well as the state's long-established leadership across nine industrial sectors, from healthcare and computer science to autonomous mobility, aerospace, financial services, food, logistics, and energy. 
Biotechnology Research in Gene Therapy
Innovation districts aren't the only places in Ohio where innovation is flourishing. For generations, Ohio has been a strong force in healthcare. World-class researchers, high-tech facilities, and a growing investor base fuel an ecosystem that creates startups and attracts entrepreneurs and international investment to healthcare hubs built around the Cleveland Clinic in Northeast Ohio, Cincinnati Children's Hospital in Southwest Ohio, and Columbus.
That leadership laid the groundwork for the state to become a Midwest biotechnology hotspot, with industry leaders and startups alike choosing Ohio to develop revolutionary new advancements in genetic therapies. 
Sarepta Therapeutics Inc., a leader in precision genetic medicine for rare diseases, sought to establish a Gene Therapy Center of Excellence for research to develop treatments for rare neuromuscular diseases. Already a long-standing partner of Nationwide Children's Hospital, Central Ohio was a natural fit for the company. 
Doug Ingram, Sarepta's president and CEO, explains, "We like to believe with the work that Nationwide Children's Hospital has already done, coupled with our commitment, there is a real chance Columbus, Ohio, could become the most important place in the world for gene therapy development."
Most recently, California-based biotech giant Amgen invested $365 million to build a new manufacturing facility in New Albany in Central Ohio, creating 400 new jobs. The facility will feature Amgen's most advanced assembly and final product packaging capabilities for distributing medicines in the U.S. 
"The vibrant business environment, access to a growing talent pool, favorable operating costs, and central location from a logistics perspective were all important reasons behind our decision to locate here," said Amgen SVP of Manufacturing Arleen Paulino.
Ohio Appeals to Technology Leaders and Startups 
Technology is one of Ohio's fastest-growing industries, representing businesses specializing in artificial intelligence, cybersecurity, IoT, and more. An array of technology companies that are household names are invested in Ohio, including Facebook, Google, Amazon Web Services, IBM, CoverMyMeds, Upstart, Olive, and Root Insurance. Many of these companies are drawn to Ohio's advantages and see positive results that they're reinvesting. In August 2021, Google announced it would invest an additional $1 billion into its data center operations in Central Ohio while buying land in surrounding communities for more data centers.
Other companies are making the jump from Silicon Valley to Ohio, including Oculii, a maker of high-resolution, high-performance imaging radars for various autonomous systems such as self-driving cars, drones and robotics. When Oculii co-founders Lang Hong, PhD and Steven Hong, PhD initially sought seed funding for the new venture, they were told that a tech startup needed to remain in Silicon Valley to be successful and that it wouldn't work in Ohio. Instead, Oculii found access to the talent and resources they needed without the overconcentrated and competitive Silicon Valley culture.
"As we grew and looked for talent, we found incredible talent in Ohio and the Midwest — and over the last three years, as we have organically grown, the decision is looking even better," said Steven Hong.
Ohio has nearly 300,000 professionals employed in tech, and these workers find their dollars go further as Ohio cities cost less than other major metropolitan areas. Professionals like software engineers cost 40 percent less in Ohio than in California and possess the same skill level. Fortunately for these employees, Ohio's low cost of living also affords them an outstanding quality of life. 
As companies look to Ohio for investment and talent, JobsOhio launched its Talent Acquisition Services (T.A.S.), a service-based incentive to help find, hire and train talent. Through T.A.S., an expert workforce development team works with companies to identify talent obstacles and build sustainable strategies in talent marketing and attraction, pre-screening and assessments, and training. 
Olive, a healthcare-focused AI and process automation company, realized it needed help to execute an aggressive strategy to support the budget required to recruit, vet, market, and fill positions. It turned to T.A.S. during the most challenging stages of the pandemic.
"We are a fast-moving, high-growth startup with a lot of competing priorities," said Brian Rutkowski, chief talent officer for Olive. "We needed a hands-on partner that could operate as an extension of our talent attraction team."
Despite the pandemic, T.A.S.'s multi-faceted, unique approach provided the support Olive needed to achieve its workforce goals.
"The talent we require for our healthcare solutions isn't easy to find, but the T.A.S. program has enabled us to keep up with our talent demands while saving our company time and capital," said Rutkowski. "We've been able to focus on our rapid expansion and trust that our marketing and recruiting needs are in capable hands with JobsOhio. In the last seven months, we've more than doubled our team. We're incredibly happy with the results."
The Future of Advanced Manufacturing in Ohio
Advanced manufacturing is innovating in Ohio. The state's manufacturers specialize in the industrial internet of things (IIoT), additive manufacturing, automation, and advanced materials. 
Ohio is a rising leader in additive manufacturing as it is home to America Makes, the National Additive Manufacturing Innovation Institute. Companies like Crown Equipment Corp. are transforming the way they do business: adopting IIoT to collect, analyze and respond to data quickly.
A significant sweet spot for Ohio is in reshoring and onshoring. Due to the pandemic's interruptions of the global supply chain, companies are bringing manufacturing to U.S. soil and choosing Ohio.
Home fitness company Peloton Interactive, Inc. plans to build its first U.S. factory in Ohio. This state-of-the-art factory, which will open in 2023, will enable onshoring operations in several ways, including access to a skilled manufacturing workforce, an existing supplier network and high speed to market given that Ohio is within a one-day drive of 60 percent of the U.S. and Canadian populations, and an effective cost structure.
Where most businesses felt a loss, Peloton had positive business growth during the pandemic due to increased demand for home exercise equipment. Output overseas couldn't keep up, so onshoring operations became Peloton's goal. 
Ohio had the available land to build the massive facility needed to support this operation. JobsOhio's SiteOhio program provides an available inventory of authenticated sites that are shovel-ready, enabling businesses to begin operations shortly after acquiring the land. 
JobsOhio's Solutions Help Shape Business Success
Innovation has historically happened in large urban centers due to the density of ideas, technology, universities, and capital. Ohio's power isn't just its large urban centers, however: there are also talent and sites across the state to bring ideas to life, at scale. 
JobsOhio can assist with several programs, including navigating the plentiful workforce partners for recruitment of the best candidates, initiatives related to location and building development, and funding support through performance-based incentives. The goal is to build the critical mass and momentum needed to fuel an unstoppable chain reaction of growth and expansion.
To learn more about opportunities in Ohio, visit JobsOhio.com. T&ID