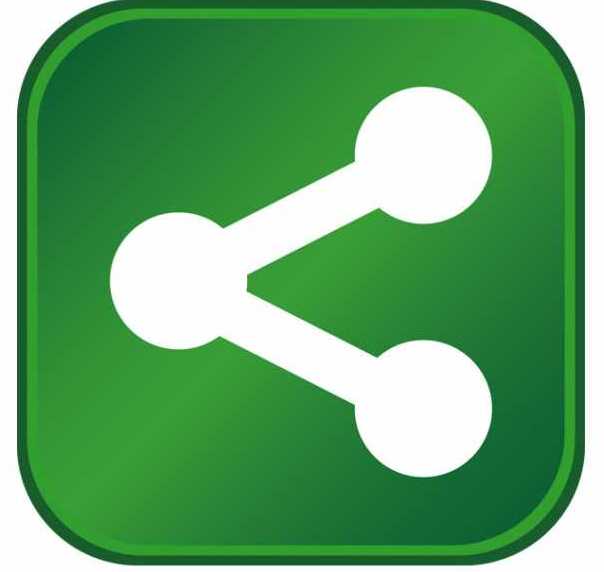 Nationally ranked startup accelerator gener8tor, the Greater Oklahoma City Chamber, Inasmuch Foundation, Square Deal Capital, American Fidelity, Oklahoma State University, the University of Oklahoma and Love's Travel Stops have formally announced a new partnership to help accelerate the growth of startup companies in Oklahoma City. Starting in the Fall of 2021, they will offer two annual gBETA "pre-accelerator" programs for entrepreneurs through this collaboration.
gBETA accelerates the growth of early-stage companies through its network-driven program. gBETA supports five teams per cohort and requires no fees and no equity. Since launching in 2015, gBETA program alumni have raised $188M+ in capital and created 2,000+ jobs across the
U.S. and Canada. gBETA is designed to help startups gain early customer traction on their product or idea, and establish and execute on metrics that make them competitive applicants for full-time, equity-based accelerators or seed investment. Participants receive intensive and individualized coaching and access to gener8tor's national network of mentors, customers, corporate partners and investors.
"We are extremely excited to welcome gener8tor to Oklahoma City," said Greater Oklahoma City Chamber President and CEO Roy H. Williams. "We have been working for a long time to bring the gBETA pre-accelerator program here because we know it will bring even more positive momentum to our local startup ecosystem. gener8tor places emphasis on providing programs that bridge the funding and mentorship gaps for diverse founders and we are proud to partner with them to democratize access to resources for entrepreneurs."
"Together with these excellent community partners, we're thrilled to bring gener8tor to Oklahoma City," said Robert J Ross, Chairman and CEO of Inasmuch Foundation. "gener8tor and their gBETA program is an excellent addition to our existing entrepreneurial ecosystem and fills a complimentary gap to our existing resources."
"We're delighted to partner with the Chamber and other great organizations to bring a top-rated accelerator program to the state," said Aaron Webster, Vice President of American Fidelity Corporation. "gener8tor will be another strong platform to showcase the entrepreneurial talent that Oklahoma has to offer."
"Square Deal Capital is proud to partner with the Greater OKC Chamber in bringing gener8tor to our city as another important piece of the economic development puzzle," said Rob McLaughlin, Managing Partner at Square Deal Capital. "The hope is to launch amazing new businesses that will create precious jobs while diversifying our economy."
"At OSU, we provide opportunities for students to apply academic learning to real world business ideas. These students' ideas have resulted in several startup companies, often based on properties owned or controlled by OSU," said Marc Tower, Executive Director of the Riata Center for Entrepreneurship at Oklahoma State University. "This collaboration with gener8tor expands the scope of education, networking and growth opportunities available to small businesses, helping them succeed."
"The University of Oklahoma is proud to support the development of this innovation and entrepreneurship ecosystem," said OU Vice President for Research and Partnerships Tomás Díaz de la Rubia. "In alignment with our Lead On strategic plan, gBETA advances our ability to cultivate community-engaged research collaborations to solve critical challenges facing the state of Oklahoma, tribal nations, the United States, and the world."
"Love's is proud to partner with the Chamber and other businesses to bring gener8tor to Oklahoma City," said Shane Wharton, president of Love's. "We're excited to see the successful businesses, entrepreneurship and diversity that will spring from gBETA, as we know firsthand how many talented and creative people live in Oklahoma City."
Recognized in recent years as one of the best cities in which to start a business and a leader in future tech growth, Oklahoma City is ripe with resources, innovation and talent. gBETA aims to take those innovations and talent to a national level, and draw in other resources across the country to amplify the local entrepreneurial ecosystem and the outcomes it's able to achieve.
Oklahoma City will be the 27th market where gBETA is offered; the other 26 markets' mentors, investors, and corporate partners will be available to local Oklahoma City entrepreneurs through this partnership.
"We've been excited at the prospect of offering the gBETA program to Oklahoma startups for over a year now, and have met so many great community advocates along the way," said Abby Kursel, Partner at gener8tor. "I have no doubt that with the talent, partners and resources available in the Oklahoma City startup ecosystem, combined with gBETA's programming, alumni opportunities and international network, we'll have great outcomes to show for this work in the coming years."
gener8tor is currently hiring a director to operate the gBETA program and is accepting applications from startups to take part in the inaugural gBETA Oklahoma City program. Office hours are available to entrepreneurs in the Oklahoma City area to get support with their businesses and learn more about applying for the gBETA Fall 2021 program. More information on the application, signing up for office hours and additional ways to get involved is available at www.gbetastartups.com/oklahoma-city.
The gBETA program is offered in Oklahoma City thanks to the support of the Greater Oklahoma City Chamber, Inasmuch Foundation, American Fidelity, Square Deal Capital, Oklahoma State University, University of Oklahoma and Love's Travel Stops.