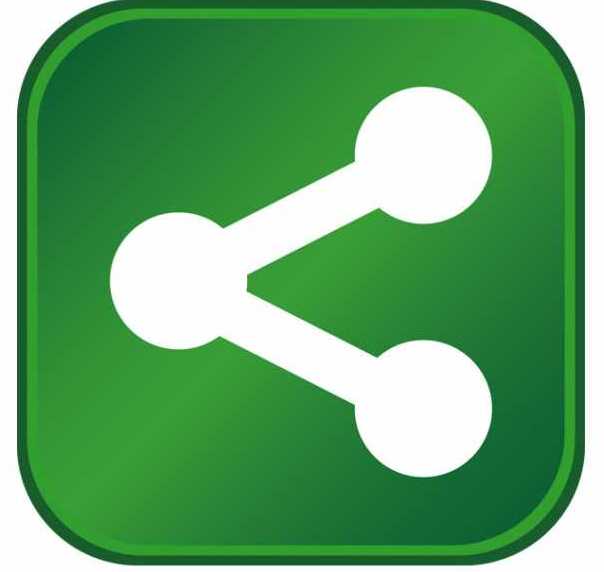 Meet Oklahoma's Fast Forward Team!
Relocating or expanding your business to a new site demands speed and flexibility. Let the Oklahoma Fast Forward Team help you find the best site, reap the full benefits of the state's business incentive offerings, recruit a highly skilled and trained workforce, and ensure that your project completes on time and well within budget.
 
Through the Oklahoma Fast Forward Team, Commerce provides customized relocation and expansion services as well as acts as a liaison between your company and the Oklahoma Tax Commission, Oklahoma Department of Transportation, utility companies, and training and community economic development specialists – just to name a few. From initial site identification to project start-up and beyond, Commerce reduces the red tape, which means your project will complete on time and well within budget.
 
The State of Oklahoma offers key location benefits for manufacturing, final assembly and distribution facilities.
 
The West South Central Region (WSCR) of the United States is among the most dynamic markets in terms of size, and rates of population and income growth. Between 2000 and 2004, the WSCR region (Oklahoma, Texas, Arkansas, Louisiana) population grew by 7.2 percent, which is a stronger growth rate than the 5.3 percent U. S. average. During the next 25 years the region is projected to grow 44 percent – ranking it among the fastest population growth regions in the United States.
 
The neighboring state of Texas is the second most populated state and is growing at a much faster rate than California and major east coast cities. It will grow over 60 percent during the next 25 years. Many companies have chosen Oklahoma as a major distribution location
for this dynamic regional market.
 
Situated at "America's Crossroads," Oklahoma can provide efficient transportation connections to all North American markets. Major highways connect Oklahoma to within a day's drive to all major U.S. markets. Oklahoma is home to international airports in Oklahoma City and Tulsa. The Tulsa Port of Catoosa is the nation's most inland "all weather" port, connecting the state to seaports worldwide. Twenty rail operators provide Class I and Class III service throughout the state.
 
Oklahoma can provide the sustainable workforce you require. Our workers are well known for their positive attitude, stability and are among the most productive in the nation. Our workforce program is designed to meet the "life-cycle" needs of your company, including: recruitment, assessment, start-up training and development of a long-term workforce pipeline – at no cost to you. Oklahoma's outstanding university and technical education system provides specialized training and degree programs to meet your specific needs.  
 
Oklahoma continually ranks among the lowest cost areas in which to do business. Moody's Economy.Com recently ranked Oklahoma fifth lowest in the nation in total cost of doing business and sixth lowest in the labor cost index. Construction and lease costs are 10 percent or more below the U.S. average.
 
Oklahoma's unique Quality Jobs Program provides cash incentives to qualifying business service companies who have 40 percent of sales out of state. Example: A qualifying manufacturing facility employing 160 workers at $37k annual wage can receive up to $2.9 million over 10 years.
 
Oklahoma has an innovative, award-winning site certification program called Oklahoma Site ready. The site certification program debuted in Oklahoma in 2006 and now has 26 sites in the following communities: Alva, Ardmore, Bartlesville, Chickasha, Claremore, Duncan, Enid, Eufaula, Fairview, Hobart, Norman, Oklahoma City, Ponca City, Stillwater and Wagoner.
 
By putting commercial and industrial properties through a rigorous qualification, inspection, and third-party verification process, the Oklahoma Site Ready Certification Program ensures that properties stamped "Site Ready" are: available for sale or lease immediately; ready to build, with all utilities and other infrastructure in place, pre-permitted, or planned; and clear of regulatory landmines.
 
Receiving certified status guarantees a prospective incoming business that the site is ready for construction. As businesses attempt to minimize risk, locations with shovel-ready sites emerge as top choices.
 
In addition to capitalizing on economic development opportunities, Site Ready aims to prepare Oklahoma communities to accommodate new business prospect inquiries, learn about various industry project needs and strategically plan to address them.
The Oklahoma Site Ready Program targets industries such as aerospace, research, industrial and rural business. Sites can be classified as one of eight project types.
 
The Department of Commerce Web site, www.OKcommerce.gov/siteready, offers detailed site- and community-specific information, including proximity to major transportation routes, area labor force statistics, nearby community profiles, utilities, cost of living details and business incentives for site selectors' consideration. Oklahoma provides a sophisticated telecommunications support infrastructure to meet your needs.
 
Businesses engaged in international trade can benefit from special customs procedures when importing and then warehousing, manufacturing or assembling product. Foreign trade zones are located in four areas of the state – subzones can also be established. Benefits can include duty reductions by manufacturing in the U.S. and selling domestically. 
 
Oklahoma remains one of America's great states in terms of livability – with both Tulsa and Oklahoma City recently ranked in the Top 10 nationally. The cost of living remains low – ACCRA's ranking of 298 metro areas ranked Oklahoma in the lowest 15 percent of all communities. You'll discover the best in this state is enjoyable, inexpensive and plentiful. Both urban and rural living is available – a great education system, world-class health care and wonderful recreational and cultural amenities.
 
Oklahoma welcomes manufacturing and distribution. We pride ourselves in providing an efficient, pro-business regulatory climate that is a model for other states. Oklahoma is America's newest Right-to-Work state, having passed the measure by a vote of the people in 2001.
 
Contact the Fast Forward team today at 1-405-815-5235 or 800-879-6552 or oklahomafastforward@okcommerce.gov, and tell us about your project.
About the Author