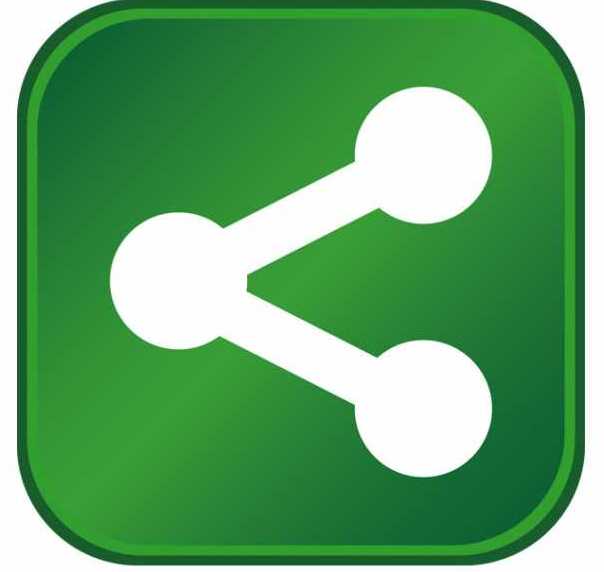 There are a number of reasons Oklahoma continues to make the location "short list" of some of America's fastest growing corporations, including its highly competitive and readily available workforce, unparalleled business incentives and central access to world markets. But at the end of the day, a corporation's decision to call Oklahoma home ultimately comes down to two words: productivity and profitability.
To achieve a solid return-on-investment in today's rapidly changing, ever-evolving marketplace, expanding companies require more than just a great site; they require a partner who's committed to their success. Across a wide variety of industry clusters, exceeding expectations is both a mandate and a priority for the State of Oklahoma and its economic and workforce development professionals. It's this spirit of unequaled service and follow-through that forms the foundation of Oklahoma's Advantage for business location.
Oklahoma offers the right ingredients for food service companies to succeed:
Two of Oklahoma's competitive advantages for food service companies are lower business costs and strategic locations, from a logistics standpoint. One example is Enid-based food processor Advance Food Co., which is growing its substantial presence in the state rather than expanding its plants in Tennessee, Pennsylvania or Iowa.
The region's strong labor force has continued to fill the pipeline for Advance's employee needs, which currently numbers 1,300. In addition, reasonable utility rates also contribute to the company's bottom-line performance; it's estimated that their overall energy costs are three to four percent lower than other locations across the country.
These kinds of benefits are reasons Advance has decided to build its next production facility (200,000-sq.-ft.) in Enid, which will help them meet the demand stemming from growth of about 20 percent per year for the past ten years.
In addition to lower business costs, a quality workforce and competitive location incentives, Oklahoma offers its food processing industry a unique and productive advantage: the Food & Agricultural Products Research and Technology Center (FAPC) located at Oklahoma State University in the north- central city of Stillwater. It is not an academic enterprise but rather an industry-supported organization geared to helping food companies generate value-added end products for retail or industry sales.
FAPC, which receives funding from the state, works with both large and small companies. A recent economic study commissioned by FAPC showed that the organization had a measurable effect on more than 8,000 jobs in Oklahoma, or more than a half billion dollars of direct food processing revenue in the state.
Even though FAPC has done work for non-Oklahoma based food processing companies –such as ConAgra, Sara Lee and Hormel – most of the center's clients are in-state. One example is The Bama Companies, headquartered in Tulsa, which has been an innovator of wholesome bakery products that cater to the needs of the biggest and best-known restaurant chains throughout the world.
One of the services FAPC has performed for Bama is specialized training, such as Hazard Analysis Critical Control Point (HACCP) instruction and planning. HACCP plans help food producers assess their critical control points to ensure food safety at each step in the food production process. As a result of such opportunities for unique collaborations, The Bama Companies won a Malcolm Baldridge National Quality award in 2004.
Speed to market, population proximity and bottom-line value are the moving forces behind Oklahoma's distribution and logistics success:
Oklahoma's location advantage to distribution centers and logistics operations is clear: the state is pretty much in the center of the United States on an east-west basis, and it sits on top of one of the fastest-growing parts of the nation – the Dallas-Fort Worth metroplex in north-central Texas. Depending upon retail store networks, distributors can service much of the country from an Oklahoma logistics location, and many of them do.
A new Big Lots facility was recently opened in Durant, located in the south-central part of the state and just 20 minutes from the Texas border. Most of the Big Lots stores are located in Texas and Oklahoma, but logistically it made sense to locate in Oklahoma in order to service stores in the central U.S. The 1.2-million-sq.-ft. center serves nearly 250 stores, but is designed to accommodate as many as 400.
The center employs 300 people with fewer than 20 of them coming to Durant from Texas. In fact, prior to the opening of the facility, most of the distribution center's employees were commuting to Texas because "that's where the jobs were." Durant was an appealing location to corporate officials due to competitive wage rates and location incentives from the state.
Other locations throughout the state work well for distributors to reach regional and national markets. Edmond, for example, north of Oklahoma City, is the headquarters of Petra Industries, a wholesale distributor and importer of consumer electronic accessories and appliance-connection supplies. The company, with 170 employees, just expanded to 100,000 sq. ft. on ten acres.
According to one company official, Oklahoma was a good place to be because "it's almost in the center of the United States." This was an important logistics consideration for the company, which distributes its products nationally. While location was important, land and building costs, overall cost of living, and quality of life were also important location factors for Petra.
Just south of Bartlesville in the northeastern part of the state is a newly opened Wal-Mart distribution center. Located on a 150-acre parcel adjacent to U.S. Highway 75, the center houses a 475,000-sq.ft. dry goods warehouse and a 395,256-sq.ft. perishable warehouse. In total, the facility's roof covers an area of more than 20 acres. The facility opened in May 2005 and was fully operational in August with more than 600 employees on the payroll.
This project was deemed a "model development endeavor" because everyone with an interest in landing the huge center – the city, regional partnerships and the state – worked together to find ways to make the project work. The City of Bartlesville invested substantially in utility infrastructure to prepare the greenfield site for development, which also made the land adjacent to the distribution center more valuable and ready for development.
Yet another case study for Oklahoma-based distribution centers focuses on Dollar Tree Stores, Inc., the nation's leading operator of discount variety stores offering merchandise at the $1.00 price point. Dollar Tree stores are designed to be the modern day equivalent of the traditional variety store offering a wide range of quality everyday general merchandise in many categories. There are more than 2,400 Dollar Tree stores in 47 states.
Though officials with Dollar Tree initially had their sights set on Texas for their newest distribution center, Marietta – located in south-central Oklahoma and just 15 minutes from the Texas border – quickly proved to be just the location they were looking for.
"When looking at Oklahoma, we were very impressed with the people, culture, work ethic, land and incentives. Dollar Tree has built eight distribution centers since 1998. During that time, we have worked directly with 12 to 14 states, and we have never found a program like the Oklahoma Quality Jobs Program. When we initiated the site search for a Southwestern distribution center, we believed that Texas would be the obvious choice. As a result of many factors, specifically the Quality Jobs Program, we chose Oklahoma instead," says Steve White, Chief Logistics Officer and Senior Vice President for Dollar Tree Distribution, Inc.
Though several southern Oklahoma locations were under consideration, Marietta was chosen based on a unique partnership with the nearby Ardmore Development Authority. Oklahoma Department of Commerce recruiter Charles Kimbrough explains that officials with the Ardmore Development Authority brought areas of expertise and funding to the table to assist Marietta in landing the distribution center.
"They developed a local incentive and development package addressing land and infrastructure necessary to keep the project along the I-35 corridor and ultimately help Marietta land the distribution center," says Kimbrough. "It was a true collaboration."
Logistics and food processing represent just two segments of Oklahoma's key industry sectors; in fact, Oklahoma is a state of industrial diversity. Its climate has made it ideal for agriculture, its mineral wealth in oil and gas is legendary, and now the state is becoming a leader in such growth industries of the future as aerospace, weather research, and bio- and nanotechnology.
Oklahoma's manufacturing base is solid, built on the unbeatable work ethic of its people and the pro-business policies of its government. Thanks to Oklahoma's central U.S. location in the heart of the NAFTA corridor, the state is ideally positioned to serve as the logistics base of choice for many firms.
More companies are choosing Oklahoma every day. Why? Because it makes good business sense. According to a Pollina Corporate Real Estate study, Oklahoma ranks among the Top 10 Pro-Business States in the nation. With substantially lower costs of doing business than nearly every other geographic area of the country, generous business incentives, a highly rated workforce and a Right to Work policy, Oklahoma offers what industry needs.
About the Author