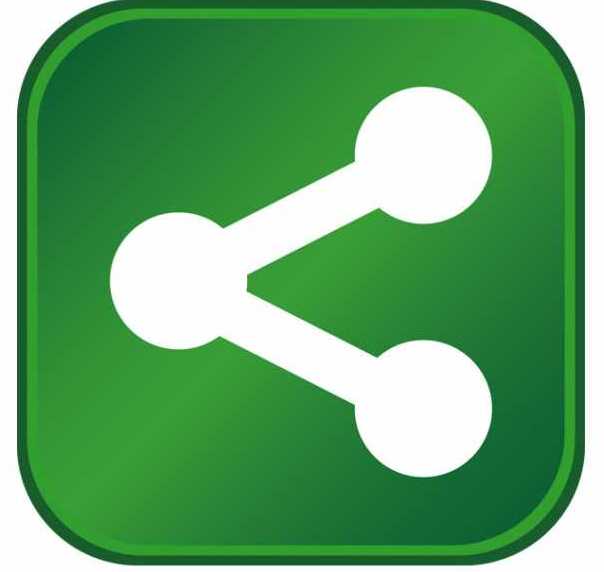 The Township of Centre Wellington is a one-of-a-kind community boasting an enviable quality of life with vibrant heritage downtowns, natural beauty, world class festivals, and a thriving, diversified economy – all within proximity to major urban centres of Kitchener-Waterloo, Guelph and Toronto.
There is an exciting vision for Centre Wellington. We are serious about building a complete community – and an amazing place to live and work.  And with our new business park, we are doing what it takes to attract jobs and investment.
With access to local and global markets, a robust communication infrastructure, a strong business support network, skilled labour, and unrivalled quality of life, it's no surprise that people who visit decide to stay. 
Here are five reasons why companies are choosing to expand or locate their operations in Centre Wellington.
LOCATION AND TRANSPORTATION
Centre Wellington is uniquely located minutes north of Guelph and east of Kitchener-Waterloo, within an hour of Toronto, one of the largest concentrations of technology and manufacturing in North America.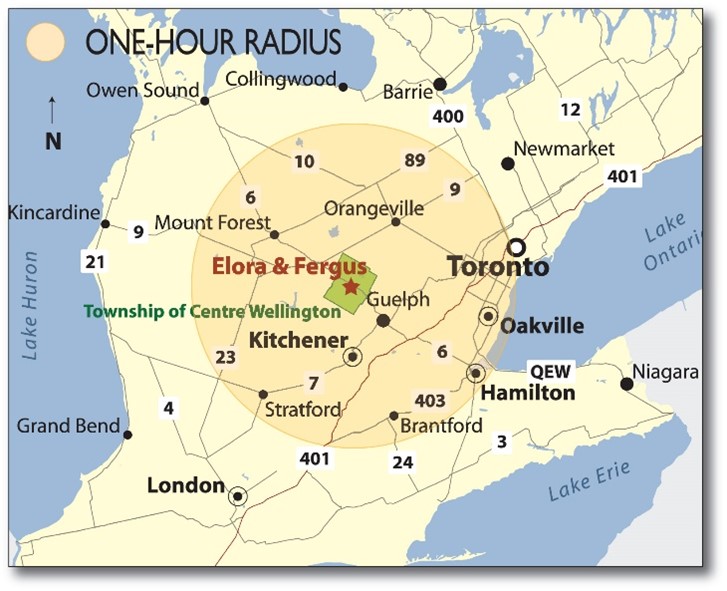 TALENT
Centre Wellington enjoys a young, productive, well-educated workforce. Employment rates remain strong, and the Township has experience steady growth with population number expected to grow over the next 20 years.
INFRASTRUCTURE
Wired
Multiple options for high-speed internet services exist, giving businesses access to global markets and customers.
Urban areas a fully connected with fibre to all homes and business.
Energy
Centre Wellington Hydro is a proactive, municipally owned utility specializing in customer service and reducing costs.
Natural gas is readily available within the urban area, and we are working with utilities to expand service into the rural areas of the Township.
Learning & Research
Public separate and private schools providing options from pre-school to high school.
Well connected to prestigious private schools and the world class University of Waterloo, University of Guelph, and Wilfrid Laurier University.
Home to five high tech agricultural research facilities focussing on research, innovation, education and collaboration.
Career focused training and education is easily accessed at the many campuses of Conestoga College, including opportunities for adult and continuing education.
Healthcare
The Groves Memorial Hospital is a modern hospital that will serve Wellington County for years ahead.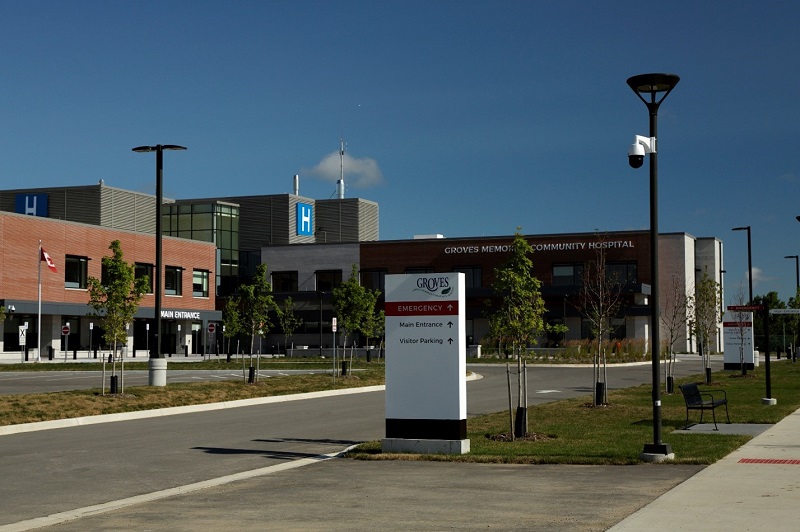 LIVE HERE
Nature
The trails and natural waterways encourage visitors and residents to experience many exciting outdoor activities only steps away.
Create
The dramatic beauty of Elora Gorge, world class festivals, create an environment for a thriving arts and music community.
History
Our history is on display daily from our locally quarried stone homes and buildings and 19th century downtown streetscapes.
Home is Here
Centre Wellington has housing opportunities for all income levels as the community continues to grow.
KEY SECTORS
Manufacturing
Our manufacturing sector encompasses both multinational corporations and more traditional family-run shops. The sector has embraced new technologies and advanced manufacturing approaches.
Agriculture
The agriculture and agri-food sector is a rapidly expanding force in our local economy. Ranging from numerous modern university and private research stations to expansive family farms and small cottage industries, agribusiness opportunities are on the rise for both local and global operations.
Health & Wellness
Centre Wellington is home to the new state-of-the art Groves Memorial hospital and a wide range of interdisciplinary health professionals.
Creative & Innovative
Our location and heritage environment has attracted a diverse community of industry professionals resulting in a growing creative economy sector.